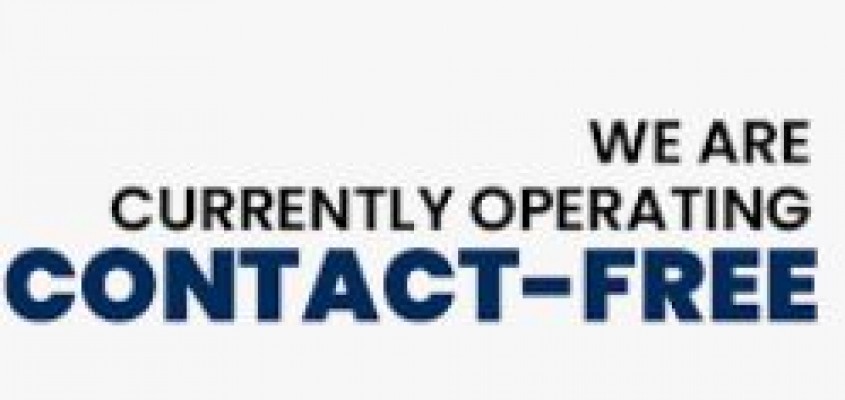 Business owners and retailers have never been in front of a challenge this big and important. Already facing fear from serious financial losses they are expected to deal with the concern number 1 when it comes to shopping - making people feel safe in the age of coronavirus.
One of the key ways to do this is contact-free shopping that can be achieved in many different forms. For example - identifying opening hours to get to the stores before everyone else.
Retailers around the globe are doing their best to fight the virus and they use technology for it. From contactless payment systems and touchless bathroom fixtures to self-cleaning elevator buttons.
COVID-19 has changed the way consumers shop and one of the newer developments in Canadian retail has been the use of curbside pickup, which allows shoppers to safely receive orders at brick-and-mortar stores while maintaining physical distance.
So, what is the curbside pickup and how does it work?
In general - you'll place an order online, then drive to the store and park in a designated spot, where staff will verify and load your order into your car. Store-front pickups are similar, but do not require a car – instead, you pickup your order at the store entrance.
Both services are usually free with same-day turnaround times, but your mileage may vary based on demand.
Curbside and store-front pickup options are the best examples of contact-free shopping as they limit the shopper's direct exposure to others and allows for stores to better manage their flow of customers. You will also get orders much faster than having it delivered to your home, as many retailers are facing increased demand in online shopping.
Did you know?
# The number of orders placed online and picked up at stores by customers surged 208% between April 1 and April 20 compared with a year ago, according to Adobe Analytics. Data is related to web transactions of 80 of the top 100 internet retailers in the U.S.
# The coronavirus pandemic is making curbside pickup much more valuable to customers and more beneficial to retailers, as many stores remain shut to try to curb the spread of COVID-19.
Fairview Mall shops apply the same system in order to protect their visitors.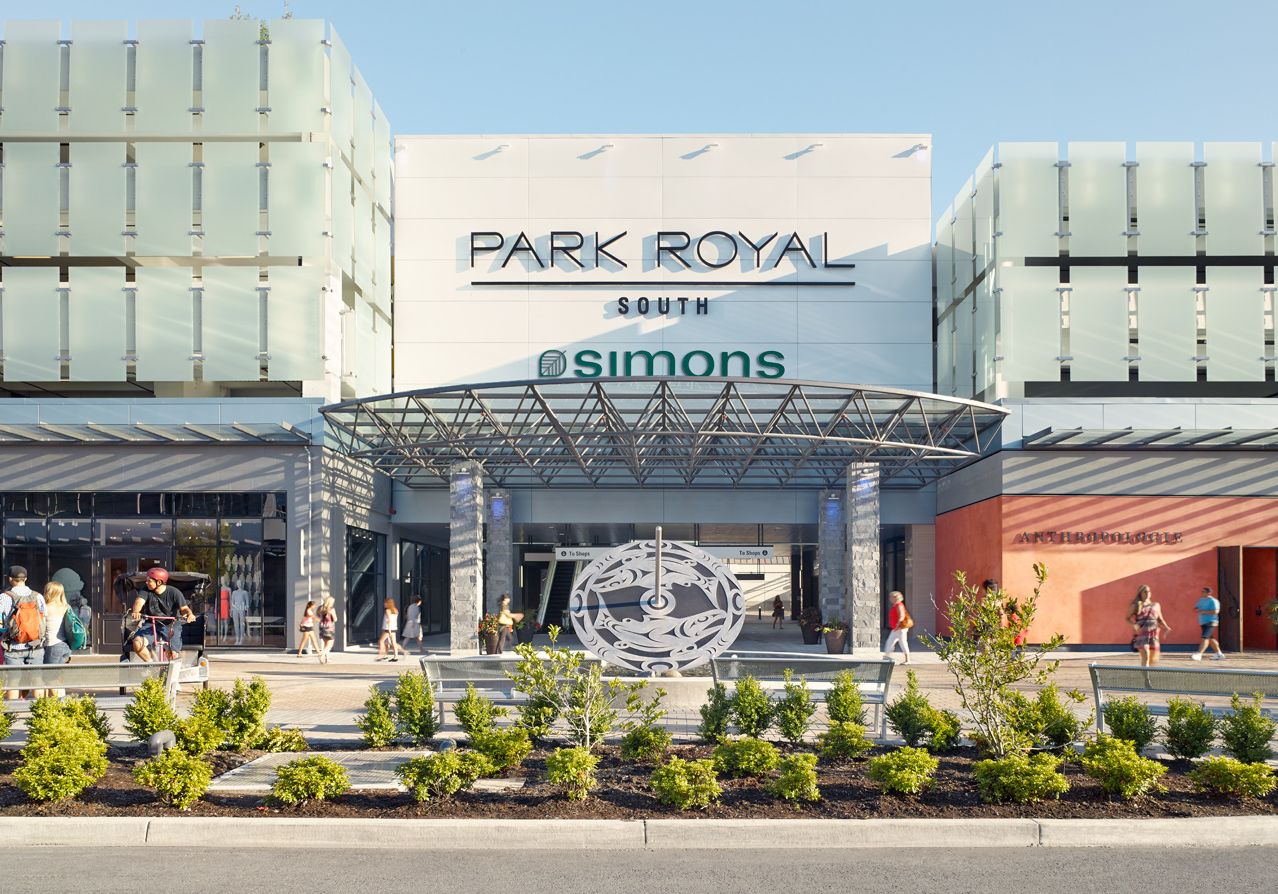 Here's how to use curbside pickup at CF Fairview Mall:
Curbside pickup is located in various parts of the parking lot for the convenience of shoppers. You can check out the location of the curbside pickup zones at the mall's website.
Start shopping via retailers' websites, apps, or browse with the LiVE by CF app! Once you've found your desired products, you should check with the retailer to confirm the ordering process.
Once parked, contact the retailer(s) you ordered from and let them know which curbside pickup Zone and Parking Spot you're in. You may park for up to 15 minutes in the reserved curbside pickup spots.
Have your ID and order confirmation ready for the retail clerk to verify. Once confirmed, they'll drop the items in your trunk and close it up so you can be on your way!
At all times, it is advised and recommended keeping the physical distancing.
You can always skip the line with CFGuestList.com. by joining a virtual queue and pre-book your pick up.
Same rules go for Markville Mall. They work hard to ensure your next visit is a safe and comfortable one.
The shopping centre was developed by JDS Development and opened in 1982. The mall was named for its proximity to the historical villages of Markham and Unionville. The original ground floor featured an artificial waterway and the mall was renovated in 1991 as part of an expansion.
Markville was renovated again from 2011-2013. The renovation included the installation of 180,000 square feet (17,000 m2) of porcelain tile flooring, and 12,000 linear feet of glass handrails. Over 250,000 square feet (23,000 m2) of commercial space was renovated. A new food court known as the "Express Eatery" at entrance 7 opened on 23 August 2012, while the former food court has been remodeled into shop space. The renovation was completed in two years, and was finished in the Fall of 2013.
The renovation also coincided with an initiative to offering a more luxurious shopping experience and add many brands new to Canada. Check Marville Mall holiday hours to skip the crowds and shop safely or pre-book your pick up service.
Nordstrom Rack is there for you too and they make sure you buy with no fear.
Here are some of the things they do to minimize the contact during working hours.
Occupancy, Entrances & Store Hours
They are temporarily limiting the number of customers inside the stores at one time and some of the stores may have revised hours or temporarily closed entrances.
It's a lot to get used to, so store ambassadors will be at the entrances to answer questions, make sure customers maintain enough distance from each other, manage the number of customers entering the store and provide face coverings to customers.
Cleaning
The mall has increased sanitization throughout the store—paying extra attention to high-traffic touchpoints like checkout counters and shopping carts—multiple times a day.
Numerous hand sanitizer and cleaning wipes are more easily accessible for all the visitors and the employees and you'll also notice healthy-habits reminders posted in the stores around the shopping centre.
Checkout
In addition to adding plexiglass partitions at the checkout areas, the mall's staff is sanitizing the area after every customer interaction. Also, specific areas are marked to help you keep socially distanced from other people.
Also have in mind…
# If you really want to save money at this retailer you'll want to go during the end of season 'Clear the Rack' sales. During these sales, you can get up to 25% off already reduced items!
The exact dates for the Clear the Rack sales change every year, but the company will let you know when one is happening via email, so you'll have the time to get ready for some good shopping and even better savings. So never miss a Nordstrom sale.
# If you find an item you love but it's not quite the right size, kind folks in Nordstrom will use the inventory finder to locate it in another store. They also send the products right to your house! Shipping costs about $8, depending on the item.
# Not many shoppers know Nordstrom Rack offers alterations in-store. If you have a dress that needs alterations or pants that need hemming, you can request alterations right in the store!
Though full-line Nordstrom stores don't charge this service on most full-priced items (depending on the service) Nordstrom Rack does charge for alterations in its stores. Still, it's worth the investment as it will save you the precious time.
Other ways retailers go contact-free
There's a whole new wave of technology retailers are investing in, in order to keep up with high security demands of shoppers and pandemic circumstances. For example, at the upscale Siam Paragon shopping mall in Bangkok, customers enter through disinfectant misters and thermal scanners to check temperature readings.
Touchless payments
Some of the biggest shifts have taken place at checkout, with no-touch payments methods. Visitors now use hovering chip-enabled credit cards over payment terminals, or pay ahead of time using a website or app.
Cleaning Tech
Many shopping centers are investing in UV light technology to disinfect.
The Galleria Mall in Fort Lauderdale invested in call button covers that feature self-cleaning mineral nanocrystals that continuously break down surface containments.
The implementation of technology requires a capital investment, but will reduce costs associated with manual cleaning processes, and provide consumers with a level of comfort, says Karen Raquet, Executive Vice President, Director of National Property Services, JLL.
Virtual Reality in the service of shopping
Contact-free shopping has taken the market to the point you now can try out new glasses online, test different makeup looks before you buy products or even visualize new furniture in your home without seeing or touching it live.
With the help of an AR startup, IKEA is helping its customers purchase new furnishings from the comfort of their homes, eyeglass maker Warby Parker began offering virtual consultations and a virtual try-on tool on its site and Sephora is successfully using the benefits of facial recognition technology to help shoppers try on lipstick and eyeliner – all with zero contact required.
Other touchless transaction models are also gaining momentum. For example, delivery drones. Their use is limited due to regulatory restrictions, but they may soon become another option. Amazon Go stores may also expand with their systems that allow customers to enter the store by tapping digital payments on a turnstile. They can then collect their items and simply leave without further interactions. Some big companies are even considering using a sidewalk robots for contact-free food delivery!
Corona pandemic is, surely, changing the ways we shop and the retail world will never be the same. Use the benefits we mentioned and browse the Canada online shopping mall directory to locate a store that fits you the most for your next contact-free shopping. Buy well & stay safe!