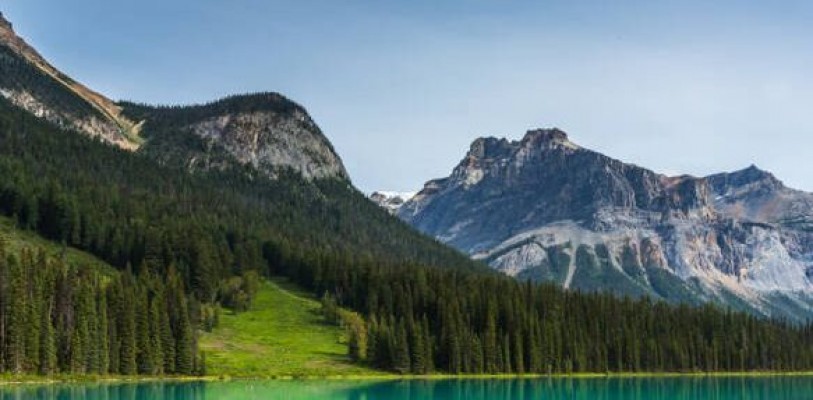 Are you ready for THE adventure of a lifetime? Canadian road trip through the famous national parks is a dream come true. There are 37 parks and 10 national park reserves to choose from. Just driving from one coast to the other would take about 100 hours. So how to pick the right one? And how to get the most out of your trip? As much as we cannot pick the route that's best for you, we bring you many travel tips to make the best of your travels. So, save the most precious thing you have – time, sit back, read our tips, and get ready for a great vacation.
Choosing The Right Time: Every Season Has Something to Offer

Image: parks.canada.ca/pn-np/nu/ukkusiksalik/info
First things first, before you start picking the route of your great Canadian adventure, you need to decide when to go. Most parks are open all year. However, we recommend checking their website before you go as there might be closures due to inclement weather. Each season offers a different adventure, from skiing to kayaking or observing aurora borealis. Start with planning your favourite activities and pick your dates accordingly.
Consider visiting the most popular parks off-season. You will meet fewer crowds, find a parking spot easily and have more chances to spot wildlife or take stunning Instagram pictures. Remember that most popular places such as Moraine Lake get overcrowded (so much that this year, the lake is accessible only by shuttle bus). Most of the parks have peak season in July and August. Banff and other popular ski resorts have a second peak season in December and January – just around Christmas time.
East, or West? Which Canadian National Park is Best?
While there is a possibility to visit both coasts on a single trip, most visitors prefer exploring one coast only. West Coast offers the best, most famous and oldest parks, stunning nature, beautiful lakes, great opportunities for animal spotting as well as learning about the first nations. East Coast has a different vibe. More cosmopolitan, with a beautiful coastline and vibrant cities. Distant islands with ponies, lazy beach afternoons or the world's highest tides. Which should you choose?
West: Winter Adventure, Surfing and Grizzly Bears
West has the oldest park in Canada: Banff National Park. Together with neighbouring Jasper Park, Banff is great for winter activities and wildlife spotting - from wolverines to the magnificent grizzly bear. Ocean lovers travel to the more distant Vancouver Island (with a very British capital, Victoria) to visit Pacific Rim for its mild climate, long sandy beaches and rainforests. Great for surfers! Apart from the two major parks, there are many places to visit in Alberta and British Columbia, from blue lakes to dinosaur fossils. And in case you find out you forgot a thing or two, or your gear wears out after the long days of hiking, there are many shopping malls in British Columbia that can help you out.
East Coast: High Tides, Lots of Hikes and Anne of Green Gables
Gros Morne National Park, the second largest in Canada, is one of two places where mantle rock lies exposed on the surface. The beautiful nature of the park invites for hikes. Fundy National Park amazes its visitors with its impressive 16 m high tides, the highest in the world. Romantic Prince Edward Island is famous for its sandy beaches, nice trails, and Anne of Green Gables. Once you need a break from park exploration, make a stop at one of the major cities: Ottawa with its British charm, or Toronto, a truly modern multicultural city with a large Asian community. Don't miss out on its Chinatown or a nearby Metro Square Mall, nicknamed Little Taipei, explore Asian culture and have a delicious meal.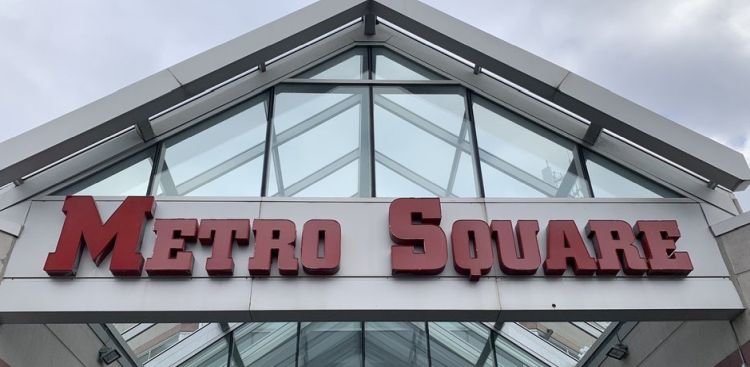 Less Popular National Parks Might Surprise You
While big names attract thousands of visitors, you might discover many hidden gems among Canadian national parks. For your trip, visit some of those. Your vacation will be unique, and you will spend some days away from the crowds. Definitely worth it!
Observe beautiful lime rock "sculptures" in the Mingan Archipelago National Park Reserve. Or, for nature lovers, enjoy the solemnity of Grassland National Park in Saskatchewan, which reminds us of the wild west before Europeans came. Ecologists claim this place to be one of the quietest on Earth. Adventure lovers can rent a boat and take a trip to see wild ponies on Sable Island. Due to its distance from the shore, the park had only 205 visitors last year. Will you be next?
Getting the Right Gear Before You Go
Although you can find shopping malls everywhere, we recommend preparing for your travels in advance. When choosing your clothing, don't forget that even during summer, the weather can change instantly. Invest in good hiking shoes, consider layering, and always have a rainproof jacket. You can find good quality outdoor gear in any mall. We recommend outerwear from Under Armour, a reliable classic in sportswear.
Get a refillable water bottle – parks are large, and some of them don't carry shops. Bring sunblock, lip balm (handy even in winter!), and hand warmers for harsh winters. For summer travels, bring bug repellent. If you plan hiking, consider buying bear spray - but check which kind you can legally carry in Canada (it should bear USEPA on the label). If you have seasonal allergies, remember to bring your medication.
Stay Safe During Your Nature Adventures
Learning basic rules before you go might save you some trouble later. Don't overestimate yourself: plan your hikes based on your physical abilities. Be prepared for extreme temperatures and rapidly changing weather conditions. In the summer, always have enough water, drink frequently, and try staying in the shade. In the winter, layer your clothing, dress according to the weather, and have a hand warmer on you. Follow the park advisory on weather and avalanche risks. While it's tempting to get close to wildlife, please don't try to feed or pet them. It might harm you as well as the animals. Be considerate of nature: don't leave any food or trash behind you.
Reserve Your Trip in Advance
No matter if you plan on travelling with an RV, camping in the parks, glamping or staying in budget motels, always remember that places to stay sell out fast, especially during peak season. That's why planning is essential. Book all your hotels or camping well in advance. The parks have a special reservation system for camping and accommodation. This applies also to renting a car. Don't forget to pick a vehicle suitable for places you plan on visiting (a sedan is not a great idea). Our tip: try out oTENTik, a mix of a tent and a cabin, available now across the country. This unique experience can be booked via Parks Canada sites.
To avoid pricey entrance fees, get a Discovery Card. For only 145 CAD, you get entry to all major parks and many historical sites. You can buy your pass online or in person at participating locations. Check the historical sites included in the pass: from the history of the first nations to battlefields, there is something for everyone to explore.
Have a Plan for a Rainy Day
You can't control the weather, but you can always have a backup plan for a rainy day or a sudden closure of a park. The Discovery Pass also includes many indoor museums and other activities you can choose from. Great free alternative to a day hike! Or you can relax, refuel your car and your food, check our Canadian shopping directory and browse the nearest mall for original souvenirs.
Have fun, enjoy your trip, and come back to our blog to find more tips and tricks for exploring Canada.