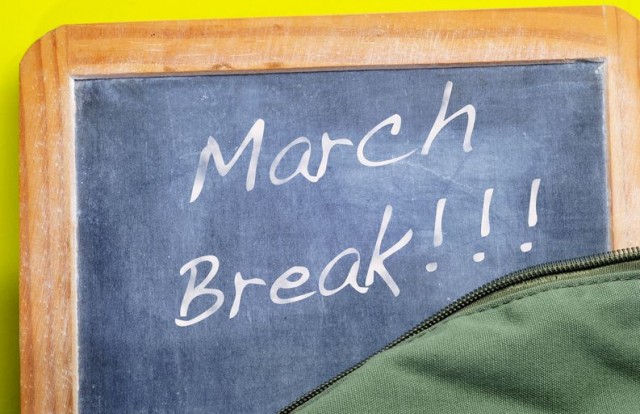 March break is here, but you haven't prepared any activities. Before you start thinking about downloading a bunch of cartoons on your iPad, try reading our March break guide. We will show you how to keep kids busy at home, help them use technology wisely, or turn a wardrobe-shopping trip to the mall into an unforgettable adventure. Plus, we have some tips on free events in Toronto. Enjoy!
Have Fun at Toronto Free Events
Toronto museums offer many free events for kids and their parents during March break. Scarborough Museum prepared a week dedicated to board games. Come play, learn about their history, and once you are there, try family-friendly yoga.
If you want to try a cookie from 1831, come to Fort York National Historic Site. Don't worry about expiration dates; the cookie will be made on-site based on an old recipe. Kids and adults will have a chance to explore cultural traditions from around the world and learn about the people who lived in the area of the fort.
Be inspired by the art of Canadian artists from the Afro-Caribbean diaspora. The Dis/Mantle exhibition at Spadina Museum includes visual art, ceramics, and soundscapes. During the March break, you are invited to take part in making the identity quilt. On March 18 and 19, the museum organises a scavenger hunt for kids. The exhibition is extended until May 28, 2023.
When you get tired of all the museums, visit the Square One Shopping Centre. Spend an afternoon at Rec Room, go bowling, throw an axe, play video games, and then have a meal and bevy in a Canadian restaurant. Finish a great day in a movie theatre with buttery popcorn and a blockbuster.
Enjoy the Snow in the Prairies
While Toronto might have some rainy weather, skiing season is in full swing in the Prairies. So, gear up and teach your kids some new skills! Skiing, snowboarding, snowshoeing, snow tubing, ice skating, cross-country skiing, ice hockey – you name it. The Rockies provide plenty of family-friendly activities in nature. Visit one of the many ski resorts – Lake Luise Ski Resort, Nitehawk Year-round Adventure Park, Whispering Pines Ski Hill, or Canyon Ski Resort.
Photography fans can participate in the Jasper Photo tours – workshops vary from wildlife pictures to night photography. Or explore the mountains from a very different perspective: kids will certainly love a dog sledding tour. To see the mountains from above, try a helicopter tour. Teach kids about the wildlife in the Yamnuska Wolfdog sanctuary.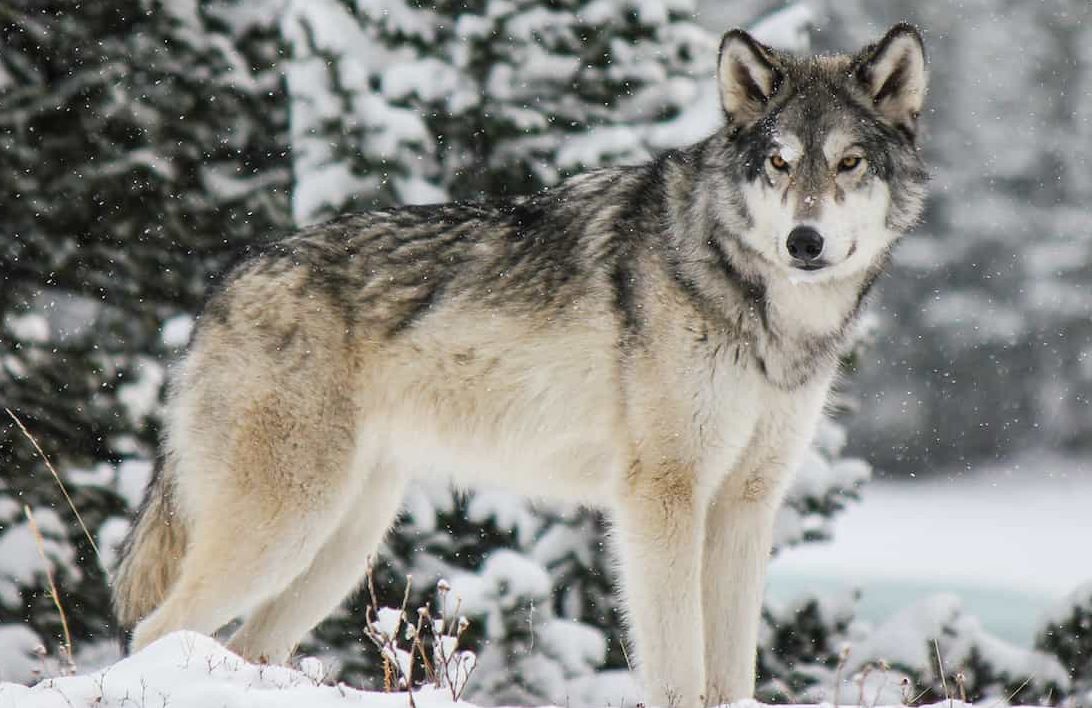 Turn Shopping for Clothes into a Mall Adventure
Kids grow so fast, and it seems almost impossible to keep up with their wardrobes. So why not use the March break to have some fun at the mall and buy some new clothes? Take a spring shopping trip to replenish their wardrobe and prepare for warmer summer days. Make a list of what you need before you go: your kids can help you. Give them an opportunity to draw, colour-code and organise their shopping list.
Plan some activities to make the walk through the mall more interesting: kids love exploring shopping mall maps. They can become your navigators, draw you a route, find different stores, and after all the shopping and fitting, they can lead you to an ice cream shop or some chips with ketchup.
Arts and Crafts for a Day at Home
Need to work during the break? Try some activities to keep kids busy while you have your online meetings. Take a walk around your neighbourhood to collect some treasures. Small pebbles, leaves, grass, seashells (if you live near the coast), wood and sticks, anything can inspire your little artists. Add some colours, craft sticks and papers – if you don't have any at home, just visit one of the many Canadian shopping centres – and a creative hour can begin.
Find some sample creations online (Pinterest is a great source to start with), and let your kids explore the materials they have. They can create colourful fish from seashells, parrots from toilet paper rolls, robots from old Amazon boxes, tic-tac-toe from pebble stones and a piece of wood, or little aliens from sticks – the only limit is their imagination. Remember to set basic rules before they start – you don't want your work report to turn into an art piece, right?
Have Fun at the Mall
Shopping malls offer many fun activities during spring break. Explore world-class attractions at West Edmonton Mall, the second-largest shopping mall in North America. You can spend a day in the waterpark with 17 unique waterslides and enjoy the tropical oasis of 31 °C. When you get tired of tropical temperature, go to the Ice Palace and try some figure skating or hockey moves. Your little ones will enjoy Galaxyland powered by Hasbro. The rides are designed for kids of all ages, older kids can enjoy laser tag or Galaxy Orbiter. If you want to explore more of Alberta, simply book one of the mall hotels.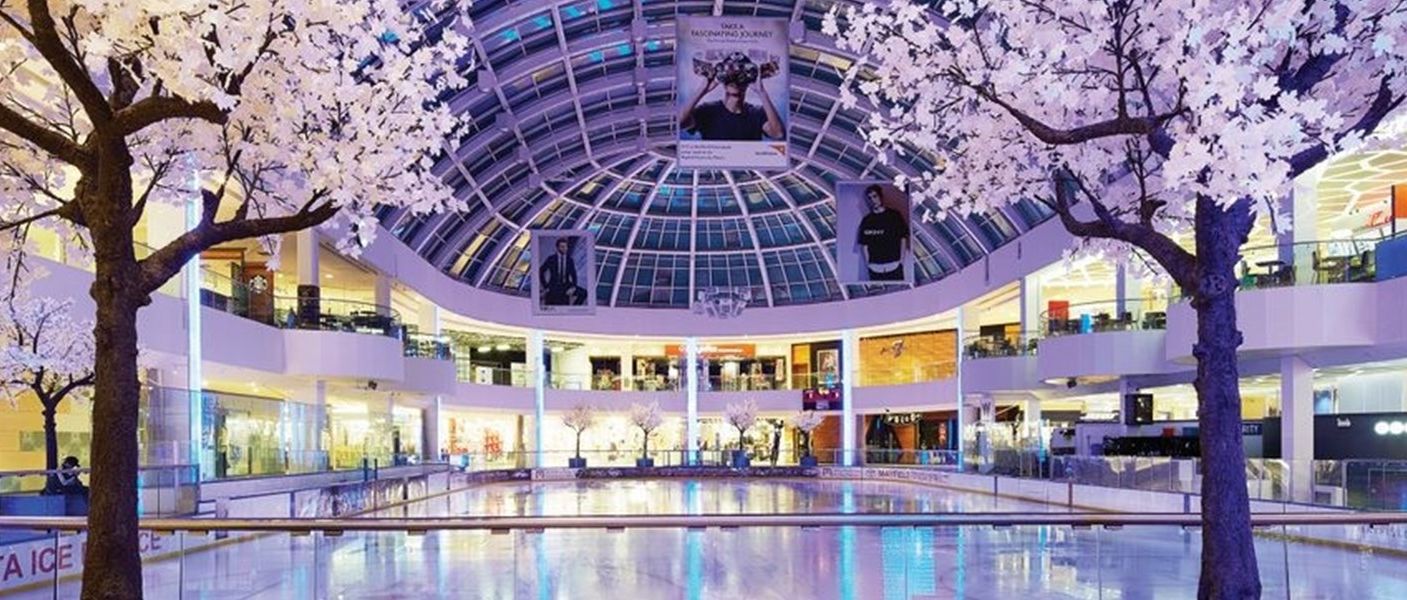 Become Actors in Your Own Movies
Kids these days are tech-savvy. Instead of limiting their access to technology, why not show them how to use it to their advantage? Who knows, maybe your little one will become a famous director one day. The possibilities are endless: you can try some very basic stop-motion animation or record and edit your own short movie (based on your kids' script, of course!). For kids focused on painting, download animation software and let them explore the current possibilities of drawing. If you are not sure where to buy the latest tech gadgets, visit one of the Indigo Stores. And if you see that this could become their hobby, buy them professional lights and a microphone. This way, they will spend hours in front of the PC screen in a productive way.