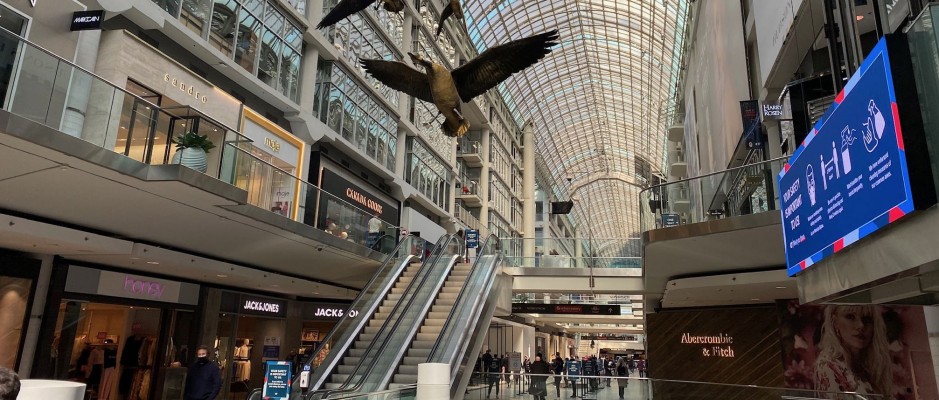 The largest and most visited city in Canada, Toronto, is also known as one of the most multicultural cities in the world.
That's why, the moment you decide to make a trip to this hub for arts and culture, make sure to leave enough time to explore all the highlights worth of visiting.
And trust us – there are A LOT of them.
The city's core is Old Toronto made of five very diverse and unique areas, each of which is then divided into smaller neighborhoods - cultural enclaves. Here are the top suggestions for exploring Toronto during the spring shopping trip. Let's start!
Start With Art
Toronto is home to the magnificent Art Gallery of Ontario (AGO), Canada's largest exhibition center. Here, you'll be able to immerse yourself into the world of modern and contemporary art and rich collection of photography and drawings. Many European artists show their work there and the Museum is also home to the largest collection of his sculptures in the world. Do not miss the key attraction - Henry Moore room!
Explore the Islands
Toronto has 13 islands in total that are spread across 820 acres and all of this is located in Lake Ontario. If you choose to visit the city in the summer months, make sure to leave one afternoon for chilling in the wonderful nature of Canada. Centre Island is the most popular of the islands, as it features a massive park with picnic areas, a beach, magnificent gardens and an amusement park. Others are home to posh yacht clubs and some are used for building the oldest residential communities in Toronto.
City Center Can Wait – Castle First
Casa Loma is one of the most unique places you will have pleasure to visit in Toronto. This Gothic castle represents the landmark of the city and its architectural pride. The castle is now a museum, welcoming visitors with decorated suites, towers, gardens and secret passages. Casa Loma has been featured in many films, including X-Men and Chicago. Self-guided audio tours are available to visitors in eight different languages.
Feel the Soul of the City at the Kensington Market
To get a true taste of Toronto's multiculturalism you must head to Kensington Market!
This National Historic Site used to be a Jewish market, but today it is a funky neighborhood for artists, writers and food lovers. What you'll love the most about it is the fact there are no big brands here – everything is locally owned. There's something for everyone - fresh food stores, used clothing shops, funky cafés, small galleries, tattoo shops and rare books shops.
It is also home to a few landmarks, like the Number 8 Fire Station and Bellevue Square Park.
Explore Toronto From Above
Where?
At the city's tallest building - 553 meters high CN Tower!
CN Tower is also the tallest free-standing building on the continent and one of the modern Seven Wonders of the World. Its glass floor paneled elevator will wow you but what you'll be thrilled with even more is magnificent glass floored viewing deck 342 meters up in the air. For the brave ones – there's an option to go even higher and visit the SkyPod deck 447m high.
Daily Trip to Niagara Falls
A quick day trip from Toronto to Niagara Falls is well worth the time. In just over an hour, you will reach this natural wonder. Tours also stop at some of the key sites in the area, including Whirlpool Rapids, the Floral Clock, and the beautiful little town of Niagara-on-the-Lake.
To reach the falls from Toronto city area is very easy and there are several options available – a train (Go Train) runs to Niagara Falls from Union Station in summer, from late June to the start of September, as well as the Thanksgiving weekend in October. On weekends you can even take your bike on the train and enjoy a bike ride along the Niagara Parkway. If you have an extra night, spend it in the area and enjoy seeing the falls lit up at night.
History Food and Fun Packed into One – Distillery District
City's restored historic area transformed into a trendy entertainment and shopping district will welcome you with its charming boutiques, galleries, restaurants and old buildings. You can visit it any time of year, night or day. Lots of events take place here, but one of the most well-known is the annual Toronto Christmas Market. Wooden stalls all decorated for Christmas sell unique gifts; a huge Christmas tree stands in an open square and cozy outdoor areas are set up, often with couches and large fire pits to gather around. Restaurants offer outdoor dining despite the cold - heat lamps and lap blankets are there for the guests as first aid, no worries!
Little Italy
Toronto's multicultural mix makes the city one of the most attractive touristic places and locations for life in North America. People from around the world have settled here to make the city their home bringing the best of their worlds and cultures.
One of the more popular ethnic regions of Toronto is Little Italy. Located roughly in the square lined by Dundas and Harbord Streets and Ossington and Bathurst Avenues, the main retail area of Little Italy exists along Collect Street. This lively area will charm you with its bustling vibes and Italian restaurants with popular patios. As you stroll along, keep an eye out for the statues of famous Italian Canadians along the Italian Walk of Fame. Use this chance to buy delicious food and cooking ingredients imported direct from Italy.
The Danforth
Toronto even has a taste of Greece!
Another one of Toronto's famous ethnic enclaves, The Danforth, also known, Greektown, is the place to go for feeling Greek vibes. Running along Danforth Avenue from Chester Avenue through to Dewhurst Boulevard, the area has long been associated with the Greek diaspora.
Take a stroll along Danforth Avenue and pop into any one of the restaurants, shops, and other retail outlets along the way. Some of the city's best Greek food can be found here. Grab a spot on a patio or, if the weather is cool, step inside and let the tastes and aromas transport you to the sunny beaches of the warm Greek Islands.
Don't Miss Shoe Museum
Put this address on your travel list: 327 Bloor Street West, Toronto, Ontario
What you'll find here is the world's largest collection of footwear-related items, tracing back over 4,500 years! Craaaaazy right?
To remind yourself (and especially ladies) why shoes are so relevant in the human history, we put this spot on our recommendation list because we know it will be interesting for both men and women to explore this unusual museum. It is called the Bata Shoe Museum and it features incredible displays of shoes and over 14,000 other artifacts.
In case you give it a go and visit this amazing place, you'll see some very unique shoes worn by Indigenous people, 16th-century Italians, and of course, celebrities. The celebrity collection includes Elvis' blue patent loafers, Robert Redford's cowboy boots, Elton John's silver platform boots complete with a monogram and even Queen Victoria's ballroom slippers.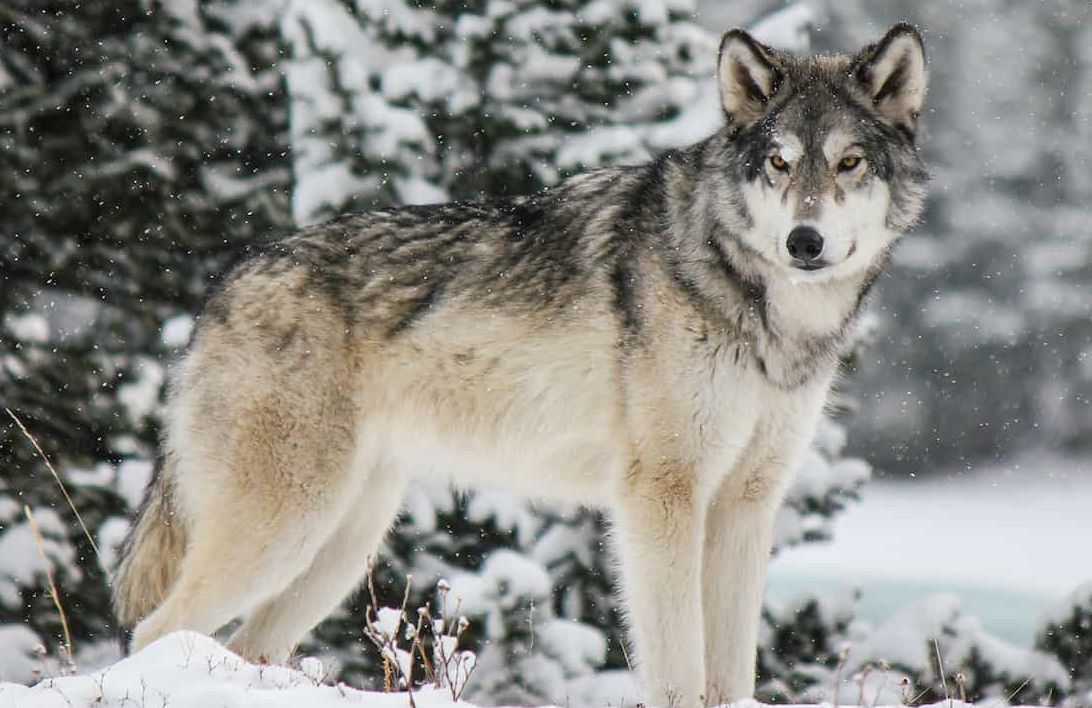 Shopping Time
When you are done with history, art, trying delicious local food and exploring the nature of Canada – save the best for last! Shop at some of the best malls in the world.
Toronto has so many shopping options that it sometimes can be too much even for the most passionate local shopaholics. Most tourists start their shopping spree in the CF Toronto Eaton Centre which is somewhat of a city landmark. This mall is located at the north end of the Central Business District. With its own subway station, this ultra-modern shopping complex extends over several blocks and is continually being renovated and enlarged.
You will enjoy exploring the bewildering maze of department stores, specialty shops, boutiques, restaurants, cafeterias and snack bars, which crowd the different levels above and below ground. Eaton Center is connected to the Hudson Bay store via a skywalk and is also a stop on Toronto's subway system.
Shopping at Bloor-Yorkville is reserved for those with a deep pocket as Yorkville is the most upscale shopping area in the city. Visitors staying in North York will want to head to Bayview Village, also a great option for the search of big fashion names but a great spot for wine lovers, too. This area is known for the best vintage wine selections in the city.
You can also spend an afternoon at the Scarborough Town Centre and when you get tired of well-known brands just switch to a different mode – Chinatown is waiting for you with a bunch of cheap but original designer deals and interesting souvenirs!
When we talk about shopping in Canada, there's never enough deals, discounts, offers, shopping tricks and sources about how to shop but save. Check out our website for the full list of malls in Toronto It will help you with the tips on how and where to shop in Canada and you'll also be able to find out more about coupons and hours for Yorkdale.
Enjoy!