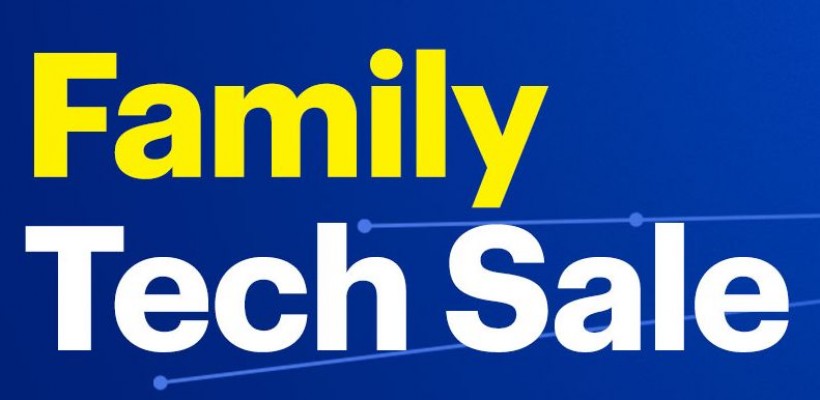 Maybe our worlds have stopped but the tech universe keeps moving giving us gadgets that can amuse us and make our lives easier and more fun.
If the pandemic finds you stuck at home this season too, you might as well get ready for the winter by purchasing tech toys without spending too much.
This time, we are giving you a breakdown of some of the best tech items of 2021 and suggestions for buying good but not too expensive technology.
Read on…
Tech Stars of 2021
The 360-degree Sony smart speaker
Sony's SRS-RA5000 features support for 360 Reality Audio for more satisfying, immersive sound. This is, for sure, an item worth of buying if you want a premium sound all around the house. Three-part speakers can be adjusted with the press of a button and will automatically edit the volume if you've got a playlist with tracks that don't have an equal sound level. It also includes support for Amazon's Alexa and Google Assistant, as well as Wi-Fi that you can pair up with other compatible speakers. Check it out at your nearest Sony store.
Apple AirPods
Let's be brutally honest here – in the tech Universe packed with wireless earphones these little pearls take the throne!
Apple's impeccable technology creates striking and precise surround-sound experience when watching any content on your Mac, iPad and iPhone. They come with wireless charging but the biggest upgrade here is in regards to sound effects and quality. They pair with your iPhone near-instantly and will instinctively flit over to your iPad or Mac giving you the ultimate audio experience via a bigger screen. If you are someone who loves chatting over the phone and having long calls, you'll get to enjoy the call quality and microphone quality as well.
Apple Watch
What you have here is a product that keeps its predecessor's best parts while improving its most important feature.
So, what is so cool about Series 7 Apple Watch? Well, it has the same curved edges and very tactile crown, the same highly customizable array of case options, dials and straps. You'll also be able to use a bunch of health-monitoring sensors and fitness-focused apps. The one big difference? A larger, brighter display that's more water-resistant.
The bigger version of a screen has 20 per cent more screen area to glance at. Another feature you'll like is the fact the Series 7's front crystal has been upgraded for added durability, it's up to 70 per cent brighter indoors when your wrist is down and the whole Watch is IP6X resistant.
If you are in a rush to go out but don't want to leave a house without your fave watch, do not worry our friends - the Series 7 watch gives you 80 per cent charge in just 45 minutes. Just have in mind you'll need both the exact USB-C cable that comes packed with your new Watch and a compatible charging brick. Battery life also remains the same, you won't have to worry about charging it for about 18 hours straight!
If you want to check out how this mighty gadget would look at your wrist this winter, check the Apple hours and head to your nearest store to try it on and treat yourself with a fancy New Year gift.
Sony WH-1000XM3 headphones
According to the worldwide tech experts these are the best noise-cancelling headphones in the world, second year in a row. How come, you may wonder, and what is so special about them.
Many call it a small refinement of last year's excellent WH-1000XM2 - the WH-1000XM3 uses the newer USB-C charging standard instead of a legacy micro-USB connection.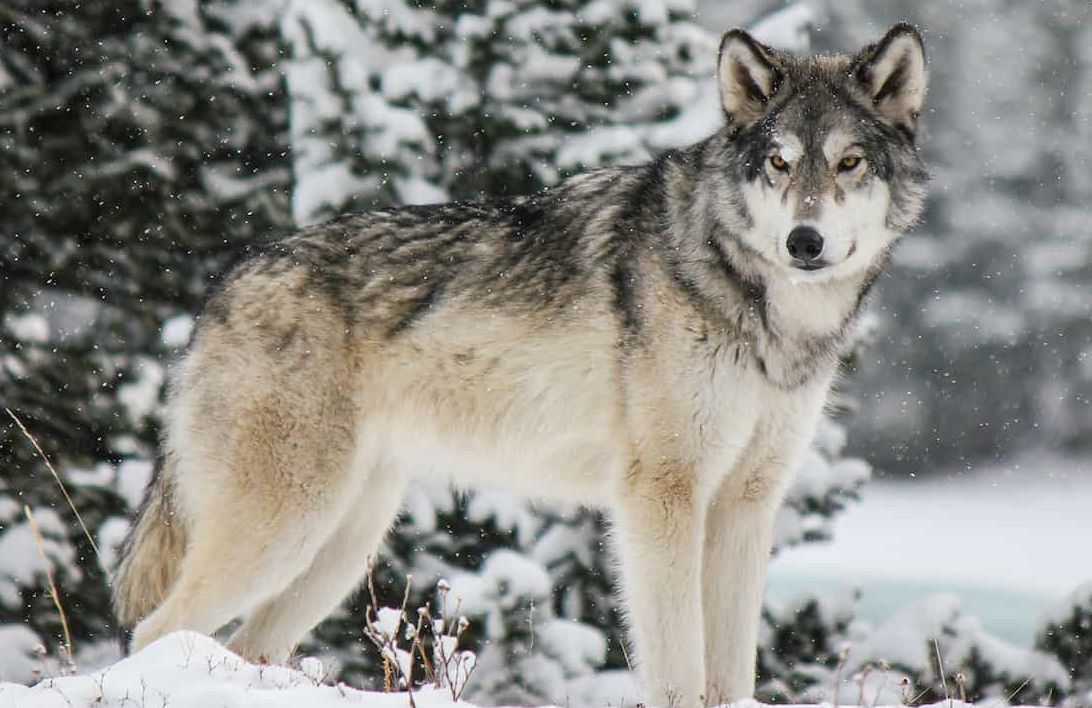 Smart-Home Technology
According to the CTA's survey, 196 million people plan on installing a smart-home device this year. The good thing is many of these items have been simplified so everyone can make the most out of them with not much fuss. Here are some of our suggestions when it comes to smart-home gadgets.
Smart plugs
With this affordable and a bit underrated smart-home gift you can set up daily on-off schedules. For example, if someone approaches your video doorbell you could have a lamp in the window automatically turn on to make it look like someone is home. Smart, right?
Apple HomePod Mini
Amazing and not so expensive gift for every Apple lover. The HomePod Mini works best if the person receiving the gift is already hooked up to the Apple products. If your good buddy is Siri and you already own a MacBook, an Apple Watch, or an iPhone, the HomePod Mini will be a seamless addition to your home. It comes in a range of colors including orange, blue, and yellow.
Ring Video Doorbell Pro
This would be a good choice for all the folks already using Amazon smart-home products because you can stream doorbell footage to an Echo Show or interact with the doorbell via Alexa. Ring video doorbells are generally cheaper than the same option of other brands and another good news is the subscription service starts at only $3 per month.
Walmart choice
If you are a fan of Walmart, we recommend you check out these tech toys this winter.
The Google Home smart speaker and voice assistant could be a fun addition to a lounge, or office space. The speaker can be used to control smart home accessories including lighting and security products and can also be used to tap into Google searches, stream content, and manage your daily calendar. The cheaper version of this product is Google Home mini for $29. The best thing about this smart speaker is that it can be connected to a range of apps and services but it's best only for Android users.
Roku Express streaming stick is a simple and cheap streaming option, potentially of particular value to kids and students. This streaming stick plugs into the back of a television set via HDMI and allows users to access a range of free channels and services including Netflix, HBO Max, and Hulu. We like it as a good option to make a TV smarter.
Next on - the Anker Soundcore Life Dot 2 wireless headphones. This can be a great Christmas gift idea for travelers, commuters, and people who appreciate high-quality sound. Anker is well-known for its battery tech but has branched out into audio products which include these earbuds, made of silicon and sporting a 10-minute charge time. They charge very quickly and can last around 90 minutes per one charge.
Check out Walmart locations in Canada to grab another good tech idea for this season - an affordable, high-quality tablet in the form of the Samsung Galaxy Tab A7. This refurbished model, available for $130, is 10.4-inch Android model is 7mm thick, comes with 32GB storage, rear and back-facing cameras, and supports fast charging. This tab comes in two versions - 32GB or 64GB models and has Dolby Atmos surround sound.
Ideas for Kids
Indigo stores in Canada are another great location where you can do your winter tech shopping for the whole family.
And it's especially great for your little ones as they sell many tiny creative technical toys that can inspire your kids for fun play at home!
Our first suggestion is Creator Cam digital camera for kids age 5-10! Let your kids create awesome videos with this high-definition video camera kit. Package includes green screen and 20+ animated backgrounds to get chased by a T-Rex, go to outer space or make yourself disappear! They'll be able to set up a shot with the tabletop tripod/selfie stick and built-in microphone and use very easy editing and creativity tools to create trick shots and time-lapse video. Video can only be uploaded via included USB cable at parent's discretion. Camera has a microSD card slot to increase storage up to 32 GB (card not included).
If your boys or girls are full of energy but the situation requires them to stay at home you can use the awesome Franklin Future Champs(R) inflatable electronic boxing bag! The inflatable punching bag features a weighted base that they can easily fill with sand or water so when they knock it down, it pops right back up! They'll be able to practice developing fundamental hand-eye coordination from 3 adjustable speed & skill modes. There are lights to follow and strike when they turn on! The added sound effects make kicking and punching fun while the electronic score board will post their performance rating after each game. The set includes 5ft tall inflatable punching bag and one self-stick attachable electronic target.
It has never been easier to have a smart fun at home with the right tech tools and toys. The fact we are restricted with moving and travelling should not stop us from making the most out of technology in the era of "new now". Use the suggestions we gave you to learn, listen podcasts and music, read or play all sorts of games with your kids!
In case we missed something you are interested in, check out our Canada mall directory to find your perfect tech gifts for the upcoming 2022!