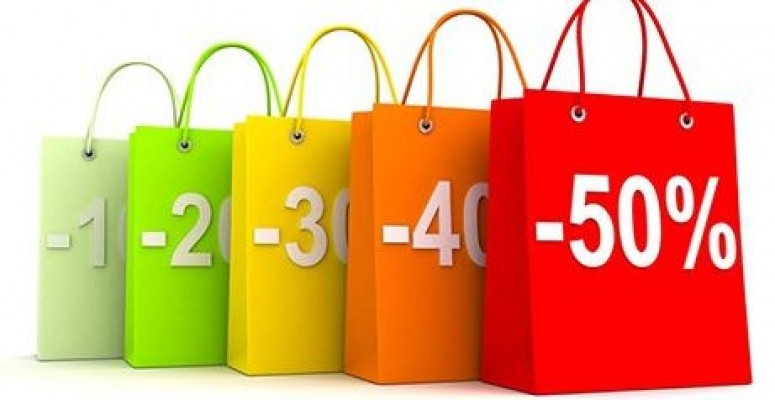 The average spending habits of Canadians are pretty intense, so their love and devotion to using all sorts of flyers and coupons comes as no surprise. Are they worth it, what is the actual difference between flyers and coupons and where to get them?
Let's open the door into the world of savings!
Theoretically, the major difference between promo flyers and coupons is the physical difference between them. Coupons are physical pieces of paper that have the deal written on them or a certain cash value that you can use while shopping, while flyers mostly just show the different promo offers looking like ads for certain products. However, the digital era is making less and less differences between these two as they both can be easily found on websites and used on either online and in-store shopping.
Where to grab them
In-Store
You will find these types of coupons on store shelves, on products or on the back of your receipt. Also look for coupons to print at the register. If you see a "Try Me Free" sticker on any product, don't miss it out!
Grocery Websites
Different types of flyers and coupons that you can download directly to your store card are presented on these specific websites. This includes both a manufacturer, as well as store-specific coupons. Some of the coupons can be used online only while others can also be printed and presented to the cashier in the checkout line. To redeem your coupons, all you have to do is to present your store card at checkout.
Contact manufacturer
Believe it or not, often just a quick note to a company whose products you like to use will get you a bunch of coupons. It's also a good idea to check manufacturer websites for printable coupons.
Magazines
Many of women's publications carry manufacturer coupons, so becoming a subscriber may be a good idea that will help you in saving an extra dollar.
There are hundreds of great offers to pick from, this summer, all lined up and presented for you at the best online address for saving&shopping in Canada – www.shopping-canada.com.
Still, out of numerous Canadian flyers, we present you the top 3 hottest brands that are eager to help you shop with ease and joy, by spending your cash responsibly.
Jockey International, Inc.
Founded in 1876, Jockey has a long history of manufacturing high quality innovative products. They started out by making and selling of superior wool socks to lumberjacks. Jockey is a third generation family-owned company, headquartered between Chicago and Milwaukee in Kenosha, Wisconsin with registered trademark in over 120 countries.
Jockey's legacy of innovation began in 1934 with the introduction of the first men's brief.
Today, Jockey sells directly in Canada and Europe with more than 100 retail outlet stores operating in the US. They also developed powerful catalog and e-commerce business under its Direct to Consumer unit. They have positioned themselves as a leading designer, retailer, and licensor of men's undergarments and women's intimates.
Today, among other innovative products, Jockey markets the only phase change technology in the underwear category. They have, recently, launched a bra collection based on a unique sizing technology which is protected by over 50 patents.
Be updated and follow the latest offers from Jockey, this summer, at www.shopping-canada.com.
Mondou
This year, the company's Team blew out 82 candles on the cake, celebrating more than eight decades of successful business. The Quebec-based family-run company didn't start out catering to family pets. They used to produce grain and hay for draft animals and livestock.
In 1999, Mondou opened its own distribution centre and, two years later, added 18 new stores. Today, the company boasts 65 stores province-wide, with 3,000 store-level bar codes—ranging from food to toys and grooming products.
Only on their website, they offer more than 5,000 other products as well. Their key objective is to be available at as many locations as possible all around Quebec.
To stay at the forefront of the pet-care industry, Mondou aims to renovate up to five of its locations each year, in some cases redeveloping spaces ranging from 3,000 to 5,500 square feet. These new concept spaces are called "Mondou de Quartier".
Their main goal is to inspire the local community to engage and to serve as neighborhood destinations. They all have a free dog-wash facility and a "hug room" for events, from yoga with dogs to cooking classes where kids can bake delicious treats for their mini friends.
Mondou was founded in 1938 by Joseph Émilien Mondou. In 2004, the company's stores began displaying the logo we all know so well.
Mondou currently has over 60 stores throughout Quebec as well as two distribution centres with a combined floor space of 150,000 square feet. It is recognized as an undebatable leader in its field, all around Canada.
Follow their latest summer deals at www.shopping-canada.com.
Foot Locker, Inc.
This company is a leading global athletic footwear and apparel retailer. It operates through two segments: Athletic Stores and Direct-to-Customers. The Athletic Stores segment includes athletic footwear and apparel stores, where you can find various brands, such as Foot Locker, Lady Foot Locker, Kids Foot Locker, Champs Sports, Footaction and CCS. Its stores offer the latest in athletically inspired performance products, produced primarily by the athletic brands. Foot Locker offers products for a wide variety of activities including basketball, running, and training. Many of these items are currently on sale, while other special summer promotions are announced too.
History
In 1963, the F.W. Woolworth Company purchased the Kinney Shoe Corporation and operated it as a subsidiary. In the 1960s, Kinney branched into specialty shoe stores, including Stylco in 1967, Susie Casuals in 1968, and Foot Locker on September 12, 1974.
In 1988, the F.W. Woolworth Company incorporated a separate company called the Woolworth Corporation in the state of New York. This Corporation was responsible for the operations of the Foot Locker stores, among others. One of its first moves was the acquisition of Champs Sports and to rename itself the Woolworth Athletic Group.
As part of their invasive expansion into the athletic business in the following years, the company acquired Eastbay in 1997, following purchases of regional storefront retailers Sporting Goods (in 1997) and The Athletic Fitters (in 1998).
On June 26, 2012, Foot Locker celebrated their 100th anniversary of trading on the New York Stock Exchange by ringing the Closing Bell for the trading day. The celebration reflects the F. W. Woolworth Company, whose name was eventually changed to Foot Locker.
In 2013, the company acquired the German retailer Runners Point Group. Foot Locker ranked 446 of Fortune 500 in 2011, and 435 the following year.
2020 Innovations
In order to face challenges, Foot Locker has made investments in moving product more quickly and found a way to drive online customer in stores, and vice versa.
The key goal of these investments is to give Foot Locker more data into what consumers are buying through other channels.
The retailer has also created a lot of buzz over the past year for its investments in digital consumer startups:
They invested more than $100 million in a sneaker resale platform called GOAT
They did the same with $12.5 million investment in kids' apparel company Rockets of Awesome
A $2 million investment in Pensole Footwear Design Academy is also on the list
They spent $3 million on an investment in children's footwear brand SuperHeroic
Foot Locker also invested $15 million last year in women's activewear company Carbon38. They are so confident about the success of the brand they decided to upgrade the investment to additional $10 million into it at the beginning of this year
The company has launched several, so-called "Power Stores" last year.
These stores are part of the experiment related to making more "off mall" retail spaces as they close more stores in malls. The chain of the new "Power Stores," should serve as more of an event space, and a hub for local sneaker culture, sports, music and art.
When it comes to the in-store experience, Foot Locker added "Nike Pro Athlete" employees to its stores. These people are trained specifically on Nike equipment so they can push Foot Locker's most popular products and educate shoppers on these products.
So, now that you know more about the 3 hot brands offering sales this summer, we hope we got you inspired to use the chance to shop smartly and save! Apart from these 3 major companies you can find literally hundreds of the most various flyers and coupons this summer. From home decoration and tools to grocery shopping and of course – fashion.
Our lists are updated on a daily bases in order to provide you the best shopping experience all over Canada. Make the list of your priorities, birthday presents, surprises for your dear ones and items for the upcoming trips!
Then visit www.shopping-canada.com to find awesome sales and grab the best deals in time!