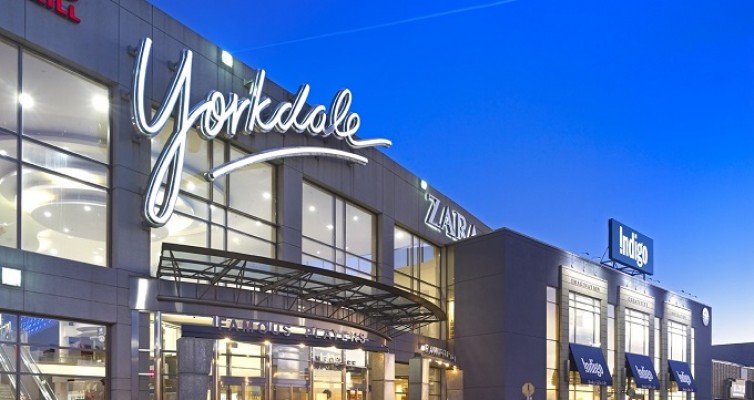 source: yorkdale.com
In the next two decades some serious changes are about to happen in the favourite shopping zone of Yorkdale. The most popular shopping mall of Canadians might look drastically different over the next twenty years surrounded by condos, offices and a hotel.
The owners of the mall are cooperating closely with the residents in the vicinity by letting them to get to know more about the conceptual master plan. They will be able to review an application which asks that zoning by-laws in the area be amended to allow the north and west parking lots to be developed into commercial and residential mixed-use space.
In case of any such development, the whole area will get the new underground parking.
The plans that residents are reviewing show three possible scenarios for the site over the next 20 years, all of which include the possibility of an eight-storey boutique hotel.
Yorkdale's development reaches the higher level each year and the city authorities say this plan is expected part of it's growth.
Yorkdale Secondary School, on Orfus Road near Dufferin Street and Lawrence Avenue West is now welcoming the area residents as an open house to get all the necessary information on the possible changes.
The site's owners, Alberta Investment Management Corporation and Oxford Properties Group are expected to make certain infrastructure upgrades to ensure their development works in the area. Coun. Josh Colle, area representative, says Oxford Properties, managers and co-owners of the mall, have already began studying feasible upgrades to reduce traffic congestion in the area, including direct on- and off-ramps to Highway 401, claiming that every single change needs to be in accordance to the entire neighbourhood.
The process of consultations may take a whole year, but all that is to be done will be formed as the best possible solution to the local residents.
The host community always bears some of the brunt of that because you have people coming from around the GTA to shop there. While we want to see Yorkdale thrive, we want to make sure it's able to function within the existing community. Yorkdale is a great employer and that's a good thing. But it long ago ceased to be a local mall, it's more of a regional draw, Colle stated for CBC Toronto.