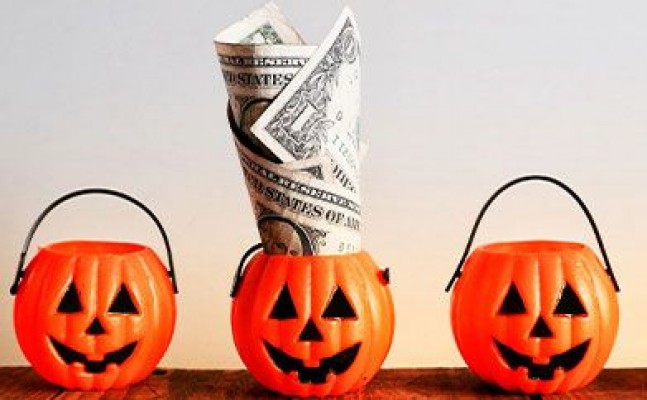 If you get too carried away, your Halloween can easily turn into a never-ending shopping spree leaving you with totally empty pockets.

We are greeting you this October with tons of advice on how to decorate your home and dress yourself without going too crazy with spending. Between buying costumes, candy, and going to events, you have to be careful with your $$$. Here is how to enjoy this year's celebration without giving fortune for your Halloween props.
Purchase year-around
One of the best ways to save is to buy items year-round. For example, if you buy Halloween decorations in August or September, they are full price. The day after Halloween, all those same fancy items get 50% cheaper. That is the best time to buy, which means you will already have some cool things for the next Halloween. Not all stores sell Halloween stuff year-around, but if you are persistent enough to find those that do, shop there during the offseason.
Where to shop
Speaking of shopping locations, one of the best ever spots to dig into the Halloween decoration search are Dollar Stores or 99 Cents Only Stores. They are the absolute gold mine for finding quality decorations. They have a bunch of beautiful details you'll be able to use and you won't have to spend a fortune. Also, you have to put Walmart in Toronto on your list, too.
Play with spray paint
This little decoration tool is one of the most practical details for your upcoming Halloween game. It can be used in many different ways: with it, you can easily transform old items, or make everyday items look spookier and more interesting. Adding paint is a fun, easy way to spruce up decorations that you are bored of and it is also a fun activity for the whole family.
Go for the second-hand!
Quality Halloween decorations can be found online, too. Why not buying items from people on Craigslist, Facebook Marketplace or yard sales? The Goodwill and second-hand stores are also other options for finding Halloween items that won't destroy your wallet.
Try out these stores too
A lot of folks forget that these places carry a ton of Halloween merchandise, and most of is relatively inexpensive. Go for:
Lowe's & Home Depot - Both are great for cheap outdoor light strands in spooky colors like orange and purple. A 100-ct. strand is usually around $7.
Michael's Craft Store - Look for sales and coupons online before you go. Many of the more expensive items are on sales only for a limited time.
Include here all of the HomeSense locations in Canada.
Creative ideas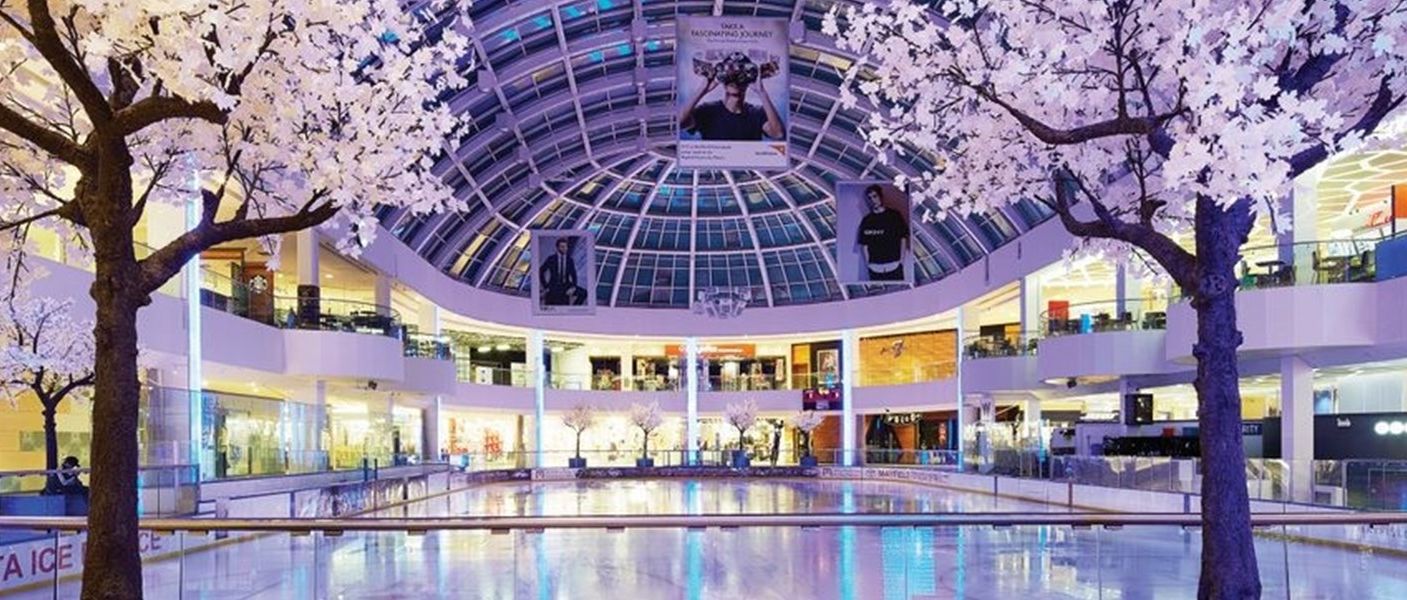 If you're planning a Halloween party, your kitchen table will, probably turn into a messy creative playground in no time. We mean - melted chocolate, sticky apple cider, tons of yummy crumbs. To prevent this mini disaster, think of purchasing a black tablecloth with the spiderweb pattern. It will save you from unnecessary cleaning and will contribute to spooky holiday-themed décor. Price is around $10.
Decorate your front porch with a set of gel clings that presses to your window in seconds. Since you'll apply them to the glass pane from inside the house, just make sure to adhere each three-inch black letters so that they appear backwards when viewed from inside in order to be legible to all the Trick or Treaters approaching your house.
Would you like a glowing green eyeball to greet your family and friends? If so, you can hang this animated doorbell on your front door to have plenty of fun with this season's visitors. This device also periodically cycles through the spooky sounds of creaking doors and sinister laughs. The price is not more than $15, you can visit Dollarama in Canada and see for yourself.
Winterize your garden beds this October, with some cool skeleton bones. These plastic skeleton limb stakes are sold as a pair of feet or arms available for $10 for each pair. Use Halloween Depot flyers for more affordable options.
Set up a colony of spooky but charming bats hanging around your house with paper Halloween decoration. Set usually comes packed with five large, six medium and five small bats that can be attached to your wall with tape or hung with string. You can place them all over your chandeliers or hovering over the fireplace. The creepy effect will make it seem like bats are swooping around the house.
If you are lucky enough to live in a house with garden, play with your trees a bit. Give an illusion of weird green hands hiding behind your garden tree with this cute zombie decoration. This Halloween accessory includes four pairs of green zombie hands that easily tie around a tree or post with the attached string. Cost is around $10 only.
Cheap & original costumes
Snow White Halloween Costume
To pull off this enchanting costume all you need to do is grab a wig, ruby red lipstick, blue shirt, and yellow skirt for a DIY Snow White costume. Don't forget one fresh apple before you head out the door to really get into the role!
Turn Into Emoji with Headband
You can easily be every emoji this Halloween with a printable DIY emoji headband. All you need to do is print out the emoji template, assemble the headband and wear some yellow outfit.
Trip to Wonderland - Queen of Hearts Costume
Why not creating Alice in Wonderland-inspired costume? Pair the custom collar with your favorite red dress and red lipstick. To make the collar, wrap a large piece of paper around your neck so you can trim it down to the right size. Then, staple cards from a deck all around the paper collar and layer them to get a fanned-out effect.
Cat with Yarn Ball
Pregnant ladies have to have some fun, too! One cute and practical suggestion for a pregnant-friendly costume would be making one by looping yellow yarn until you achieve a perfectly tangled mess. Then attach it to a black shirt, leaving a few strands free to give you something to chase.
Candy Corn Halloween Costume
What is Halloween without a bunch of candies?
It wouldn't be fun if all of us didn't enjoy some chocolates, many lollipops and of course, candy corn! You can easily make a candy corn dress by combining yellow and orange and making a funny pointed hat so it represents the top of a grain of corn.
Funfact

– Did you know that Candy corn was originally called Chicken Feed?
Though many would argue that candy corn tastes like chicken feed, that's not how it got its original name. Created in the 1880s by George Renninger, it was sold to the masses by Jelly Belly Co. at the turn of the century. Because corn is what was used to feed chickens, the creation was called "Chicken Feed" and the box was marked with a colorful rooster.
Turn Into a Bat!
You have no idea what sort of fun stuff you can craft with one old broken umbrella! So, instead of chucking it into a bin do this - cut it in half and use black safety pins or hot glue to attach it to the arms of a black hoodie. Fasten the hinges of the umbrella pieces with black electrical tape, so you can open your wings to get the full bat effect. Add black foam ears, dotted with black feathers and make your unique styling complete!
Transparent Ghosts Are in the House
Drape and pin a layer of cheesecloth over an all-black outfit, followed by a layer of distressed white gauze (the kind you use for decorating windows or doorframes). To make it a bit spookier, paint your face with white face paint and circle your eyes with black eyeshadow.
Easy Farmer Halloween Costume
Most men probably have everything they need to make this costume alive. Just layer a flannel shirt under a pair of overalls and attach a homemade USDA Organic pin to the strap.
Become Cool as a Cucumber
Cut out wavy strips of light green felt, then stick them all over your dark green ensemble. Throw on a baseball cap and shades to really live up to the cool name of this cute outfit.
Mary Poppins and Bert Halloween Costume
It's easier than you think becoming Miss Poppins - pair a dark midi skirt and blazer with a white button-down, then add a red ribbon around your neck. Same goes for your chimney friend - with ash-colored eyeshadow and a broom, they'll become a Bert look-alike in no time!
Skeleton is Always In!
This one is a last-minute idea - cut out sections of a t-shirt to create a ribcage illusion, add some face paint and stick on a paper heart for an especially adorable skeleton. And voila – you are ready to go!
Look Yummy as Spaghetti and Parmesan
Celebrate your love of pasta with this food costume idea. Get a green jersey dress and glue on the parmesan label, then use pom-poms and yarn for a spaghetti sweater. Top with a colander and pasta "hair".
Now is the time to play and get creative. Use this gloomy fall weather to have some fun, enjoy your Halloween and visit Canada online shopping mall directory to get more infos, discounts and ideas for smart shopping!