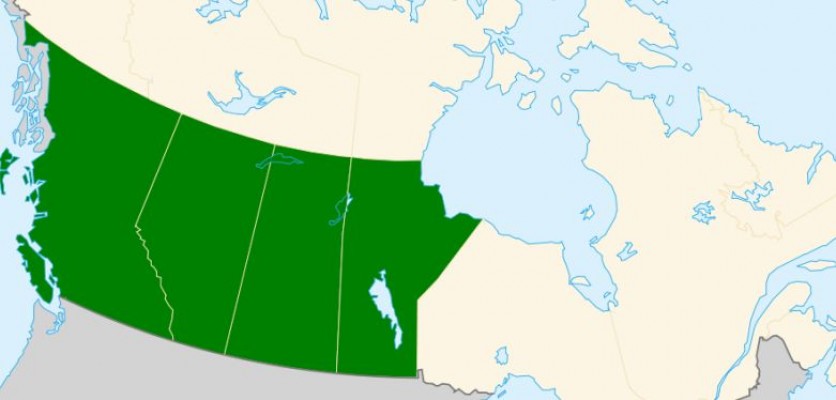 The majority of Canadians still prefer in-house shopping than the online option, numerous studies show. Furthermore, retailers make around 30 per cent of their total annual sale during the holiday season. It all indicates that malls still run the game when it comes to shopping options. Here is the list of must-visit places if you end up in Western Canada ready for some dollars droppin'.
Around 86% of Canadians are looking for something to purchase at any given time!
If they're not actively buying, they're thinking about it and researching: toward the end of last year, 62% of Canadians said they were thinking about future purchases.
For these reasons and many others, we present you the shopping hot spots worth visiting, located all around Western Canada.
WEST EDMONTON MALL
Located in Edmonton, Alberta, this is the largest shopping centre in North America and the biggest mall in Alberta.
West Edmonton Mall covers a gross area of about 490,000 m2. There are over 800 stores and services including nine attractions, two hotels and over 100 dining venues in the complex. It also welcomes buyers with a parking for more than 20,000 vehicles. This mall was founded by two Ghermezian brothers, who emigrated from Iran in 1959. Today, more than 90 000 and 200 000 people visit this shopping centre on a daily bases while it has about 32 million visitors per year. Can you believe that more than 24 000 people work at the property? You will find the top world's brands here – some of the anchors are London Drugs, The Brick, Winners, Hudson's Bay etc.
West Edmonton Mall was the largest indoor shopping centre in the world until 2004 and these are some of the past and current world records of the mall:
World's largest mall (1985-2004)
World's largest indoor amusement park
World's largest indoor roller coaster
World's largest indoor lake
Largest indoor waterpark in the Americas
# Attractions not to miss
Galaxyland (the second largest indoor amusement park in the world), World Waterpark (the second largest indoor waterpark in the world). This park has the largest indoor wave pool in the world. Sea Life Caverns / Sea Lions Rock or Mayfield Toyota Ice Palace are just some of the places where you will make unforgettable memories and leave your kids speechless!
Also, check out - Professor WEM's Adventure Golf (an 18-hole miniature golf course), Movie theatres and Ed's Recreation Centre.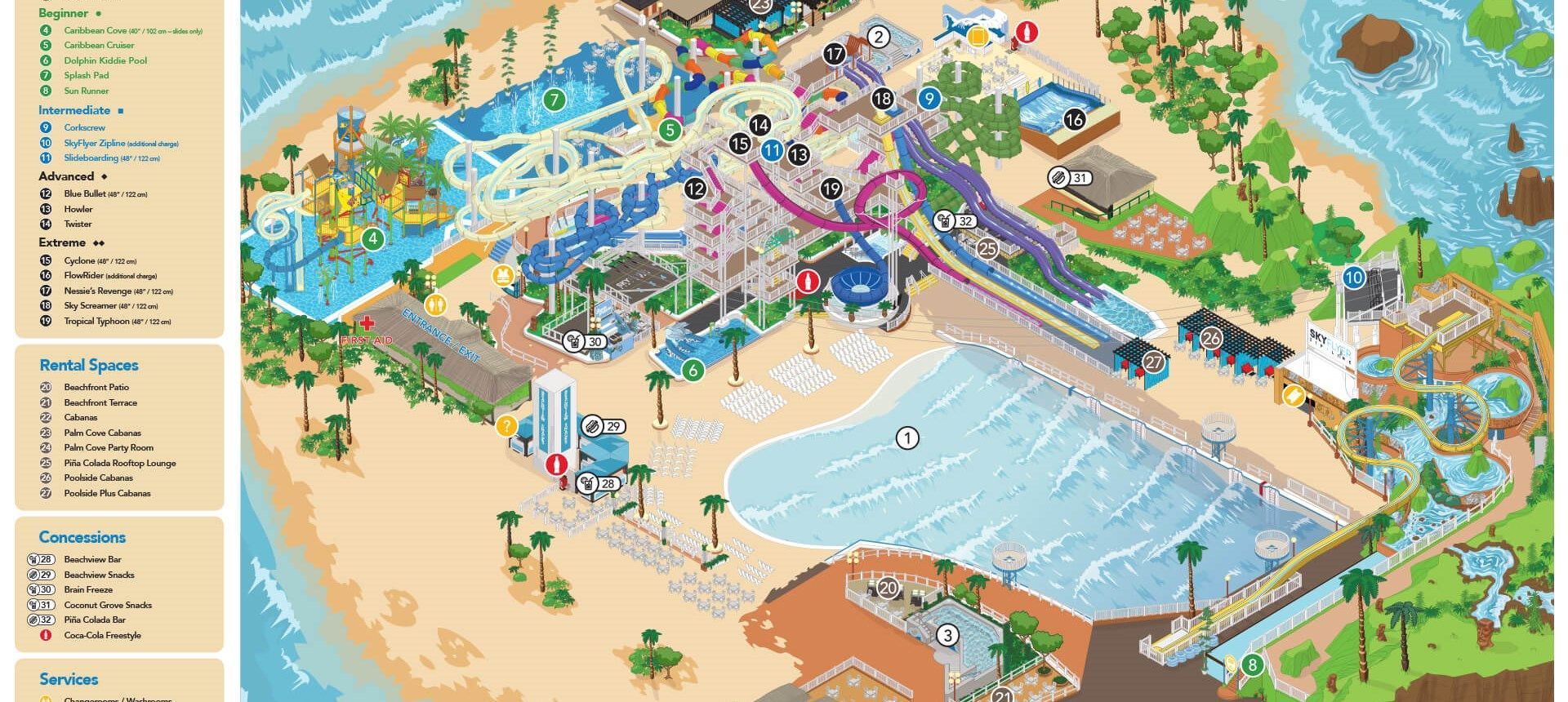 CF CHINOOK CENTRE
High-end mecca, but still many things for regular folks! – it's how frequent visitors describe this mall.
Or - The mall has changed since my last visit & I enjoyed it very much. My grandchildren love this mall, so many high-end shops & Chapters which they love. The food court is very nice now with lots of excellent choices of different kinds of foods. The table set up is much better than before & the staff clean the tables quickly & efficiently as needed; Very pleasant visit indeed.
Chinook Centre (corporately styled as "CF Chinook Centre") covers 1,377,768 square feet (127,998.8 m2) of space and includes three major anchor stores – Nordstrom, Saks Fifth Avenue and Hudson's Bay. It is known as the largest mall in Calgary, Alberta with around 250 stores and restaurants.
The increased number of stores happened as a result of a major redevelopment of two levels that took place back in 2010 when a significant 180,000-square-foot (17,000 m2) expansion had been finalized. The new wing added approximately 60 new retailers. Most of them were completely new to the Calgary market or considered high-end luxury brand stores. This expansion added two levels of underground parking.
So, what is waiting for you once you reach the mall number 1 in Calgary?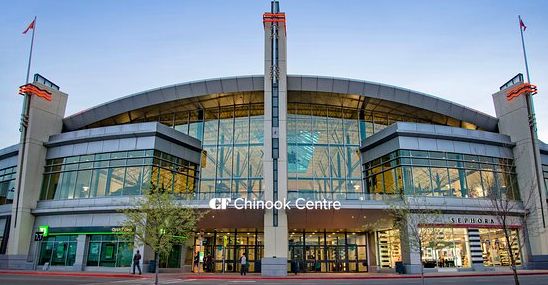 Entertaining options of this shopping centre are impressive and will welcome you with bowling alley, Dining Hall set up for 900 visitors, a professional tower and the 16-screen Theatre Chinook.
For the ones aiming for more budget-friendly options there is a range of mid-priced retailers, while all the higher-end products are located in the luxury wing of the mall anchored by Saks Fifth Avenue. The biggest shopping destination in Calgary provides fashion for the little ones too - junior anchors include Old Navy, Chapters, H&M and Sport Check.
# Metropolis at Metrotown is a King among the BC's malls!
Did you know that BC's largest shopping centre spans three city blocks?
Metropolis at Metrotown holds third place when it comes to the number of visitors. It is British Columbia's biggest shopping centre with more than 400 stores, including boutiques for both men and women, electronics, jewelry, home centre and specialty foods – all in three huge levels. It also hosts shoppers in a 10-screen movie theatre.
In 2005, a major expansion project combined Metrotown and Metropolis into a megamall and added many new stores and Western Canada's largest food court. This is how the two malls became one property by the name of Metropolis at Metrotown.
With brand name stores such as Kate Spade, Uniqlo, MUJI, Sugarfina, Nespresso, Zara, Aritzia, Apple, Coach, Michael Kors, and more there's something for everybody!
When you get tired of walking around, scanning and spending, you can spoil yourself by checking out some of many salons and spas that offer royal pampering services. Movie theatre welcomes everyone age 7-77, while the youngest ones are always invited to try out a unique children's train! Metropolis at Metrotown also provides free parking for those wishing to visit it by car.
This mall is convenient for everyone coming straight from the airport or heading to that direction – it takes 15-20 minutes from the Vancouver International Airport and downtown Vancouver to reach this shopping centre.
Centrally located in Greater Vancouver, Metropolis at Metrotown is connected by the Metrotown Skytrain Station and Bus Station, accessible for travelers to get to from the airport, downtown Vancouver and around the Lower Mainland by transit.
# Pacific Centre (also known as CF Pacific Centre) is the largest mall in Downtown Vancouver with over 100 stores and shops and the 7th busiest mall in Canada with 22.1 million annual visitors as of 2018.
Fashion retailers are the stars at this downtown shopping mall and the huge number of shopping options is one the key reasons this mall ended up on our recommendation list. Anchor stores include big names like Holt Renfrew, Nordstrom, H&M and Harry Rosen, along with many others worth of visiting. This mall was once an unofficial Eaton Centre and it was built between 1971 and 1973. The City of Vancouver approved a 578,000 sq. ft. expansion of this shopping destination including retail premises that will extend to the street on both sides of West Georgia Street, and a direct link connecting the shopping centre with the new Vancouver City Centre SkyTrain station.
Here are some extra reasons on our list that might make you turn your wheel towards this address – First of all Pacific Centre is conveniently located near several hotels, other luxury shops, key tourist attractions and Vancouver's best restaurants. It is also a walking distance to the waterfront views and Vancouver's famous seawall and very near the Vancouver Convention Centre and Canada Place as well as close to Rogers Arena and BC place. It is connected to Canada Line & Expo Line Skytrain for the purposes of easier reach.
Once you get there, you will be pleased to use:
Complimentary wi-fi around the centre
Valet parking through Holt Renfrew and Nordstrom
Complimentary Parcel check at Guest Services
Complimentary stroller & wheelchair rentals
Tesla supercharger station with 22 chargers on P2
We think there are more than enough reasons to put this mall on your next travel map, once you decide to visit this part of Canada – next!
# CF Richmond Centre is the place to go if you are a genuine shopper!
All the things a mall should be – it's how it is named by the latest online reviews!
With over 200 stores and services, Richmond Centre is one of the Lower Mainland's best shopping experiences!
This mall was within walking distance of our hotel so we were happy to have it close by. There are a couple of highly rated restaurants in the mall and the food court seemed to have a great selection! I live in a small town with not much for shopping, so it was great to spend some time in this mall!! – says just one of the happy buyers.
Sears held the south part of the mall end anchor but went out of business on February 28, 2015. The former Sears space, spanning 10,000 square metres over two floors, is not currently occupied by any tenant but is used by mall management.
By number of stores, it is the largest mall in Richmond, with 250 stores and services and the second largest regarding area. It is also the most frequently visited mall in Richmond and the 10th busiest mall in Canada with 17.5 million annual visitors as of 2018.
We are pretty sure you have a lot of thinking and planning to do if you ever decide to shop around Western Canada. Still, if we missed a detail, feel free to check out the best online directory of Canadian shopping malls for more insights!