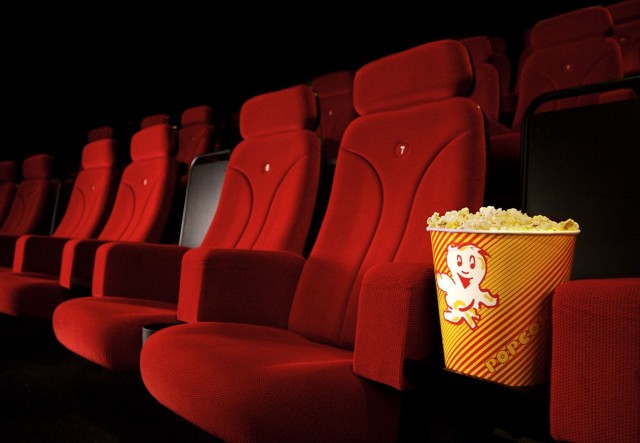 Entertainment areas in the shopping centres have always been a major factor for retaining the visitor and providing an extra source of profit. Mall owners are doing their best to outrun the competitors by offering the cutting edge fun activities that will follow the shopping and that way give people a reason to come back or spend more money. One of these features are movie theatres. Calgary's CF Market Mall is soon getting one, that locals and visitors from abroad will, surely, welcome with thrill.
By spring next year CF Market Mall will have a premium movie theatre!
This cinema will be built by Canada's second largest motion picture and theatre exhibition company, Landmark Cinemas. Today, these guys have 43 cinemas and 302 screens all around Western Canada, Ontario and the Yukon Territory.
According to the Bill Walker, CEO of Landmark Cinemas, new cinema will give the visitors both unforgettable premium movie-watching experience and the chance to visit movie theatre more often.
Within the North American context, the movie theatre business is a mature business. We're not growing in the days of building 24-screen theatres anymore. We're looking at pockets of population where there's a good retail draw and we want to infill with entertainment use. Certainly at Landmark we're keen to sort of adapt our footprint to suit the specific market conditions that we think are there, he said.
There are many interesting developments going on at CF Market Mall lately and opening of this cutting-edge cinema is just one of them.
Market Mall's general manager, Darren Milne, said the shopping centre's customers are eager to have a theatre there. Milne said the theatre deal satisfies the need where the mall is bringing in another tenant knowing shoppers will enjoy it and use it's services constantly.
But theatres also help drive evening traffic and when you drive evening traffic you also have a better opportunity to bring new restaurants to the site. This is all part of a re-imagination that we started for Market Mall a few years ago and these deals have been coming to fruition for a little while, he added.
New cinema will be located in 25,000 square feet of space in the southwest corner of the shopping centre once occupied by Staples. Apart from hi-tech five screens the theatre will also feature: 619 Premium Powered Recliner seats with extended footrest, that will provide every guest with a significant increase in personal space and a relaxing, giant, wall-to-wall screens over 25 feet tall and the latest in digital projection and sound and an expanded concession offering, including traditional cinema fare complemented by additional choices in hot foods.