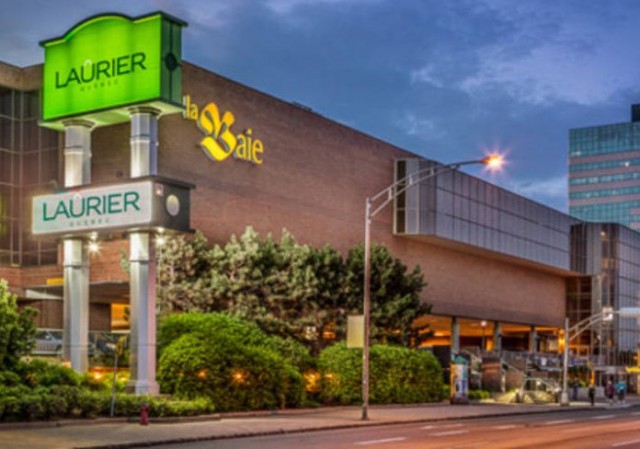 The absolute leader when it comes to shopping places in Eastern Canada is the shopping mall Place Laurier in Quebec.
Diverse fashion of Laurier, counting almost 300 retailers, draws around 11 million visitors each year! List of stores at Place Laurier is impressive! This is the only center to combine 10 anchor stores such as: H&M, Hudson's Bay, Toys"R"Us, Sport Experts, Linen Chest, Renaud-Bray, Old Navy and Best Buy. It is ranked as the first touristic hot spot after Old Quebec and people also love it for hosting the key events in the city.
Laurier Québec, also known as Place Laurier, is one of Canada's biggest shopping malls, holding a record by the largest number of tenants. Apart from numerous retailers it has 35 restaurants and is built on three levels with underground, multilevel and outdoor parking. You can find whatever you imagine here - tenants include jewelry, gift, shoe, book, eyewear, music, toy, electronics, clothing, hardware and pet stores as well as hair and beauty salons.
This shopping centre was the first indoor mall in the province of Quebec. It opened on November 11, 1961, as a two-level mall with 50 stores and an eight-floors office building known as Tour Frontenac.
In 1964, an expansion took place in both parts of Place Laurier. In the western part, a new mall section of three floors was built on Towers' original anchor space. The first floor of this western expansion constituted of the relocated Towers store, a second Dominion supermarket and a Marquis de Montcalm restaurant. The second floor was reserved for a relocated Syndicat, the first level of a new Norman store as well as a branch of the Bank of Montreal. In total, 403,000 square feet was added in this western expansion of three floors. In the eastern side of the mall, Pascal increased its size by 30% . The latter moved in a brand new two-level building of 131,980 square feet and inaugurated its new store on April 14, 1964.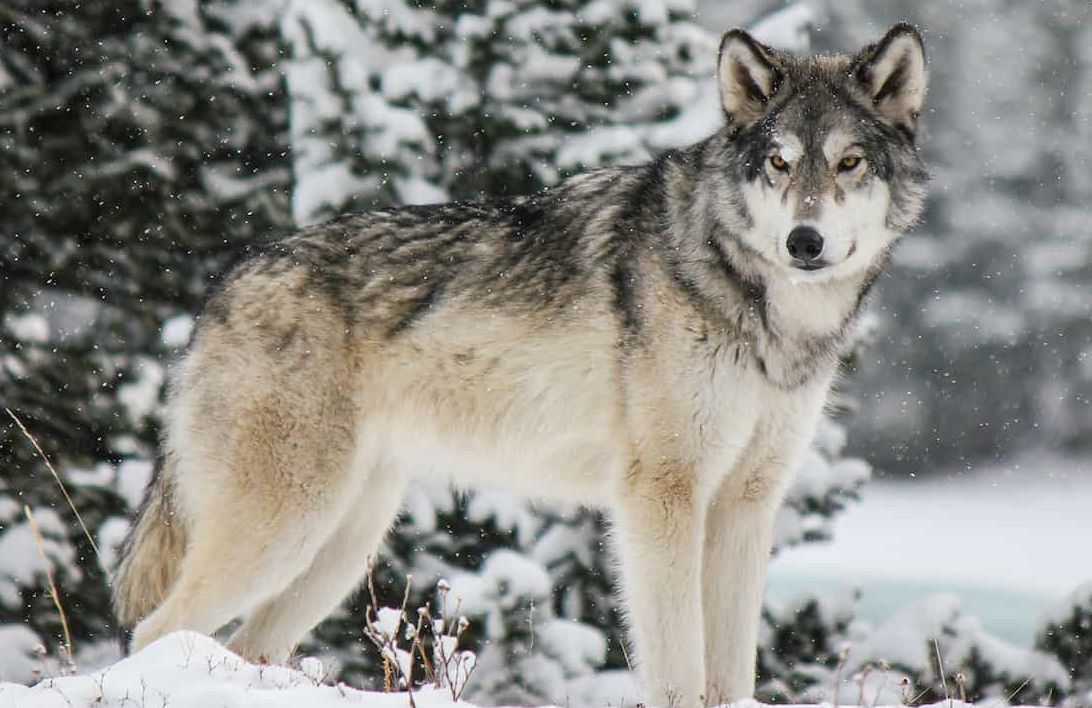 Laurier has undergone numerous redevelopments in the years to come. Following Target's exit from the Canadian market in April 2015, Walmart Canada acquired the lease and opened its new location on October 20, 2016. Marshalls was launched on August 25, 2016 in the space vacated by Future Shop.
Sears closed with the rest of the chain on January 14, 2018, while the plans for this season are for the existing Sports Experts to be relocated in half of Sears's former local to open the largest store in this region.
There is always more to explore
Charming Quebec City has so much to offer – this popular destination full of heritage sites, breathtaking nature and a culture worth of admiring, boasts of great shopping spots that offer adventure to remember. From huge modern malls with worldwide known fashion names to small locally owned shops, Quebec will definitely not let down admirers of shopping sprees.
These are some of the biggest shopping malls in Quebec city.
Les Galeries de la Capitale
The largest and also one of the most visited malls in the whole region, Les Galeries de la Capitale, will welcome you with its exciting mix of shopping, fun and dining experiences. The mall is home to more than 280 big fashion names like H&M, Hudson's Bay, Sephora, L'Occitane, and Simons. It's not all! People love coming back to it for the two stunning facts – this shopping centre has the country's largest screen within the IMAX theatre and will make you spin hard with its 18 rides on a roller coaster in an indoor amusement park.
Place de la Cité
One of the top shopping destination in Québec, this mall attracts visitors with its 150 stores, high-end fashion boutiques and many charming coffee places and restaurants. You will even find a microbrewery there! Its services include everything from clothing and shoes to photography and pet grooming. One of the most interesting attractions is Mont VR which is a virtual reality game store. Fashion names include designer brands like Urban Planet, independent boutiques like Simone Paris and Virage Mode and retailers like Les Pieds sur Terre and Souris Mini.
Place Ste-Foy
This posh fashion epicentre offers a selection of over 135 boutiques and stores. Its practical benefits are the fact it has a huge parking with around 3,000 free parking spots and the fact it's connected to 2 other nearby malls so you can easily walk across to them.
Apart from exclusive lifestyle brands such as Michael Kors and Swarovski, on the fashion list of this mall are also large department stores like Simons and exclusive brand outlets like Birks, Lacoste, Lululemon Athletica and Apple. The food court inside offers several dining options such as Place Tevere, Baton Rouge and Cafe Depot.
Les Galeries Chagnon
Located in Québec City's South Shore, Les Galeries Chagnon includes more than 100 stores of local and international brands spread over two levels. Here you will find fashion retailers, department stores, specialty stores, and boutiques. Walmart, Claire France, Yves Rocher, Les Pieds sur Terre and Sports Experts/Atmosphere are just a few stores you can find here. You will love the large food court too, offering different cuisines and dining styles.
Promenades Beauport
A major shopping mall that will welcome all the buyers heading towards the Eastern Quebec. A mix of 140 stores and offices is spread on two floors, with a selection of well-known brands, such as Dollarama and Aubaineire or when it comes to clothing Marie Claire, San Francisco, etc. There are also several cafes and restaurants if you want to make a short break and numerous sports stores, beauty and hair salons and health services.
There is more to explore so we advise you to check the list of shopping malls in Quebec and be fully informed.
Montreal has some of the best shopping malls in North America and it is considered as one of the world's key fashion hubs for famous designers to show their work. Whichever destination you choose we are 100% sure you will enjoy the full retail experience all under one roof!
Most of the Montreal's malls have 100+ stores including top brands like Old Navy, Rudsak, Star Bucks, The Gap, Guess, Bose, Best Buy etc.
# Place Ville Marie
Galerie Place Ville Marie is mid-size charming mall with 75 boutiques, restaurants and service firms. It is known for hosting special events throughout the year, including its famous fashion shows and other fashion events.
# Centre Rockland
Rockland has become a Montreal's upscale fashion centre and reputed for its contemporary design. Over 170 shops, restaurants and services are found on three floors and include The Bay, Linen Chest, SAQ, Sports Experts, StyleXchange, Laura, Banana Republic, H&M, Zara, Michael Kors and many other well-known brands.
# Les Cours Mont Royal
A prestigious piece of art and architectural wonder, Les Cours Mont Royal, will wow you with its astounding details. You will enjoy each second in this all inclusive shopping mall – apart from your purchase, the details like incredibly high skylight or elegant inlaid terrazzo floors will make you appreciate the overall experience even more.
# Montreal Eaton Centre
Located in the heart of Montreal, in a vibrant downtown spot, this shopping mall represents the largest retail hot spot in the city centre. Last year, Montreal Eaton Centre welcomed the first Time Out market and the first Decathlon in Montreal. Each year, more than 30 million people visit this shopping mall, many of them using a direct access to the McGill Metro Station. Montreal's Eaton has around 125 stores and restaurants and welcomes eager buyers with a wide range of brands. Some are Grevin Montreal, Aldo, Aritzia, GAP, Old Navy, Sephora, Levi's etc.
Getting back to Place Laurier
The conclusion is – there are tons of great places to shop all around Quebec, but this is one of rare ones that has it all. People love it for various reasons, but why don't you check it out for yourself. This is what some of the recent reviews say:
We shopped at several stores at the mall but my favorite was Simons. I love the fact that the store has many departments and sells clothing from low end prices to expensive prices as it carries some upscale and more luxurious designer clothing as well. I found some great deals on my purchases for clothing and home. I return back to the United States and already went onto the Simons website and place an order with multiple things. The prices on the sale items have great deals. I would recommend visiting this mall and Simons if you are in Quebec City.
This is the premier shopping mall in the Quebec area. It is enclosed so bad weather does not matter. In fact, shopping here on a rainy or snowy day is ideal. They have just modernized their food court and have many varieties of food to choose. There are hundreds of stores to shop.
This is a large indoor mall in Quebec City that is three floors of stores and and lots of parking. There is a wide variety of stores here with several upscale stores. There are few stores here that do not appear in English Canada. Imaginaire (an amazing games store) is very unique and Marie Claire (women's clothing) is rare in English Canada. There is a large food court with lots of options. Plan to spend a couple of hours here if you are tired of sightseeing in Quebec!
Find out more about places to shop in Quebec at www.shopping-canada.com.