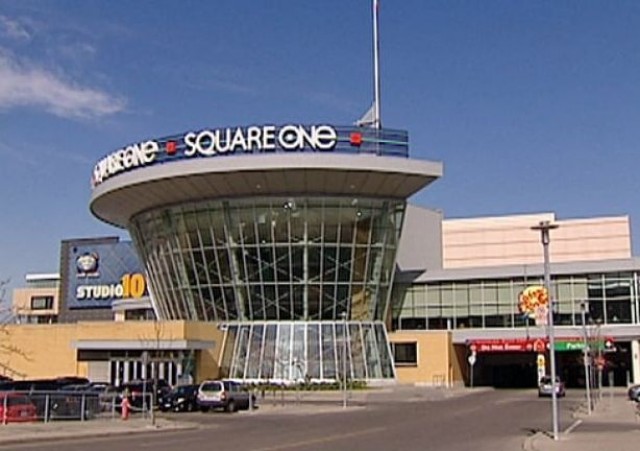 Canada is a place to head to if you crave a premium shopping experience. Not only it's the homeland of some of the world's biggest shopping malls, but it's also a must-visit spot for all those searching for one-of-a-kind adventure featuring unique entertainment options.
The number 1 place for the largest shopping mall in Canada by area goes to stunning West Edmonton Mall in Alberta, followed by Bloor-Yorkville in Ontario with its 552 stores.
Report of a Retail Council of Canada has shown that the country's largest malls are spread out geographically focusing on larger metropolitan areas.
According to the 2017 Canadian Shopping Centre Study conducted by the Retail Council of Canada (RCC) the West Edmonton Mall is 3,200,000 square feet space, while Square One Shopping Centre in Mississauga comes in second spanning 1,904,595.
So, what are the reasons for such a significant growth of shopping centres in Canada and the fact some of the largest shopping malls in the world are located precisely here?
The expansion of large malls increased in the late 20th century due to numerous factors:
More and more tourists decide to visit Canada and spend their earnings on shopping. This fact contributed to the growing number of shopping centres, and not only that – the entertainment sector of the malls keeps being upgraded, so the buyers can spend more time within the mall area.
Enclosed malls are safe and secure – different weather conditions do not affect customers' buying time frame.
Let's not forget there is a thriving population of affluent individuals out there. Their spending capabilities contribute to the boosting shopping malls development, to a great extent.
Square One Shopping Centre, Mississauga
More than 24 million people visit the Square One Shopping Centre every year!
Research has shown none of them spend less than an hour and a half in a shopping experience.
Square One Shopping Centre in Mississauga, Ontario is the second largest enclosed mall in Canada with a retail space of more than 2,200,000 square ft. Once only a mid-level retail outlet, this mall has grown into a highly ranked shopping place in North America, due to serious investments in customer satisfaction, in the last couple of years.
It was opened in 1973 and is owned and managed by Oxford Properties Group.
The largest shopping mall in Ontario is situated right off Highway 403 and Hurontario Street, only half an hour away from downtown Toronto and 15 minutes from Toronto Pearson Airport. The centre is also accessible by public transport from Square Bus Terminal and The City Centre Transit Terminal.
It offers a wide range of brands, it will welcome all the visitors with a movie theater, whoever gets hungry there is a completely revamped food court waiting for them and the mall even has a blood donor clinic!
Michael Kors, Zara, Harry Rosen, MUJI, Hugo Boss, Coach, Brandy Melville, Forever 21 are just some of the big names whose latest collections are there to wow the most passionate shoppers. Square One Shopping Centre also hosts banks such as TD Canada Trust, Scotiabank and Bank of Montreal. There is a Square Farmers Market that runs over the summer. Reconstructed food court, Food Central, welcomes visitors with more than 40 different restaurants. Some of them are: Cultures, Canyon Creek, Alice Fazooli's, Amaya, Big Smoke Burger and Open Kitchens. Owners Oxford Properties spent $84 million on a renovation in 2013 which included the renovation of the mall's common areas, entrances, restrooms, and elevators. New retailers that opened in fall 2013 included Ann Taylor, White House Black Market and Topman/Topshop within Hudson's Bay. Southwest expansion, investment worth of $237 million, was completed in 2016 and has been anchored by world-class luxury retailer Holt Renfrew.
In June 2018, Square One Shopping Centre announced the West Expansion, which took place in the former Target location. The expansion opened between Fall 2018 and Spring 2019 and added several brands like Uniqlo and The Rec Room as well as a 34,000 sq. ft. a local food emporium, that we already mentioned.
Chapters closed in January 2019 and reopened as Indigo in the West Expansion in February 2019.
Upper Canada Mall, GTA
This mall can be named as the best shopping experience north of Toronto and one of the largest shopping malls in Canada.
Upper Canada Mall is a premier shopping destination in the Greater Toronto Area. Located in Newmarket, on the northwest corner of the Davis Drive West and Yonge Street intersection, the mall offers a top-of-the-league collection of retailers.
Owned and operated by Oxford Properties, one of the largest shopping centre development companies in Canada, this mall had several important development phases.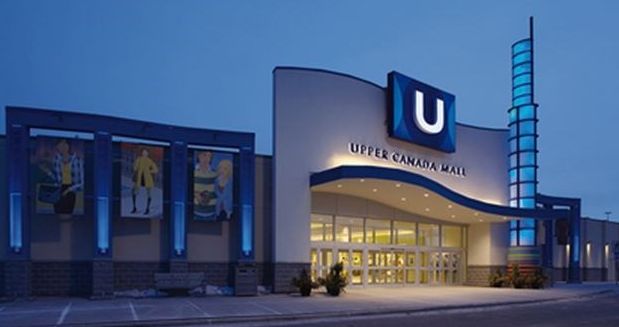 Construction of the Upper Canada Mall began in 1973. It opened in 1974 counting 55 stores, two of which were the anchors Zellers (later to become Target) and Sears. There was also a Dominion Supermarket and the Kmart outparcel, later to be transformed into a Sears Home Store in 1999.
The three important upgrade stages happened in the 90s, in 2008 and a decade later.
An Eaton's department store was added in the early 1990s, which later became a Hudson's Bay location, while original anchor Sears became an Urban Planet location.
Renovation completed in 2008 brought a new 950-seat food court and 25 new fashion retailers adding 148,000 square feet (13 750 m²) to space. During this redevelopment, the mall became home to the largest Toys "R" Us store in Canada. Other brands that were added as a part of expansion are big names such as: Apple Store, Forever 21, Zara, Hollister Co, H&M, Disney Store, Michael Kors, Microsoft Store, HMV, Browns, Victoria's Secret, etc.
In September 2018, the mall opened Market & Co, an area with restaurants and food stores, after renovating and converting the space that was previously home to the Zellers and Target stores.
If you ask any of the visitors what they like the most about this shopping centre, the answer will probably have to do with either food, brands or handy features all around the space. Online reviews show people enjoy the new food court very much (go for a famous booster juice or chicken & the fish specialties) the fact the space has very practical elevators and mechanical stairs and very kind and informed staff, ready to help.
There are also numerous mobile phone hot spots for re-charging all around the mall area.
Upper Canada Mall today is presented as a perfect place for young families to bond, hang around and shop and as a shopping epicentre that has "what you want" for fashion, home, family and more! It has been recently named one of the "family friendliest malls in the GTA", as well.
Malls in Niagara Falls
Don't think the power of nature can make the most eager shoppers forget they "need" a souvenir or two after enjoying the day in the area of Niagara Falls. This Canadian corner is a great place to shop too, only if you know what to focus on and where to find the best malls in Niagara Falls.
So, check these out:
# Mount Carmel Centre
Mount Carmel Centre offers more than 43 branded stores. This shopping spot is located in Niagara Falls, Ontario - 3930 Montrose Rd. Buyers describe it as a small convenient shopping centre that has pretty much all you need: retail area, restaurants, grocery shops, full service Canadian tire, furniture store and a pharmacy. In case of an emergency, there is also a Clinic and a Dentist Ambulance.
# Canada One Outlets
They offer more than 25 brand name stores. Canada One Outlets is located in Niagara Falls, Ontario - 7500 Lundy's Lane and is owned and operated by Primaris real estate agency.
It is one of the smaller malls in Niagara Falls, a type of an outdoor outlet. All the brands are located on the same floor. The parking place is situated in the middle of retailers which gives an easy and practical entrance to the mall.
This shopping centre will welcome its visitors with more than 40 stores of the top fashion brands. The list is long and some of them are: Couture Parfums, Danier Leather, Guess, Accessories, La Vie en Rose, Laura, Phantom, Tanjay'n Alia, Tootsies Factory Shoe Market & Urban Planet/Urban Kids, Coach, Tommy Hilfiger, Escada, Guess, Coach Men's Outlet, Roots, Nike, Reebok, Rockport, Jones New York, Stokes, Rocky, Mountain Chocolate, Samsonite, The Body Shop and more.
# Outlet Collection at Niagara
A key activity in Niagara Falls is not searching for malls but the legend says all people come for sightseeing but end up staying for the shopping.
Outlet Collection at Niagara is the largest open-air outlet shopping centre in Canada with 520,000 square feet. What makes this place so unique is its design and properties. Eight sections of the mall are connected in the shape of a racetrack, followed by open-air walking paths that are partially covered. Children can enjoy a Play Area, just outside of the Guest Service building, while the Event Area is there to host the Farmer's Market and community gathering place. The hot spot for amazing eating adventures, known as The Eatery can be found at the sound end of the venue. Some of the favorite amenities of the visitors are: auto aid, free internet, lost & found service, bottle warming, tourism information, strollers, emergency taxi assistance, wheelchairs, gift cards, etc.
This is one of the rare malls in Niagara Falls that offers more than 100 outlet brands, including: Coach, Fossil, Lacoste Outlet, The North Face and Marshalls, Bench Factory Store, J. Crew Factory, Tommy Hilfiger Outlet and other hard to ignore names. The shopping centre also provides a sheltered pick-up/drop off area and space motorcoach parking.
Cool, right?
Don't miss out some of the best winter deals that are out there to catch 24/7. Be updated and follow sales and coupons worth grabbing in time!
Check these out and Happy shopping!