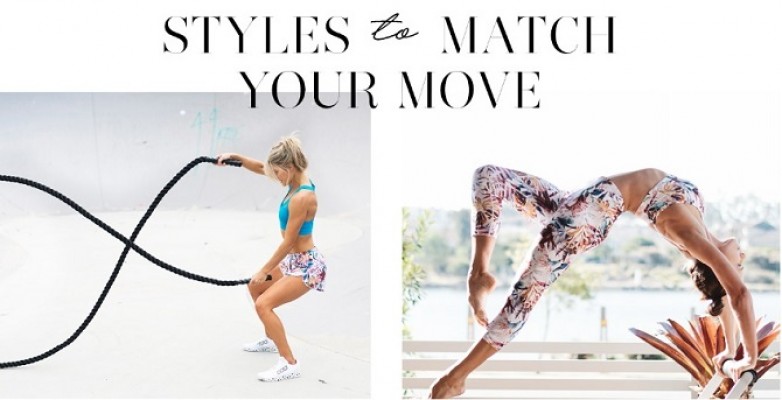 Australian activewear brand Lorna Jane now has two stores where you will be able to buy premium sport gear - new store at CF Shops of Don Mills since this summer and a brand new popup at Yorkdale Shopping Centre, until the end of December.
Don Mills mall was the first permanent spot for the brand - having in mind it's recent renovation and several new condominium developments surrounding the complex, the mall was perfect location for the brand to enter Canadian market.
It seemed to be a good entry level location for us to test the brand, says Georgina Jobbagy, brand manager for Toronto.
The 1,300-square-foot popup store at Yorkdale, which opened on December 1st, will give a true insight to the management of the brand regarding the sales, as the store will be exposed to many Toronto-area shoppers during the bustling holiday season.
The space of the store has simple yet very colourful design. Jobbagy says the products will be more visible and will stand out in a modern and minimalistic environment.
It's very fashion-forward and very colourful, as opposed to the greys and blacks of the typical activewear clothing, adds Jobbagy.
What people will, probably, love the most about the brand is the fact Lorna Jane will offer different items and collections each month, not just seasonally. Between 60 and 80 new styles will be released each month, which will provide new fashion styles to all the customers and new limited edition pieces, as well.
All the products of the brand are made of specific fabrics – they provide benefits such as breathability, moisture wicking, shrink and fade-resistance, anti-pill, durability and even increased blood circulation.
One of the things that make this brand a bit different than others is the fact they make items suitable for any sport activity. As you check out the store you will see for yourself that they have it all – from high impact sports gear to everyday activity items.
The move of the brand management to open the popup at Yorkdale is a way for the brand to test it's success with Canadian buyers at the shopping hotspot. As thousands of people will be exposed to Lorna Jane who have never heard about the brand before, it will clearly show whether the test was a good idea or not. It will also help in final decisions regarding the brand's further expansion and it's directions.
If the popup is successful, the brand is likely to explore other permanent locations within shopping malls in Ontario. If sales fail to meet expectations, however, the brand will likely concentrate its growth plans on boutiques within open-air shopping plazas, concludes Jobbagy.