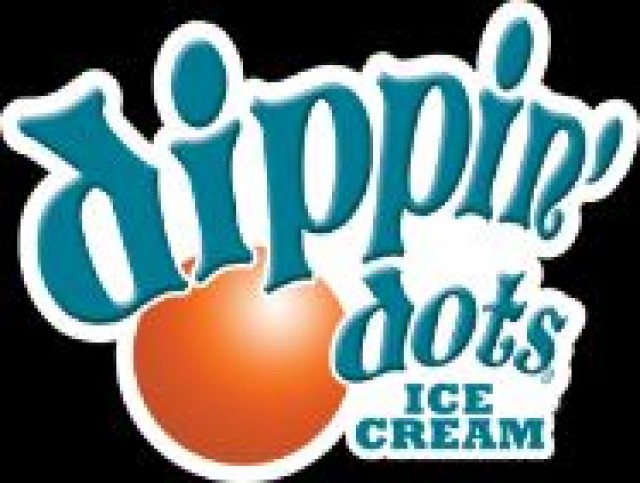 Little frozen balls of joy have stolen the hearts of ice-cream lovers all over the globe from the very first moment they were invented.
And it's not only the looks that set them apart – it is the futuristic way of production too. Everything about this delicacy is unique.
Dippin' Dots is an ice-cream invented by Curt Jones in 1988 in New Grand Chain, Illinois, in his parents' garage. Using the cryogenic freezing process, this was the first company to invent a treat like this.
Having in mind the product requires storage at temperatures below −40 °C, you will not be able to find it in most grocery stores, as most cannot meet such extreme cooling requirements. Dippin' Dots are sold in individual servings at franchised outlets – and thanks to Universe, Canada is one of the locations.
Technology of the Future
These tiny frozen yummy dots are the most perfect product of a science.
If you ever wondered how they make them, here is the secret – combination of numerous natural ingredients is frozen into the shape of tiny beads in the process called cryogenic freezing. It takes less than one second to freeze a single dot at the temperature 320 degrees below freezing. The Dippin' Dots are then placed into the large freezer at the factory and stored at 40 degrees below zero.
Troubles in the Freezing Heaven – a Brief History
In 1992, Dippin' Dots received a patent for its ice-cream making process, and in 1996 sued its main competitor, Mini Melts, for infringement. However, in 2007, the U.S. Patent and Trademark Office ruled against Dippin' Dots calling their process of creating the ice-cream "obvious" rather than proprietary and ruled the patent invalid.
In November 2011, the company filed for Chapter 11 bankruptcy protection, after failing to reach an agreement with their lender, Regions Bank.
A year later, U.S. Bankruptcy Court approved the purchase of the company by Scott Fischer and his father Mark Fischer. They had co-founded Chaparral Energy in Oklahoma City, Oklahoma. They retained company founder Curt Jones as CEO planning to expand from 1,600 sales locations to 2,000 locations. The production and headquarters stayed in Paducah, with 165 people working as full-time employees.
In mid-2014, the company purchased gourmet popcorn franchisor Doc Popcorn, counting about 100 stores. On February 10, 2015, the company announced they would co-brand stores with both products.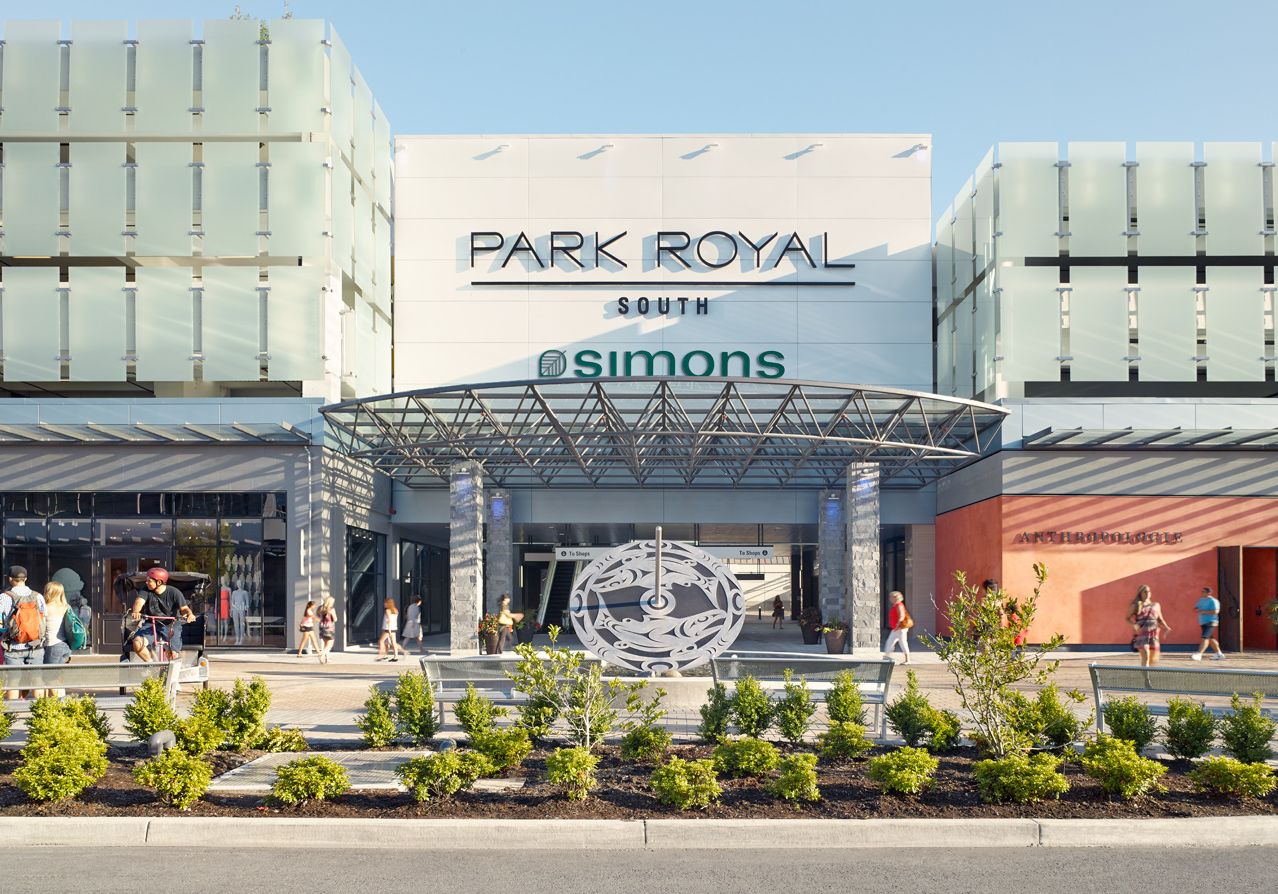 Fun Facts
The Dippin' Dots freezer holds 12.5 billion dots at 40 degrees below zero.
Dippin' Dots is sold overseas in nine different countries, with Japan being the first!
There are 2,000 Dippin' Dots in a 5oz cup.
Dippin' Dots was founded by a microbiologist - in 1988, Curt Jones was working in a Lexington, KY lab developing a flash freezing process using liquid nitrogen. Then one day, he decided to use his scientific creativity and knowledge to make homemade ice-cream. This is how the Dots were born!
The most popular flavor is Cookies 'n Cream.
The temperature of cryogenic freezing is 320 below zero.
They make a coffee flavor from pure espresso called Forty Below Joe.
In 2014, Dippin' Dots set a world record - the five-person team managed to make 473 cups of Dippin' Dots in 3 minutes!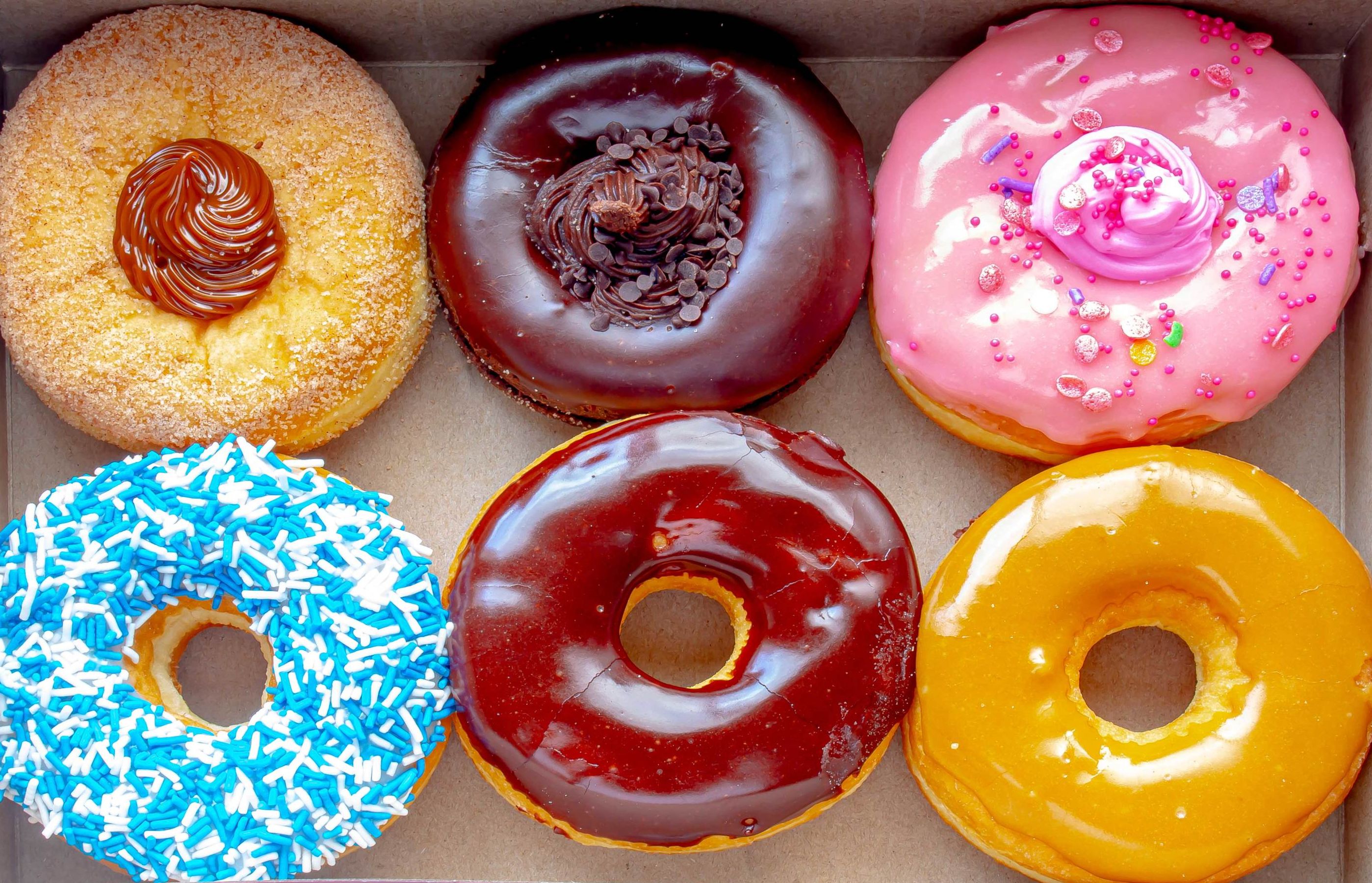 There are so many irresistible flavors of Dippin' Dots, that choosing a favorite one can be a nightmare. In order to help you solve this sweet problem the company invented a test to help you find out which one is your favorite one! There's a quiz that will show what flavor best suits your personality, after you answer the questions. However, do not be surprised when you figure out the questions are not age-related. Some of them may sound something like: What would you do if you saw your crush at the mall with someone else?
Let us know if the quiz actually works!
In order to help you discover Dipping Dots today, we composed a list of Top 5 recipes you can try out at home. They are very easy to make, you will have a lot of fun while playing around with the ingredients, but most of all – the reward will be so delish you'd want to make this a daily routine!
Sunny Berry Slush
They like to call this one a sip of sunshine! It's a cool combination of Redberry Sherbet and orange juice. Read on to learn how to give some joy to your taste buds!
Place Sunny D, Redberry Sherbet Dipping Dots and ice cubes in a blender and put the cover on.
Blend on high until you reach the smooth texture, up to 45 seconds.
Pour into your favorite glass.
Enjoy!
Snowball Punch
This cool blue treat will seduce you with the first sip! Blue Raspberry Ice and Vanilla Dipping Dots are mixed with your favorite lemon lime soda for a delicious and colorful drink.
Take your blender and put 1 cup lemon lime soda, 2 cups Blue Raspberry Ice Dipping Dots, and 1 cup Vanilla Dipping Dots inside.
Blend until smooth, and pour into a tall glass.
Add remaining 1 cup lemon lime soda to glass.
Using a spoon, stir gently to blend.
Sip & enjoy!
Cheesecake in a Jar
Who doesn't like cheesecake? And now imagine tiny cheesecakes, topped with Dipping Dots! They're adorable and can be completely customizable - just add your favorite flavor of Dipping Dots on top of the cheesecake and voila! You have a delicious dessert! Let's see how to make one out of many variations of this sweet!
Place crushed graham crackers in the bottom of a bit bigger wide jar.
Spoon one and a half cups no bake cheesecake filling on the top of each cracker.
Add 1 cup of your favorite Dipping Dots flavor on the top of the cheesecake or ½ cup of your two favorite flavors if you like!
Top with whipped cream and a tiny cherry!
Enjoy with joy!
Caramel Apple Pizza
Just imagine a soft sugar cookie topped with crispy apple slices, juicy caramel sauce and Vanilla Dipping Dots! Sounds like heaven – so don't imagine, try making it! Here's how:
Put one sugar cookie on a plate.
Add one full spoon of marshmallow creme on top of the cookie.
Arrange apple slices on top of the marshmallow creme.
Sprinkle Vanilla Dipping Dots all over apple slices and ice-cream.
Put caramel sauce on top of the Vanilla Dipping Dots.
Dig in!
Love Potion #9
They call it fun soda float combining two classic flavors - Cherry and Vanilla. Since it does taste good as it looks take a bit of time to make this at home! You won't regret.
Place ½ cup of Vanilla Dipping Dots in a cup.
In order not to fizz, carefully and slowly pour Cherry 7Up over the Dipping Dots.
Stir gently with the licorice straw.
Enjoy your Love Potion!
Don't miss out in 2020!
Dipping Dots are introducing New Cold Brew Latte!
It is perfect for kids, teens and adults alike. This beverage combines the rich flavor of a full-bodied coffee, tamed down by the creamy taste of a latte. Cold Brew Latte does not contain any caffeine, yet gives the perfect note of a coffee flavor kick. The new, limited-time flavor is available to customers at participating Dipping Dots mall kiosk and shopping center locations. Check if there's one in your city!
Dipping Dots in Vaughan Mills
In Canada, you can find this brand in Rocky View, Calgary and the Dippin' Dots & Spudnikss store in the Vaughan Mills shopping centre.
Vaughan Mills is a regional outlet mall located in Ontario. Known as one of the largest enclosed shopping centres in Canada it counts as the largest shopping mall in York Region too, with almost 120,000 m2 of retail space. The complex has over 200 retail stores, restaurants, and entertainment outlets. The mall opened on November 4, 2004 and was the first regional enclosed shopping complex to be opened in the Greater Toronto Area since the Erin Mills Town Centre in 1990. Less than two months after the opening, more than two-million visitors had visited this shopping spot! Today, on average, around 13.5 million people come here to shop and have fun!
In January 2013, plans were announced to add 150,000 square feet and 50 new stores to the mall, which opened in late 2014. In 2018, Japanese retailer Uniqlo announced an expansion to open four new locations in several Canadian malls, including that of Vaughan Mills, which opened on September 28, 2018, in the former HR2 location.
If you liked our story about the magic of Dipping Dots, you can head to the first floor of Vaughan Mills where you will find their store and tons of yummy flavors to experiment with!
This brand keeps conquering the hearts of all people 7-77 years old for 32 years now! Go and check out what is that they are doing that keeps visitors of all ages come back to them!
For more useful infos on where and how to shop in Canada check out the latest flyers and deals at Shopping-Canada.com.