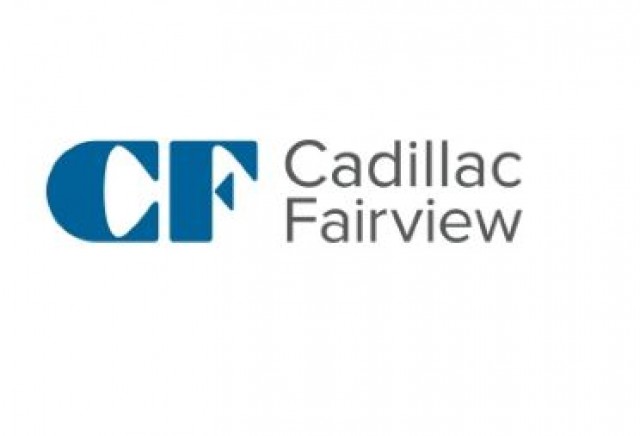 Great shopping, delicious food and fun for the whole family around the clock 365 days in a year is what will welcome you in one of the most popular malls in the Toronto area – a lively Fairview Mall!
This mall is one of the best in the city. If you are visiting Toronto and confident to come outside of the downtown area, this mall will not disappoint your shopping experience. Great selection of stores including Forever 21 and many other popular brands. The food court has an excellent variety of food choices – says one of the many regular visitors of this shopping centre.
Opened in 1970, Fairview Mall is one of the largest shopping malls in Canada located in Toronto, Ontario spanning over the 80,000 m2 (860,000 sq. ft) space. It is located several kilometres north-east of downtown, at the northeast corner of Don Mills Road and Sheppard Avenue East.
Two-level shopping hot spot welcomes visitors with all sorts of retail options. It, also, has a multiplex cinema, a food court and several restaurants connected to the mall. Free customized services are especially interesting – they change throughout the year but some of it includes a personal style program that offers clients individual image consultations or personal shopping sessions.
There are more than 180 Fairview Mall stores with the top worldwide known brands, specialty shops and kiosks.
# Meeting the needs of passionate shoppers!
From 1987 to 1989, the Cadillac Fairview Corporation and previous co-owner Markborough Properties Ltd spent CAD$90M to enable Fairview Mall's first major expansion. Renovations at that time included a glass-tiered ceiling, making sure the interior of the space gets more natural light.
In the 1990s, a major section of the shopping centre's parking lot was redeveloped into a large bus terminal as part of the TTC's Don Mills subway station.
In late 2008, Fairview Mall went through a three-phase full renovation and redevelopment project which had started in July 2006. As a result of it, all entrances to the mall were updated to incorporate hands-free technology and the common areas inside the centre were transformed with larger open spaces and wood finishes. Elevators constructed for the third-floor offices were added for the first time, too.
The food court was moved to the lower level under a 60-foot (18 m) high skylight near The Bay and Shoppers Drug Mart together with LCBO Store were expanded.
By the end of 2009, the facade along Sheppard Avenue received a complete facelift and the retail part got a boost with new brands such as Bath & Body Works, Forever 21, Sephora, Hollister Co. and Zara.
During that time, work on Fairview Mall's new "dining experience" area was undertaken as well.
As a part of the liquidation of Sears Canadian operations, the Sears store was closed by the end of 2017.
Cadillac Fairview (CF) and TD Greystone Asset Management (TD Greystone) are at the moment in the mission of major revitalization of CF Fairview Mall!
They are transforming this shopping centre to meet the needs of the growing community of passionate buyers by investing around $80-million dedicated to transforming 230,000 square feet of the existing department store and other retail space. As part of this revitalization, CF Fairview Mall will be introducing exciting new brands to the property, whilst creating a new set of restaurants and improving pedestrian access to the nearby Don Mills subway station. Construction is expected to end by 2023.
Future development plans may include residential, hotel and office use along the periphery of the property.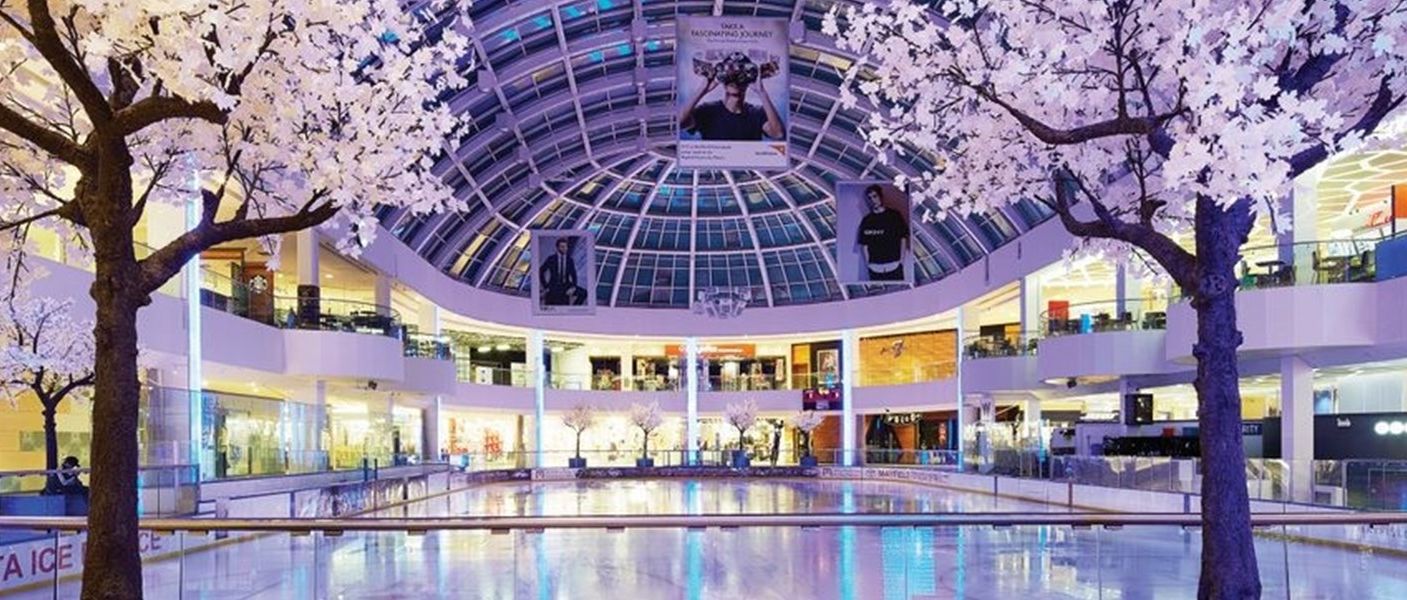 # What people love (and it's not clothing only)
The place is lively! The food court is great with a variety of food selection for a quick lunch and dinner or food to bring home to the hungry wife. :-) – says one of the thrilled shoppers.
A lot of things to shop for all ages, clean space and enough parking spots, the fact the mall is fairly big and overall a pleasant place to walk around – this is what people love about this shopping centre. It's got a pretty wide range of stores from clothing to convenience to cellphones and almost everything in between.
If you ask for personal or online recommendations you will, sooner or later, hear positive comments on renovated Birks, fantastic Purdy's chocolate and great service at Michel's Baguette! There's also a rumor Sephora has extremely attentive associates. Go and check it out!
Apart from obviously good shopping waiting for the folks at the Fairview Mall stores, there is a huge buzz about their food hot spots – the two most recommended are the place where they make the most perfect Cinnabon and a Real Fruit Bubble Tea store!
Cinnapacks store makes the world-famous Cinnabon Rolls people are addicted to! This place is one of the best-reviewed eating spots in the mall. They bake the rolls all day long in different ways with different toppings. If you want it well done – it's DONE! Extra icing? No problem at all – coming up! They also make take-home boxes that are value-priced & come in 4 pack sizes: 4 ct / 6 ct Classic Roll & 9 ct / 15 ct Minibon packs.
Another buzz is all about the so famous Bubble Tea!
Originally from Taiwan, bubble tea, aka boba, milk tea or pearl milk tea, is made with a milk tea base and tapioca dessert as a topping inside the drink. It is fun, filling and delicious. Modern day bubble tea varies from many different flavors, styles, toppings and ingredients shared all over the world.
Real Fruit Bubble Tea born as a brand in Toronto and growing rapidly in the Greater Toronto Area (GTA), specializes in handcrafted drinks and fresh teas that are brewed from loose leaf and espresso tea machines. Their fruit drinks are strictly made with real fruits processed on-site and each drink is customizable with a selection of toppings.
# Precious time with Santa
Starting November 16th until Tuesday, December 24th this year, families and their youngest ones will be able to enjoy the magical time with Santa in the Fairview Mall. This holiday adventure will be more fun than ever because every visitor will be able to pick the type of experience with Santa! Families are kindly invited to select the experience that best suits them with a note that it is necessary to pre-book the date and time that fits their schedule.
One of the experiences we recommend is "A Storytime With Santa".
By gathering around for storytime children will enjoy the time with Santa reading them a special holiday book, "A Magical Canadian Christmas". After storytime, the Elves will invite each child individually for a visit and photo with Santa. Each child will receive 3 professional digital photos, a copy of the keepsake Holiday book, "A Magical Canadian Christmas" by Canadian author, Jackie Burns and a surprise email from Santa on Christmas Eve!
In case you decide to pre-purchase your ticket you will receive a reminder email 48-hours in advance of your booking. This lovely meeting lasts for half an hour and the price is $17 plus HST.
This is not the only way to enjoy time with Santa - there is more! Pick the experience you like the most and have a great time!
# Deals not to miss!
As the end of the year is getting closer and The Black Friday offers are all over the place – it's a good idea doing your mini-research before you head to the shopping crime spot.
The extra curious ones can also browse Shopping Canada, the home to the best online list of brands and stores in Canada.
So, what's in for those heading to the Fairview Mall to make the most of the holiday offers?
La Vie en Rose, boutique lingerie, swimwear, sleepwear, and loungewear brand has unique promo offers valid until December 8th, 2019. Known for sexy and comfortable specialty apparel, bras, and panties they do their best to spice things up with their collections, just before the New Year knocks on the door.
The same date, the other brand – LA DOLCE VITA brand invites the shoppers to grab some good deals until December 8th. They are known as cool lifestyle clothes for men and women.
Journeys, the name known for its teen surf and skate clothes, shoes, and accessories will have some hot prices until December 1st. It's ideal for all the buyers interested in children's skate clothes, in particular. The offer is 30% off and more on selected styles. If you are not lazy and wish to get more of your deal, they encourage people to sign up for emails from their brand to get $5 off any purchase of $25 and more!
Recognized worldwide known brand Dr. Martens 1460 8 Eye Boots should be on your list too if you like this kind of fashion. Their offer is valid until December 1st. Why head to their section in Fairview Mall? As you may know, every single piece of their footwear is made of smooth leather featuring cushioned slip-resistant sole. They are durable, comfortable and most of all – not all the styles are available in all the stores, so hurry up to check out what's out there!
Upscale fashion lovers should get ready for the Marciano Black Friday Promotion – 30% off the entire store! Promo is valid November 28 – December 2nd, 2019.
The rest of the holiday events and deals we leave for you to discover.
Fairview is a true fun hub so there will be more interesting things going on until the last day of 2019.
And there are many more offers to come – check out the latest flyers and coupons and shop like a pro!