Are you planning to buy new shoes? Do you want to buy them with discount? Globo Shoes Canada is having a special sale during these days, so you should take an advantage of this sale and go shopping
Holiday Sale is available at Globo Shoes Canada from now until Sunday, December 17, 2017.
You can save 50% off Cougar styles.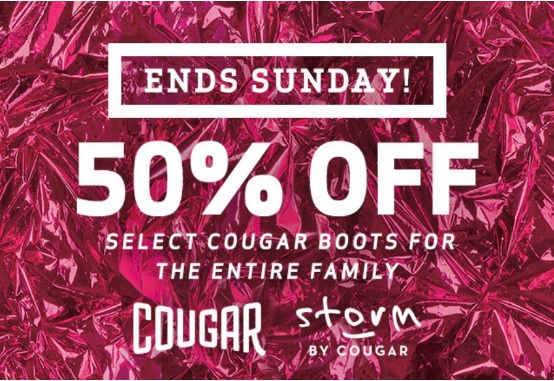 Or, save up to 40% off winter boots!
GLOBO Shoes Canada is offering a free shipping on online orders of $65 or more. Or, if you want to pick up your new shoes at your nearest Globo Shoes Canada store you can just select the location you would like your order to be shipped to during the checkout.
Official source of the infomation is Globo Shoes Canada.
Offer is valid until December 17, 2017.
More information about this special sale available online or at Globo Shoes Canada store near me.