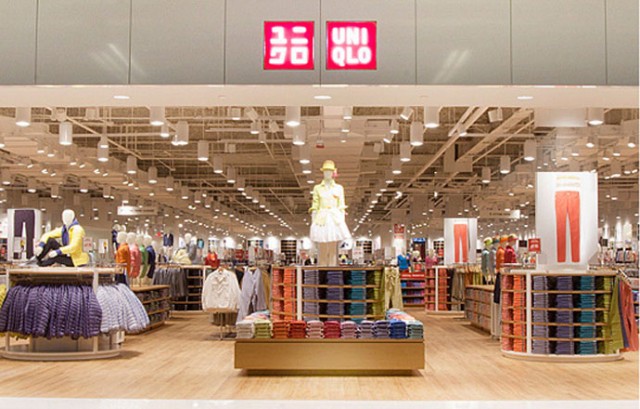 Source: Uniqlo
CF Richmond Centre will welcome brand new UNIQLO store in Canada, this spring and another one is coming even before - Japanese fashion retailer is working hard to ensure opening the door to another location of the same brand at Guildford Town Centre on March 9th this year.
The launch of two additional UNIQLO stores in British Columbia is very exciting for us, said Yasuhiro Hayashi, Chief Operating Officer of UNIQLO Canada. The Guildford Town Centre store will be located at second-level of the mall at the corner and will occupy 12,800 square feet of the space.
On the other hand, the CF Richmond Centre store will become the smallest UNIQLO in Canada once it starts working this spring. This store is planned to be not more than 8,010 square feet big. It will be located on the first floor of the Richmond mall, occupying a retail space that, until recently, belonged to US fashion brand Express.
We opened our first store in the Greater Vancouver Area last fall and we received great demand from customers for more stores. This newest expansion demonstrates our commitment to bring LifeWear to more Canadians on the West Coast, said Hayashi CCO of UNIQLO Canada. He also stated that the management of the company is more than happy for the warm Canadian welcome and feedback, adding they can not wait to show the future customers all the features of their new stores and collections and the benefits of the products they make.
According to the business plan for 2018, it seems that UNIQLO will have more than bright future at Canadian retail market. Let's not forget that, in 2016, founder and CEO Tadashi Yanai told Globe & Mail that UNIQLO could eventually operate as many as 100 stores in Canada. They are, surely, keeping the promise by keeping up with customers' demands and expanding the business network all over the country.
#UNIQLO Fun Facts
Name of the company comes from the words Unique Clothing, which throws back to the company's original name Unique Clothing Warehouse.
UNIQLO distributes recycled clothing to refugee camps around the world.
UNIQLO issues a scholarship to 10 Japanese graduate students every year, which covers the full cost of attending the Fashion Institute of Technology, Parsons The New School For Design, or the Stanford Graduate School of Business.
UNIQLO made the uniforms for Japan's Olympic team in 1998, 2002, and 2004.
Company's owner, Tadashi Yanai, is the richest person in Japan, with a net worth of more than $18 billion.
UNIQLO's HeatTech fabric is made from threads that are one-tenth the width of a human hair.
UNIQLO has the highest percentage of disabled employees.