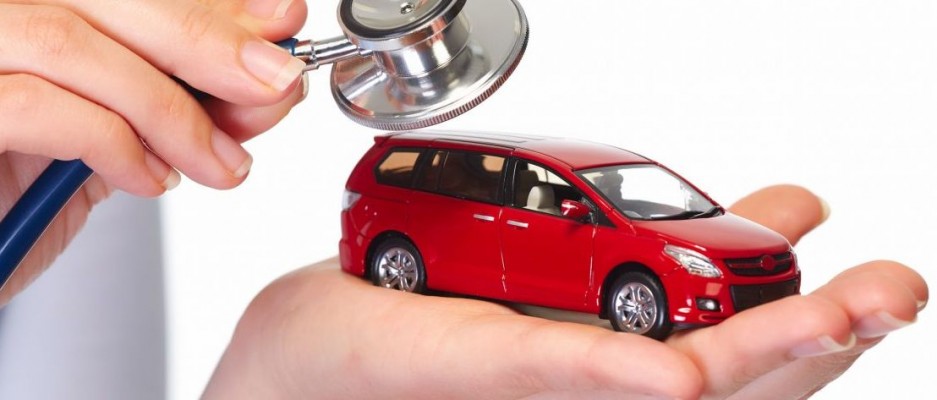 A proper gear up of your vehicle can save you hundreds or even thousands of dollars. How? Smart drivers invest in minor things - the proper fluids, new brakes and wipers, and by doing so, prevent breakdowns or car accidents. If your winter car preparation can forestall any of these troubles, every penny you spend before the winter season will make it worthwhile.
We'll introduce you to some of the best places around Canada where you can fully get your car tuned up before the heavy snow and wind hit the roads.
Canadian Automobile Association – CAA
This is federation of eight regional not-for-profit automobile Clubs with over 100 offices located across the country. One of the largest consumer-based organizations in Canada was founded in 1913 and since then has had a key goal to provide peace of mind to over 6 million drivers. The constituent clubs will provide you with the best roadside assistance, auto touring and leisure travel services, as well as insurance services within their territories.
Save with CAA by searching through the best deals and loyalty programs in order to travel relaxed and with confidence with your vehicle prepared for the cold season. A reason more to do so is information found in a recent poll by CAA that states a majority of Canadians (59 percent) are reporting an increase in dangerous driving while COVID-19 restrictions have been in place.
Princess Auto – 48 destinations that won't fail you
Canadian retail chain will welcome you with everything from industrial and garage products to hydraulics and surplus items.
Princess Auto is a family-owned, Canadian company with more than 3000 team members serving drivers through 48 stores from coast to coast and via online store and a National Call Centre. The business was founded in Winnipeg, Manitoba in 1942, by Harvey Tallman, who bought the auto wrecking business and expanded into war surplus, then later, tools and equipment.
Harvey began by selling auto parts to customers who came into his small outlet on Princess Street in Winnipeg, Manitoba. By the 1950's, he was buying parts in the United States, and cars all over Western Canada. Most of the products were War Surplus – using these items the first Princess Auto Catalogue was created.
In the 2000s the company introduced an E-Commerce store, allowing customers to connect with Princess Auto in a brand new way. While becoming more successful the company also became more responsible – they started giving back to the community through the support of trades education. By the end of this decade, Princess Auto had 32 physical stores locations.
Ownership of the entire business, including 48 stores across the country, has officially been passed on to Bob's sons Matt and Marc in the 2010s. Fast and innovative customer service came along the way with the company's advancements - E-commerce growth, a new distribution network, and new inventory management systems.
Check out Princess Auto locations across Canada and get ready for safe winter season.
Canadian Tire
Canadian Tire Corporation Limited is a Canadian retail company which operates in the automotive, hardware, sports, leisure and housewares sectors. Did you know that staggering 80% of population shops at Canadian Tire every year?
Also:
One out of every five household has Canadian Tire credit cards.
More that 90 % of Canadian population lives within 15 minutes of Canadian Tire stores.
Two out of three Canadian men read their flyers every week.
This September, Canadian Tire Jumpstart Charities (Jumpstart) announced an $8 million sport relief fund to help sport and recreation organizations continue to deliver programming in 2020 and beyond.
Canadian Tire Jumpstart has helped give more than 700,000 Canadian kids the chance to play.
Canadian Tire Gas+ is one of Canada's largest independent gasoline retailers, pumping more than 1 billion litres of gasoline each year across over 295 locations.
There were 40,000 cars on Canada's roads when the Billes brothers first bought the Hamilton Tire & Garage Ltd. Today, there are over 13.5 million cars.
It's more than obvious you won't regret if you choose this automotive retailer to get your car ready for the upcoming below zero temperatures. Check out Canadian Tire store locations and flyers and hit the road with no fear!
Mr. Lube – at your service for 44 years
Mr. Lube is the largest quick oil chain in Canada owned by Clifford Giese, controlling shareholder of the brand.
Clifford Giese and his father Arnold realized there had to be a faster, more convenient way to get an oil change than having to make an appointment with a garage or dealership. In 1976, they opened the first Mr. Lube location in Edmonton and by 1984 they initiated a franchise program – this is how the era of a major expansion began. Mr. Lube has since become one of Canada's largest quick lube brands serving drivers on approximately 170 locations in all provinces except Prince Edward Island.
Do a smart search so you can beat the harsh winter conditions - save at your local Mr. Lube.
Winterize as a boss!
Winter car troubles range from frozen windows and getting stuck in snowbanks to driving in hostile conditions like ice-cold rain or on black slippery roads. The best prevention from serious damage and danger during the winter is making sure the essentials are in working order.
Follow the checklist below to make sure all the key areas are covered and checked by your local mechanic and as a reminder which parts to tune up at the closest automotive retailer.
Engine
Have your mechanic perform a pre-winter diagnostic check on your engine. It is a smart investment that will ensure the normal functioning of your car. Service like this will detect any possible faulty spark plugs, pressure leaks, wiring issues, or other engine concerns that could be problematic down the road.
Let's break a myth - Do you really need to let your engine run for a bit before driving?
So many drivers do this during the winter believing that it's good to let your car "warm up" before a drive. However, today's newer vehicles don't really require engines to warm up, but you can let the vehicle inactive for 30 seconds before you drive away. You can also let the car idle for 3 to 4 minutes to get a little bit of warmth inside the vehicle – simply for the sake of comfort.
Tires
When winter comes along – winter tires should be there to. But, when is the perfect time to put them? The best time to install your winter tires is typically when the temperature is below 7C and before the first snowfall. Mid-October is the perfect timing if you wish to avoid the crowds. Still, up until early November is still a good time to install your winter tires. The traction of your car will be better if you replace all four tires and don't forget to check your tire pressure regularly throughout the winter. Remember - whenever the temperature decreases by 5⁰ C, your tire pressure will lower down one pound.
Car batteries
Cold weather puts an additional pressure and stress on car batteries and this is one of the main reasons why they tend to die. The reason is that motors are often being forced to do more work due to motor oil thickened by the temperature. Test your car's battery and make sure there is no corrosion on the terminals. Let a local mechanic inspect it and replace these parts if needed.
Brakes
When your brakes are uneven in many cases it can be fatal. Your mechanic should check them to make sure they are equalized and not pulling to one side.
Cooling System
Flush your cooling system every few years with an effective chemical cleaner and fill with new anti-freeze. During the winter season, your mechanic should also check the system's belts, hoses, containers, pressure caps and thermostat.
Exhaust System
Carbon monoxide leaks are even more troublesome in the winter when you keep your car windows closed. Have your muffler and tail pipes checked any for issues.
Heaters, Defrosters and Wipers
When the weather is bad, one of the very important factors in driving is having a clear overview of the roads and traffic. Have your mechanic inspect your wipers, windshield, defrosters and heaters for proper functioning. A good idea would be to buy winter wiper blades and cold-weather washer fluid.
Oil and filters
You don't want to start a winter season like an amateur with dirty oil and filters. Get an oil change and replace any worn filters including oil, air, fuel and transmission.
REMINDER – EQUIPMENT LIST
These are the items you should always have in your car:
Blanket
Candles/lighter/matches
Emergency snacks
Insulated winter boots
Hat and warm clothes
Wire traction mat or bag of sand
Inflated spare tire
Wheel wrench and jack
Flashlight and flares
Battery jumper cables
Snow brush and windshield scraper
Lightweight shovel
Large box of facial tissues
First aid kit
Small heating cans
We hope we gave you some useful tips and inspired you not to wait the last-minute call to prepare your vehicle for the winter. Visit Shopping Canada and get your car tune up in time with the right equipment at the best price!