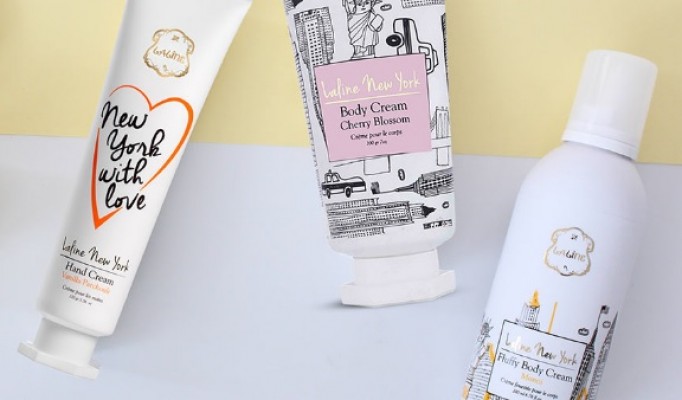 Source: laline.com
In June this year Toronto's CF Sherway Gardens will welcome International Bath/Body/Lifestyle retailer Laline.
Our new stores in Canada will be in Laline's unique design concept that offers a complete pampering experience. From our white and dreamy store design to our unique products with a variety of fragrances, textures and ingredients, the Canadian consumers are in for a new and exciting experience, as said in the official statement of the company.
Counting more than 100 stores in Israel and many more worldwide, the brand was founded in 1999 by Revital Levi and Merav Cohen, starting it's journey at Tel Aviv.
The 750 square foot boutique will be located in the mall's new Nordstrom Wing and it will be the first out of many more to be open in the future, all over Canada. Laline says they will tailor some of their collections to the local Canadian market, apart from their well known series of products based on favourite fragrances. According to the company, Laline forms the collection of products based on it's favourite and most exciting fragrances. Variety of products, made for women, men, babies and teens, in each of the series range from bath products to perfumes. They are famous for their unique gift packages as well, so future shoppers won't have to worry where to buy the most perfect birthday present.
Products of Laline include items for the body, bath products, skin peeling, perfumes, makeup, nail polish, body and facial products, aromatic ambiance products for the home as well as various lifestyle products and accessories. The company has 21 locations internationally, most of them operating in Japan and the United States.
# About Laline
Established by two Israeli cousins in 1999, Laline has been perfecting Israeli cosmetics for more than a decade adding a wonderful brand of body care to the Judaica market. The original scents and essential oils of Laline products are derived from Provence, while the production of Laline cosmetics is done in Israel.
While the company became famous for their wide selection of Israeli cosmetics, aromatic bath and body products is what makes the brand unique and well known.
All Laline products contain mineral salts from the Dead Sea, are fully created in Israel, and are packaged and labeled in recyclable material as the brand supports cruelty-free production.
Laline makes cosmetics for men, women, children, and babies and their body care is created with one important goal in mind – sending Israeli cosmetics from their home to yours.