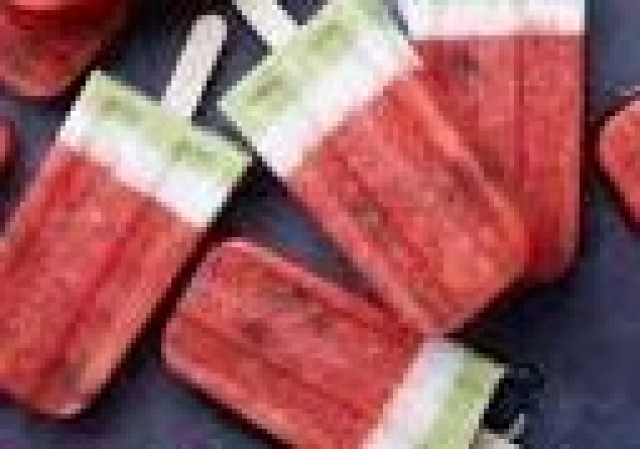 Is there a better thing than refreshing your hot summer afternoon with a creamy bubbly milkshake or your favorite ice-cream? What about a light burger with some interesting toppings?
Most of us get more active during the summer so indulging traits like this is just fine – and it gets even more fun if you explore and play around with different tastes!
Just look at Chatime. The largest bubble tea brand in Canada keeps winning over millions of fans with wildly innovative products that are made fresh to order.
Chatime is a Taiwanese global franchise teahouse chain from Zhubei. It operates 2500+ outlets in 38 countries. In 2006, it opened its first store outside of Taiwan in California, United States and it has since expanded to China, Malaysia, Canada, Bangladesh, Indonesia, Philippines, Cambodia, Thailand, United States, Australia, New Zealand, India, United Arab Emirates, Japan, Mongolia, Mauritius and South Korea, among others now.
These are must-trys you have to experience:
#1 – Thai Milk Tea – strongly brewed black tea with spices finished with condensed milk and evaporated.
#2 – Golden Lily Milk Tea – try the taste that will leave you speechless with this Alishan JinShuyan Tea with naturally creamy texture enrichened with floral notes. You can have it with fresh milk, oat milk or their signature milk.
#3 – Their jellies will make your day even if it's boiling hot. Try their QQ MANGO ( a tropical paradise of sweet and fruity mango topped with pearls and coconut jelly).
If you want to lose yourself completely in the Kingdom of super treats search for the Dairy Queen store near you.
#DID YOU KNOW?
Their specific soft-serve formula was first developed in 1938 by John Fremont "J.F." "Grandpa" McCullough and his son Alex. They convinced friend and loyal customer Sherb Noble to offer the product in his ice cream store in Illinois. On the first day of sales, Noble dished out more than 1,600 servings of the new dessert within two hours. Noble and the McCulloughs went on to open the first Dairy Queen store in 1940. While this Dairy Queen has not been in operation since the 1950s, the building still stands at 501 N Chicago Street as a city-designated landmark.
The first store in Canada opened in 1953 in Melville, Saskatchewan.
During the 1950s and 1960s. in the US this brand and its products have often come to be referenced as a symbol of life in small-town America.
The mini revolution of DQ:
2010 – Mini Blizzard Treats are introduced.
2015 – The DQ system celebrates its 75th Fanniversary.
2018 – DQ mobile app launches.
2019 – First DQ restaurant with the Next Gen design opens.
2020 - The Non-Dairy Dilly Bar debuts.
Top Summer Food We Deserve to Enjoy
Hamburgers & Hot Dogs
Here are some of the practical and handy tips on how to prepare these traits at home.
Try light and reduced-fat hot dogs, including chicken and turkey dogs. They taste best hot off the grill.
If you grill burgers at home, use one-half lean beef and one-half ground turkey. Add a little applesauce or egg white for extra juiciness. Fun toppings -- lemon or orange zest, black pepper, salsa, BBQ sauce, pineapple. A slice of a summer tomato and some fresh-from-the-garden lettuce tops off the taste.
Frozen veggie burgers on whole-wheat buns are another good option. Try grilling them, and toast the bun, too. Lots of fixings boost the enjoyment factor.
Grill skinless chicken breasts and lots of veggies -- onions, bell peppers, carrots, squash, eggplant. These taste great with a little olive oil brushed on. Serve them cut up into small pieces or with some melted cheese on toasted French bread.
All That Ice Cream
Did you know that premium ice creams have about 15 grams or more fat per 1/2 cup serving?
Awesome news here: Many well-known brands – many brands are making super-creamy "light" and "slow-churned" ice creams that cut lots of fat and calories. Read labels carefully. Plain flavors like chocolate and vanilla have about 100 calories per half-cup, while other flavors are 120 to 130 calories - even 250 calories per serving.
Make your own frozen fruit pops. Buy molds and sticks at a crafts store. Pour in your favorite fruit juice (with fruit chunks, if you want), and freeze. It's an easy yummy treat for a hot summer afternoon.
Frozen yogurt
Have you ever thought about frozen yogurt pie? Crunch up graham crackers (or buy a graham cracker pie shell), spoon frozen yogurt into it, top with fresh strawberries or raspberries, then freeze.
Fruit and yogurt parfait, topped with granola, is another easy dessert. Or, spoon frozen yogurt between two low-fat cookies. You could also make a smoothie, using fresh blueberries, grapes and strawberries.
Popcorns!
A recent study showed that people who eat popcorn regularly get about 22% more fiber in their diet, compared to people who don't consume it.
Air-popping popcorn is the healthiest option. Try making your own microwave popcorn: Place 3 tablespoons of kernels in a brown bag, roll it up, and pop in the microwave. Then spray with butter and add Parmesan cheese or salt. That's about 80 calories. Put limits on how much your kids eat. Instead of putting it in a huge bowl, put a reasonable amount in a small bowl. Make that their serving.
Delicious Home-Made Recipes for Summer Traits
Pineapple RumChata Shortcakes
Ingredients
1-1/2 cups all-purpose flour
1/4 cup sugar
1 teaspoon baking powder
1/2 teaspoon salt
1/4 teaspoon baking soda
1/3 cup cold butter
1 large egg, room temperature
3/4 cup sour cream3 tablespoons RumChata liqueur
Topping
1-1/2 cups fresh pineapple, cut into 1/2-inch pieces
3 tablespoons sugar, divided
1 to 2 tablespoons RumChata liqueur
1 teaspoon grated lime zest
1/2 cup heavy whipping cream
1 medium lime, thinly sliced, optional
Whisk flour, sugar, baking powder, salt and baking soda in a large bowl. Cut in butter until mixture resembles coarse crumbs. In another bowl, whisk egg, sour cream and RumChata. Add to flour mixture; stir just until moistened.
Next - spoon mixture into 6 greased half-pint jars. Center lids on jars and screw on bands until fingertip tight. Place jars in a 6- or 7-qt. oval slow cooker. Add enough hot water to reach halfway up the jars, about 5 cups. Cook, covered, on high 1/2 to 2 hours or until a toothpick inserted in center of shortcake comes out clean.
Meanwhile, combine pineapple, 2 tablespoons sugar, RumChata and lime zest. Refrigerate, covered, at least 1 hour. Remove jars from slow cooker to wire racks to cool completely. In a large bowl, beat cream until it begins to thicken, then add remaining 1 tablespoon sugar; beat until soft peaks form.
Top shortcakes with pineapple mixture, whipped cream and some lime slices.
Creamy Layered Blueberry Ice Pops
These marvelous ice pops can also be made with blackberries or raspberries. You can also add the rosemary sprig and lemon zest.
Ingredients
1/3 cup agave nectar
1/4 cup water
1 fresh rosemary sprig
1 lemon zest strip (2 inch)
1 tablespoon lemon juice
2 cups fresh or frozen blueberries
2 tablespoons sugar
2-1/4 cups frozen whipped topping, thawed
10 freezer pop molds or 10 paper cups (3 ounces each) and wooden pop sticks
For lemon syrup, place first 4 ingredients in a small saucepan; bring to a boil, stirring occasionally. Remove from heat; let stand, covered for 10 minutes. Remove rosemary and lemon zest. Stir in lemon juice; cool completely.
Place blueberries and sugar in another saucepan; cook and stir over medium heat until berries pop, 5-7 minutes. Cool completely.
Add whipped topping to the lemon syrup, whisking to blend. Transfer half the mixture to a pastry bag. Pipe into molds then layer with blueberries. Pipe the remaining whipped topping mixture over top. Close molds with holders. If using paper cups, top with foil and insert sticks through foil.
Freeze until firm, about 4 hours. To serve, dip pop molds briefly in warm water before removing. Enjoy!
And if all this is not enough or you just wish to go ahead and try out another incredible brand in the Cosmos of Ice-Creams then choose Sweet Jesus ice-cream! This Toronto born and globally produced treat has enchanted people so much many used to react with these exact words after trying the flavors the brand offers. Each ice-cream is hand crafted, chef inspired and made in their test kitchen as a result of love for experimentation.
Did we get you hungry? Excellent! Don't wait too much and head to Canada shopping mall directory to find out which malls around you hide some of the best summer treat brands. Maybe you grab David's Tea promo for iced tea or another good deal, you never know.
However – consume responsibly. Don't forget health comes first so make smart choices. Each of the treats we mention has a more healthy option – go for it! And don't quit your summer activities. There's no better feeling than rewarding yourself with your favorite yummy pleasure after a good workout. Happy summer!