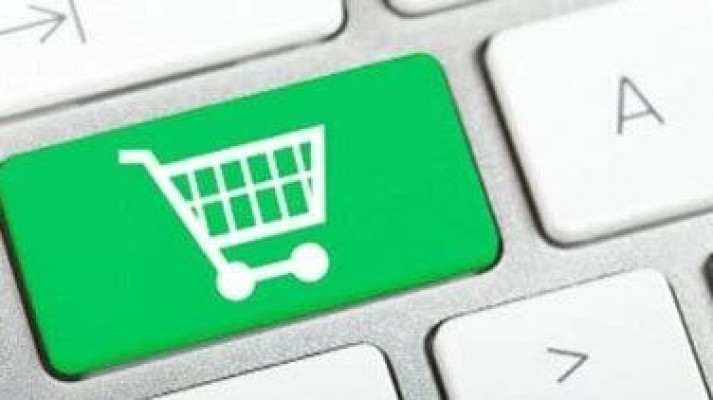 Did you know that during 2021, more than 2.14 billion people worldwide used internet to buy online?
It is, also, estimated that in 2023, e-Commerce retail purchases are expected to rise from 14.1 percent to 22 percent.
Online shopping has many perks. Today, we will name just some of the reasons to continue this rising trend, which may inspire you to go fully online in 2022.
No hasty shopping - You went out to buy a shampoo but you ended up buying a bag full of things you didn't plan. Sounds familiar? Often, when we buy in-store, we tend to spend a lot more than planned and end up buying items that aren't exactly what we wanted. Online, there's no inventory to dictate what you buy and you can get exactly what you want and need without spending extra.
Easy price comparisons – It's so much easier to research products online than inside the physical store. The key factor that makes in-store purchase experience less interactive is the lack of resources to see multiple price options and product reviews – exactly what you can find online with just few clicks. Whatever the product is that you are searching for, you can easily find comparisons for all the options on the market with links to the best prices. Internet gives us the option to dig into firsthand experience and ratings for most retailers.
Better deals – No parking. No gas. No taxes. Just some of the things on the savings check list when you shop online. Many cheap deals are available online, because products come to you direct from the manufacturer or seller without middlemen. Also, don't forget that many online sites offer discount coupons. You can save on tax as well, since online shops are only required to collect a sales tax if they have a physical location in your state. How awesome is that?
Convenience – One of the best feelings in the world is pressing "click" in the middle of the night buying those snickers on sale that you've been waiting for months like crazy! Wearing PJs. No lines to wait in. No cashiers. You can shop around the clock from the comfort of your living room. You can also be rewarded for green shopping – if you buy things that save paper or eliminate the need for any kind of physical material at all. This helps the environment and you get the bonus points!
Variety of choices – When you buy online the world is yours! You can shop from brands located in other parts of the state, country, or world instead of being limited to local retailers. It's also less likely you will ever have issues to find the specific style, size or color, which is not the case with in-store shopping experience. Some online shops even accept orders for out-of-stock items and ship when they come in.
Sending gifts is easy and quick – No matter where your dear ones are, you can easily send them the packages you purchased online. All the packaging and shipping is done for you and oftentimes, brands will wrap it all up for you!
Zero crowds - If you get light anxiety attack in long crowded lines waiting to pay, then you should seriously consider switching fully to online shopping. During weekends, holidays or festivals tons of people in the stores and malls can be such a headache. These unpleasant feelings can, also, make us feel rushed or hurried so we can often forget buying all we need. Don't forget the hustle about the parking place - all of these issues can be avoided when you shop online.
Pressure is off – Very often shopping assistants can be pushy in giving us tips or suggestions on what to buy and we end up purchasing things that were not in our list. This kind of pressure is gone where you shop alone and online and there's no danger of falling for the sales tactics.
You can buy useful damaged or used items at low prices - The vast online marketplace gives you access to listings of old items at rock bottom prices. Also, it's the best place for buying antiques, too.
Privacy matters - Online shops are the best option for discreet purchases. Think of things like adult toys, sexy lingerie and so on. Many people avoid going to shops like this because they are afraid of judgement or are simply too shy. With online shopping you can buy specific items with no embarrassment or weird looks around.
Additional benefit of shopping online is the fact the whole process saves you precious time, returns are very easy and relatively quick, you are shopping from the comfort of your own home and you get an electronic record of the receipt of your purchase, which makes record-keeping much easier.
When we talk about the benefits of online shopping, most people have clothes shopping in their mind. However, one of the most thriving markets in the last 2 years has been online grocery shopping. Some of the best places to save time and purchase your food and cosmetics are No Frills and Costco.
Here are some interesting facts about these two brands.
When it all started, in order to reduce costs as much as possible, No Frills customers were required to pack their own groceries and bring their own shopping bags or pay three cents for each bag they'd use. The prototype No Frills store had only four checkout counters and operated on a "low labor" principle of minimal staffing. Product displays were purely functional with items left in their cardboard boxes with the front cut away. The original store did not offer fresh meat since refrigeration units had been removed to reduce expenses. Instead of the 8,000 items normally carried by the average supermarket, only 500 were available, usually represented by one brand and in only one size. Cashiers underwent three weeks of training and they had to memorize all prices in the store.
In spite of the limited product selection and minimal customer service, the first No Frills store, which advertised "the lowest overall food prices in Toronto", was successful from the very first day. On the opening day there were so many people waiting to get in, the store could not handle it.
Today, No Frills stores are much more like conventional supermarkets but continue to promote deep discount prices. While the original No Frills outlets stocked only the most basic products, today's stores offer a wide array of items and brands that include Loblaw's own private or 'control label' products. Also, it is very easy to order groceries online at No Frills.
The range of services has also expanded with some outlets that offer fresh meat and fish counters, as well as premium offerings. Today, you can also buy frozen food, which was not the case in the past due to the cost of refrigeration. Take your time to explore deals for No Frills and enjoy the benefits of smart and easy shopping!
Costco Fun Facts
Before you start checking out the list of local Costco stores, we invite you to enjoy reading more about some fun stuff about this famous brand.
The aisles aren't labeled so you can freely explore
Costco stores usually house about 4,000 products in an open layout. So, why the heck don't they mark their aisles? Answer is easy – to make you buy more. Costco doesn't label its aisles for the same reason it places popular items at the back: As customers search the store to find what they came for, they see a bunch of other items on the way and end up putting them in the basket.
One of the bestsellers is…toilet paper!
Statistics show that one of the most popular products of Costco is toilet paper! The chain sells more than insane 1 billion rolls each year. This equals the value of around $400 million, which is 0.3% of total revenue.
Despite the fact it's a budget-friendly brand, Costco has many high-end products, including diamonds. One of the most popular products of this kind was a unique diamond worth more than $658,000!
Costco doesn't spend money on advertising
Costco doesn't advertise (although it does send coupons to existing members), which helps keep spending low and profits high. Even without selling a thing, Costco can count on membership fees as a revenue stream and has no problem attracting enough new and returning members.
We hope we gave you enough materials to consider going fully online when it comes to shopping in 2022. A year to come is very unpredictable so it's always good finding new ways to save not only money, but time as well. And there's no better way to do this than to avoid crowds and waiting and be fully informed when it comes to online shopping deals.
Start with some good seasonal clothing deals by checking out flyers for Mark's Work Warehouse, then explore directory of Canadian shopping centers to make the best online shopping check list for the next few months!