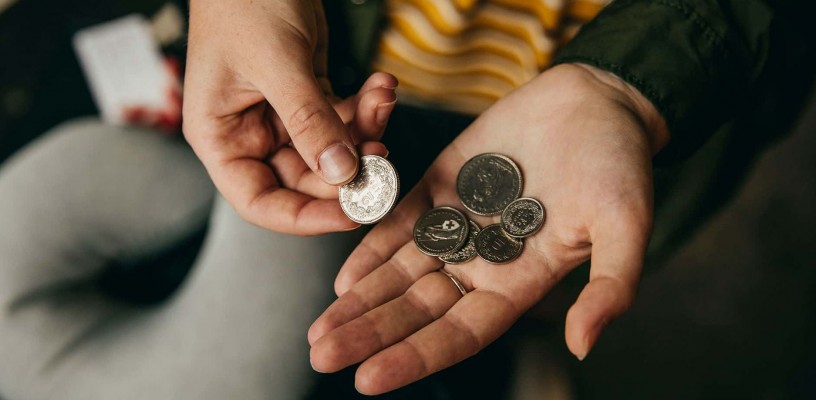 After opulent Christmas spending, your credit score dropped lower than January temperatures in Nunavut. If you made a New Year's resolution to save money on shopping trips, January is the perfect month to start. The holidays are over, and retailers offer huge discounts, mainly on seasonal goods. With the right plan, you could save considerably. Here's what you can do.
Plan Your Budget: Set a Financial Limit and Control Your Spending
The first rule of saving: plan your spending. Do you know that most people tend to spend more during window shopping, spontaneous shopping sprees and impulsive purchases online? With a strict plan, you won´t let your emotions ruin your budget.
Set a monthly spending limit. Leave extra cash aside for unexpected expenses (like a broken dishwasher or emergencies). To have everything under control, track all expenses – you can write them down in a notebook you carry around, fill them in an excel table, or use one of the many spending apps on your phone. Some banking apps also offer good budgeting functions. Check the balance regularly!
Be Smart with Discounts and Offers
Many retailers offer deals, discounted goods or good bargains. Use them to your advantage: vendors use pricing as a powerful trick to make you buy more. We will explain how to avoid them. First, always compare prices. Look at other stores and their offers.
Be careful with the anchoring effect: "discounted from 100 CAD", or "80% off" may show an unrealistic or short-term price anchor that creates an illusion of a great bargain. The same applies to limited offers: by implying scarcity, they trick you into buying instantly, without considering other options.
Bulk offers trick you into buying large amounts. But do you really need that much toilet paper? For some durable items, you will clutter your house. The food will go bad, and the five identical T-shirts (for the price of 3!) will stay sitting in your closet and eventually be used for dusting.
Our ultimate advice: buy what you really need, compare prices and shop consciously. Don't get stuck with one brand just because of the loyalty card.
Plan Your Visit to the Mall
Do you like browsing through the malls? It's a fun way of spending a rainy afternoon, but you can find yourself shopping impulsively. If you want to change your spending trip into a saving experience, plan before you go. Find shopping centres near you and pick the one that offers the best discounts. Before hitting the mall, write a list of things you want to buy. Prepare discounts, coupons and offers. If you want to shop like a pro, plan your walk through the mall by pinpointing the shops you want to visit. You will minimize the temptation of spontaneous buys you might regret as soon as you step out of the shop.
Don't go to the mall too often – organize two or three substantial shopping trips per year. You can plan a family getaway with a day of discount shopping included. For instance, when going on a ski trip in Alberta, try visiting West Edmonton Mall – one of the largest malls in the world with a hotel and vast entertainment possibilities.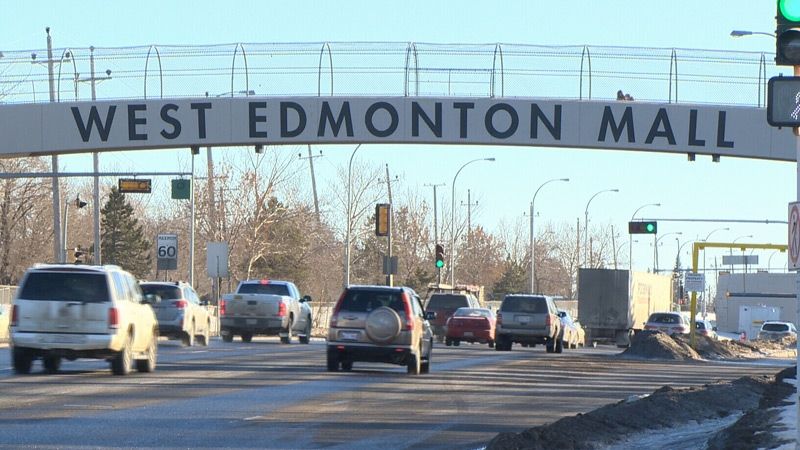 Use the Store Credit Cards Wisely
Using a credit card gives you safety, rewards, and convenience – but if used recklessly, the usual 16% APR will hit you hard. Especially if you have a wallet full of cards, you might lose track of your spending. Most retail chains, mainly clothing stores, often lure you into getting their store credit card. Before agreeing to another one, check the discounts it really offers, the APR (which is usually much higher, about 27%) and terms of use. Don't make yourself shop at a particular brand just because you have their store card: always check other offers.
How to avoid falling into credit card debt? Set your monthly spending limit – spending alerts from your banking app can help you stay on track. Try to pay your debt instantly – pay your credit card debt in full every month, without exceptions! As a bonus, being credit-card conscious will considerably improve your credit score.
Shopping for Groceries
Buying in bulk to save on groceries? Think twice. Most of the time, bulk savings trick you into buying large quantities of stuff that will go bad. Instead of buying in bulk, shop smart. Do not buy processed food or prepared meals: instead, cook from basic ingredients – if you put a little work into it, you could save about 25%. Never go shopping hungry! Use apps to compare prices and in-store apps for coupons and discounts (but try not to be hooked on just one grocery store). Comparing prices could help you save about 10%!
When it comes to fresh produce, you can save a lot of money when shopping at a farmers' market (plus, you will buy locally-grown organic products!). Buy seasonal fruits and vegetables and freeze or preserve them at home. You can also respectfully bargain if you buy larger quantities. Farmers will often reduce their prices towards the closing hour or during inclement weather. So, put on your rain shoes and get your fresh veggies! You can find markets with fresh produce in all parts of Canada. Some of them attract locals and tourists – for instance, St. Jacobs, one of the most famous Ontario farmers' markets.
Smart Tips How to Save Money on Clothes
If you want to stay in style and save money, try shopping at an outlet mall. You can get the most beloved brands for moderate prices. You can find outlet malls in Toronto, Ottawa and other major Canadian cities. Before you head to the outlet, go through your wardrobe, and write down the things you need. Don't shop for individual pieces, instead, focus on the whole outfit. Build a mix-and-match wardrobe. Have several staple pieces – a pair of classic jeans, tank tops, neutral shirts, or blouses.
Shop out of season to get better prices. Try to avoid peak hours. Don't buy cheap discounted stuff – focus on fewer but high-quality items that last long. Try to think about the price-per-wear: cheap fast fashion will look terrible after several washings cycles and could in end-effect cost you more than a classic item.
Refresh Your Old Outfit with Trendy Accessories
You don't need to buy new clothes to look trendy. Sometimes, the right accessories will do the trick. A stylish neckless with matching earrings will spark up your basic turtleneck, a lovely scarf will brighten your old coat, and a woollen beanie will freshen your black winter clothes.
When picking accessories, have several classic pieces and complement them with cheaper but trendy fashion jewelry. Gold and silver are noble but not fit for every occasion. When shopping for jewelry, avoid peak times like Christmas or Valentine's Day. When picking other accessories, don't make impulsive purchases. Have your existing wardrobe in mind. You can even wear the clothes to the store when shopping for a new matching scarf, beanie or belt.
Have Fun and Challenge Yourself
Make your saving adventure a fun activity. Set goals for each month and try to increase them gradually. You can bet your friends who can save more and make it a fun game. Set up a WhatsApp group to exchange local tips on discounts and coupons. Who brings more saving offers, wins. A homemade gift, of course – we are still saving money.
Read Our Blog
For more tips and tricks on great shopping and savings, check out our blog. We bring you information on Canadian shopping malls, seasonal recommendations, and travel tips.