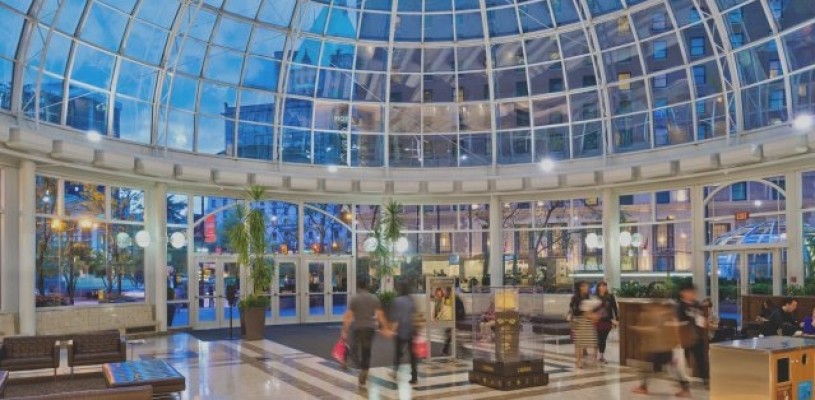 Source: cfshops.com/pacific-centre
Holt Renfrew flagship in CF Pacific Centre has got two new stores that you will absolutely love!
One of them is French luxury brand Christian Dior and the other one first Vancouver Bulgari boutique.
Holt Renfrew has been under renovation over the past couple of years and during that time there have been numerous changes and updates, as well as notable expansion. As part of it, it's beauty hall was relocated to the basement so that luxury accessory boutiques can take up the space of ground level. The largest Dior accessory boutique of it's kind in Canada is now located in this area of the mall offering different styles from several well known artists. It is interesting that this will be one of the rare boutiques of this brand to welcome guests with Dior's new font – brand name signed in capital letters. Apart from unique accessories buyers will be able to enjoy in, the star of the store will, surely, be limited edition Lady Dior handbag.
Bulgari's first Vancouver boutique
The Vancouver location is the second official Bulgari boutique in Canada, and the brand will also offer a handful of upscale jewellery retailers nationally. Italian luxury jeweller shares the jewellery/accessory hall with well known names such as Bottega Veneta, Tiffany&Co, David Yurman and others.
This milestone marks a special moment for Bulgari, as it brings our Maison's Roman roots and spirit of innovation to Vancouver, a very important city for the brand. We are pleased to open our boutique in Holt Renfrew in a manner that represents the contemporary Bulgari brand while simultaneously paying tribute to our rich, Roman heritage, said Daniel Paltridge, President of Bulgari North America.
Apart from pieces they sell, the architecture of the new store will leave the visitors speechless. The whole 450-square-foot space is designed by Peter Marino, reminding us of the old Roman values in design. He used Black Grand Antique marble to build the entrance area of the space, while the Bulgari's signature gold and yellow Scagliola plaster was used as finishing material for the walls. Visitors will walk on the Italian walnut square-patterned parquet and will, probably, forget to pay when they see the counter, made in galvanized iron and topped by famous Murano crystal chandelier by Italian artisan Vistosi.
Apart from these two stores, Vancouver's Holt Renfrew will soon see completed concessions of several other big brands such as Hermes watches, Fendi, Givenchy, Miu Miu and others.