We all tend to spend a bit more than usual, during the hot summer months, so having a domestic saving strategy might not be such a bad idea. Whether it's a shopping online or in-store being informed and armed with good flyers and coupons is a way to go.
Flyers and coupons can be find both online and in print media. There are tons, they are handy and save money. Still, many are a bit confused about the difference between these two.
In general, the major difference between coupons and flyers is the physical difference between them. Coupons are physical pieces of paper that have the deal written on them or a certain cash value that you can use while shopping, while flyers mostly just show the different promo offers looking like ads for certain products. However, the digital era is making less and less differences between these two as they both can be easily found on websites and used on either online and in-store shopping.
If you want to make the most out of your summer savings this season, we reckon you focus on your local Costco or Walmart.
Costco Wholesale Corporation is an American multinational corporation. As of 2015, Costco was the second largest retailer in the world after Walmart, while in 2019 the company gained the prestigious recognition as the 14th on the Fortune 500 rankings of the largest United States corporations by total revenue.
Apart from the fact you will save buying here, there are many interesting facts about Costco. The company has no public relations department and does not buy outside advertising. They have an internal rule no item may be marked up more than 14% over cost and no Kirkland Signature item may be marked up more than 15% over cost.
Over the years, Costco has gradually expanded its range of products and services. Initially, it preferred to sell only boxed products that could be dispensed by simply tearing the stretch wrap off a pallet.
Today, you can literally find everything you need there – from art, books, clothing to technology, home appliances, home electronics etc. You need some fine wine? Maybe a solar panel or spare tires? They have it. The list also includes: jewelry and perishable items (such as dairy, fresh baked goods, flowers, fresh produce, meat, seafood). In case you are not focused on grocery shopping only and need an additional help, many warehouses also have tire garages, gas stations, pharmacies, hearing aid centres, eye and sunglasses centres, photo stores etc.
Start making your shopping list and check out all the active Costco flyers here.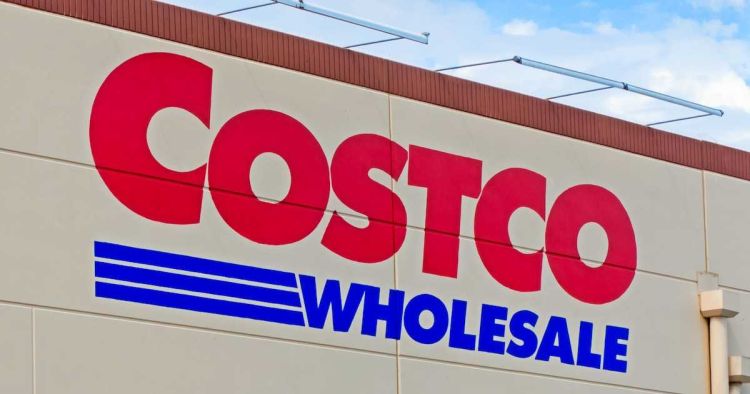 Another way to hit low prices for your everyday essentials is by using Walmart coupons with up to 70% discounts! Use their deals of the week and check out weekly flyers that will help you purchase anything from groceries and personal care products to pet items, home appliances and clothing.
# DID YOU KNOW?
Famous giant was once only a small discount store in Arkansas! Today, they have more than 11,000 retail units under 55 banners in 27 countries and eCommerce websites in 10 countries. Their eCommerce site is visited by more than 900,000 Canadians daily, who can choose from millions of items sold by Walmart and third-party sellers to fit their needs.
Their fleet is just impressive! More than 5000 people work in this team to ensure a premium service for all the devoted shoppers. Twelve distribution centres, 270 tractors, 3,900 trailers and 500 drivers travelling over 38 million kilometres each year – that's what it takes to get products to more than 400 stores across Canada.
They offer a full range of financial solutions including credit cards, pre-paid cards, money transfer services, and insurance.
Walmart is the biggest retail company in the world with a 2019 turnover worth 476.24 Euros, it is the biggest family-owned company worldwide and employs about 2.2 million associates from all over the world.
Ohh, you think that is all? Noup.
# Walmart's CEO had a vision of today's Empire as a teenager unloading trucks.
Doug McMillon was working for an hourly wage for the Walmart when making his dreams come true and becoming the president and CEO of Sam's Club in 2005-2009. From 2009 to 2014, he served as the president and CEO of Walmart International. McMillon then rose to become the president and CEO of Walmart, Inc. from 2014 to present.
# Customers can order 160,000 various items from Walmart Express Delivery, a new service customers have access to a wide range of consumables and general merchandise.
# In 2009, Walmart gave out about $1 billion in cash bonuses to its employees. Aside from cash, the company also provides profit-sharing, merchandise discounts, and even employer-matched 401(k) contributions. The total of this wealth sharing reaches around $2 billion.
# American businessman Sam Walton founded Wal-Mart in 1962. Starting in Rogers, Arkansas, Walmart began its story by growing in rural areas. That way, the company avoided direct competition with retailing giants like Kmart and Sears.
# According to Walmart data statistics, people go out and buy approximately 7 times more of sweets before a storm. That's precisely the reason why Walmart stocks up their shelves with strawberry flavor Pop-Tarts right before a hurricane strikes!
# According to Bloomberg's Billionaires Index, the Walton family is richer than Bill Gates! They worth a combined $133 billion, which makes them the richest family in the United States.
# There was a slight issue with the company's trademark in 2009. Walmart's signature logo is the "Smiley," AKA the smiley face that rolls back prices in the commercials. The smiley icon was used in promos from the '90s until 2006. But in 2009, a Belgian designer sued them claiming that he held the rights to the smiley icon. In the end, both sides have settled in 2011, and the signature character came back big style in 2016.
Save at your local Walmart and check out the latest flyers for some fine summer shopping!
But, you got to have some fun in between shopping deals, right?
We recently introduced the best spots where you can have some family time and we can't recommend them enough!
Check this out before we send you to the best online address for your summer savings this year!
Vaughan Mills and its LEGOLAND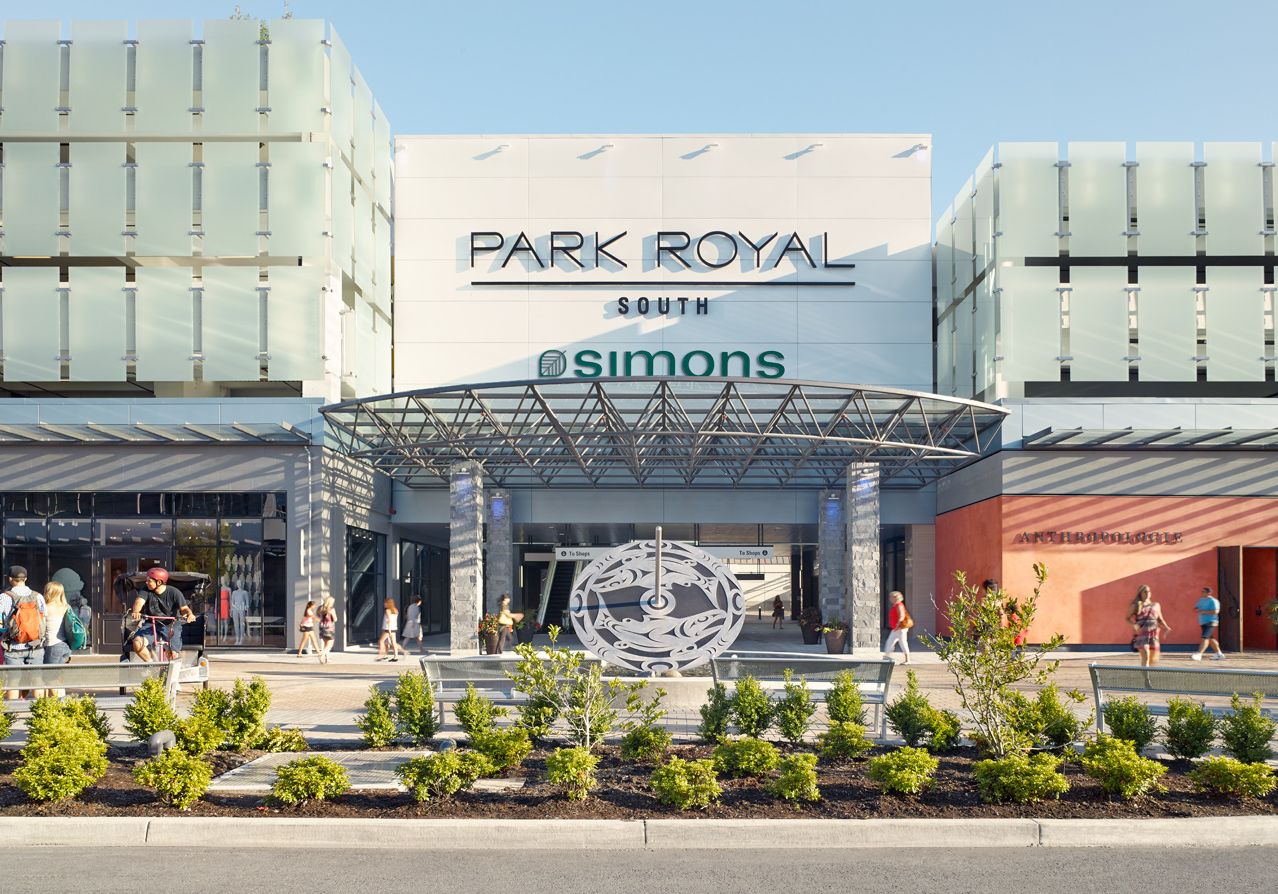 This is one of the best Canadian malls for entertainment.
If you are a fan of LEGO or simply wish to experience action, adventure and joy – all at once, plan to put this place at your fun activity list.
LEGOLAND Discovery Centre is an indoor family entertainment centre located in Vaughan Mills mall in Ontario. You will absolutely enjoy here with a tons of attractions to experience – some of them are 10 LEGO build & play zones, 2 LEGO -themed rides, a soft play area, a 4D cinema, the World's Largest LEGO Brick Flag and a gift shop. Also, the total number of LEGO bricks you will see there is 3 million!
Mission Exhibit is the area they change annually – they had Star Wars Exhibits in there as well as Ninjago Laser Maze. Minifigure Build station is a cool thing they have in each retail store where people can create their own creative figures.
Located in Edmonton, Alberta, West Edmonton mall is a King when it comes to family fun!
This shopping centre is the largest shopping mall in North America. It is the most visited mall in Canada and the 23rd largest in the world along with Dubai mall. There are over 800 stores and services including nine attractions, two hotels and over 100 dining venues in the complex. More than 32 million people come here every year while it attracts between 90,000 and 200,000 shoppers every day!
Spots not to miss include: The World Waterpark, the world's second largest indoor waterpark with a size of 20,903 square metres (5.165 acres). The park has the world's largest indoor wave pool, Galaxyland, an indoor amusement park located on the north side of the mall. It is the second-largest indoor amusement park in the world, featuring 24 rides. There are 8 beginner rides, 9 intermediate rides, 7 thrill rides, the triple loop Mindbender roller coaster, the world's largest indoor triple loop roller coaster. The latest attraction in Galaxyland, which opened in 2018 is named HAVOC.
#Marine Life
Both kids and parents will enjoy their time here not only by playing, but by learning a tons of interesting things. This section includes things like Sea Life Caverns and Santa Maria.
Go and explore the beauties of an underground aquarium that is home to more than 100 species of fish, sharks, sea turtles, penguins, reptiles, amphibians and invertebrates. At Sea Lions' Rock, four California sea lions will perform the sweetest show you'll ever see.
To all the young boat and sea lovers – this is replica of Christopher Columbus' flagship used to sail to the Americas in 1492. Cool, right?
Now, let's get back to savings.
Almost half of Canadians (41 per cent) spend more money in the summer than other seasons, with 26 per cent of the total summer spend going on groceries.
Report done by Dalhousie University and the University of Guelph in the end of last year indicated that the average Canadian family is expected to spend an additional $487 on food in 2020. The 2020 forecast also predicts that for the average family, the total household food expenditure will increase to $12,667 annually.
Having in mind the same study has shown increased prices for vegetables, fruit, meat and seafood, now you know what to pay attention to and where to direct your saving radars.
Here is your source for weekly Canadian flyers and don't forget that good shopping is smart shopping!