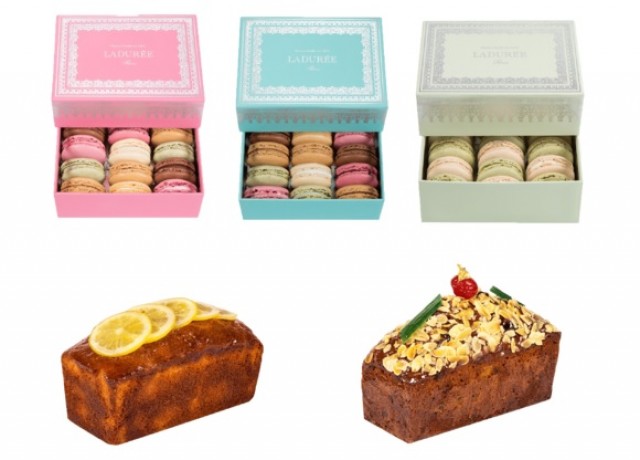 source: laduree.com
One of the most luxurious French bakeries Ladurée opened it's doors to the visitors in Yorkdale Shopping Centre. This is the third location of the company in Canada – first one in Toronto following the two already operating in Vancouver. The 1,185 square foot macaron kingdom is welcoming visitors in the mall's luxury wing featuring a retail area and a 26-seat tea salon.
Ladurée first entered Canadian market in March of 2016, opening a 1,100 square foot boutique and 23-seat tea salon at 1141 Robson Street in Vancouver. Second Vancouver location came one year later. This bakery, as the other ones, is decorated in the setting of a colonial style of the 18th century — there is a pastel pink tea room with a white marble sales counter while some of the details are accentuated with gold lattice motives.
The main delicacy of the menu includes Ladurée's trademark - signature macarons in a variety of flavours. For a limited time only, Ladurée is offering a Maple Syrup-flavoured macaron, so hurry up and grab a pack of those for someone very special this New Year.
However, there are much more mini masterpieces to try too: variety of chocolates, specialty teas, jams or branded honey. In the tea salon you will be able to enjoy a famous Afternoon Tea as well as crunchy French toast, salads and sandwiches.
Expanded assortment of fresh pastries is expected in the Vancouver locations next year since the brand will open a pastry laboratory kitchen in the city in the spring of 2018. In the same period the new Yorkdale location will be able to serve alcoholic drinks and Ladurée ice cream is expected around that time, as well.
#Did you know?
• The very first store of the brand was opened in 1862, when Louis Ernest Ladurée, a man from France's southwest, created a bakery in Paris at 16 rue Royale.
• In 1993, Ladurée was purchased by French business group Groupe Holder expanding the brand creating boutiques in 27 countries.
• The decoration of the pastry shop was entrusted to Jules Cheret, a famous turn-of-the-century painter and poster artist. Mr. Cheret. His inspiration came from the painting techniques used for the ceiling of the Sistine Chapel.
• This way Pastry Angel was created, who later on became the House's graphic identity.
• The story of the Ladurée macaron started in the middle of the 20th century with Pierre Desfontaines, who first thought of taking two macaron shells and joining them with a ganache filling. The recipe has not changed since.
• This company sells over 15,000 double-decker macarons daily.