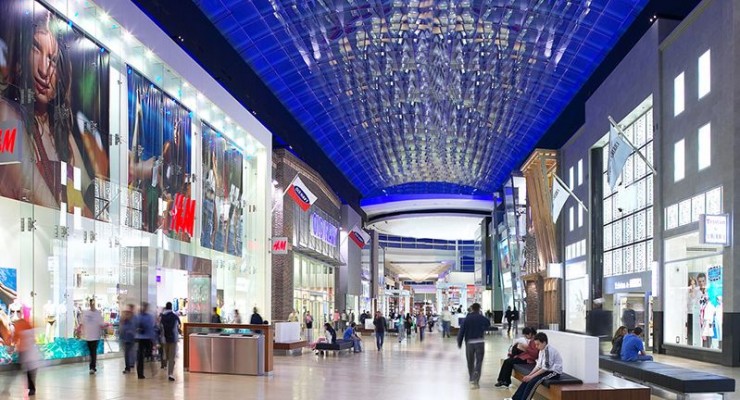 Canada is home to some of the largest enclosed malls in North America as well as in the world. And there is a good reason for it – numerous studies have shown that the growth of enclosed malls in Canada increased drastically in the late 20th century. There are two key factors that contributed to this: tourists with their demanding shopping needs as well as the presence of a large population of affluent individuals in all the Canadian regions.
Let's find out more about some of the largest shopping malls in Canada and the best ones for indoor shopping.
West Edmonton Mall, Edmonton, Alberta
Did you know that this shopping centre is the tenth largest mall in the world?
With a retail space of 3,800,000 square ft, the West Edmonton Mall is also the largest enclosed mall in North America! Since it's all about the experience and not only about shopping, people like coming here because the mall has mind-blowing attractions, some of them even holding world records. This fact attracts about 32 million tourists annually!
West Edmonton was opened in 1981, it is owned by the Triple Five Group and houses more than 800 stores. Its ample parking space can host up to 20,000 vehicles. If you plan to drop by do not skip some of its major attractions - Galaxyland, the World Waterpark and the Mayfield Toyota Ice Palace.
Square One, Mississauga
Square One mall in Ontario is the second largest enclosed mall in Canada with a retail space of more than 2,200,000 square ft. More than 24 million customers come here to shop each year!
The mall was opened in 1973 and has more than 360 stores and services including businesses like Walmart Supercentre, Hudson's Bay and Holt Renfrew.
Square One keeps being upgraded so the recent investments in customer satisfaction have resulted in this shopping centre growing from a mid-level retail spot to a highly ranked mall in North America.
Metropolis at Metrotown
Metropolis is Canada's third largest enclosed mall with a retail space of 1,795,591 square ft. This mall located in Burnaby, British Columbia serves more than 27 million customers a year. It was opened in 1986 and will welcome you with more than 360 stores and services including Forever 21, Toys "R" Us, Hudson's Bay, Sears and T&T Supermarket.
Eaton Centre, Toronto
With more than 48 million visitors annually, the Eaton Centre is a leading tourist attraction in Toronto. It is one of the busiest and most productive malls in North America. It will welcome you with top-notch brands and services as well as excellent amusement features, all within the magnificent enclosed retail space of 1,722,000 square ft. This mall was opened in 1977 under the management of Cadillac Fairview. Some top businesses in the mall include Nordstrom, Hudson's Bay, Saks Fifth Avenue and H&M.
Yorkdale Shopping Centre
It's the King of Canadian shopping centres and one of the largest shopping malls in Canada where people will find everything their heart and bag wish for.
Being known as Toronto's ultimate shopping destination, Yorkdale has built a reputation hardly any other mall in this area can beat. Spanning 2-million square feet, it will greet you with the country's largest collection of designer labels and luxury brands. Also, many visitors swear there is no better place in Toronto area to purchase the finest in home décor and the ultimate tech gadgets. Visiting this destination is a must having in mind it has also been recognized for its exclusive lineup of first-in-Canada global brands.
Bayshore Shopping Centre
If you are into indoor shopping and happen to find yourself close to Ottawa region, do not miss this shopping giant! Situated in the Ottawa-Gatineau area, Bayshore shopping centre will host you with more than 200 exclusive retailers located on three levels.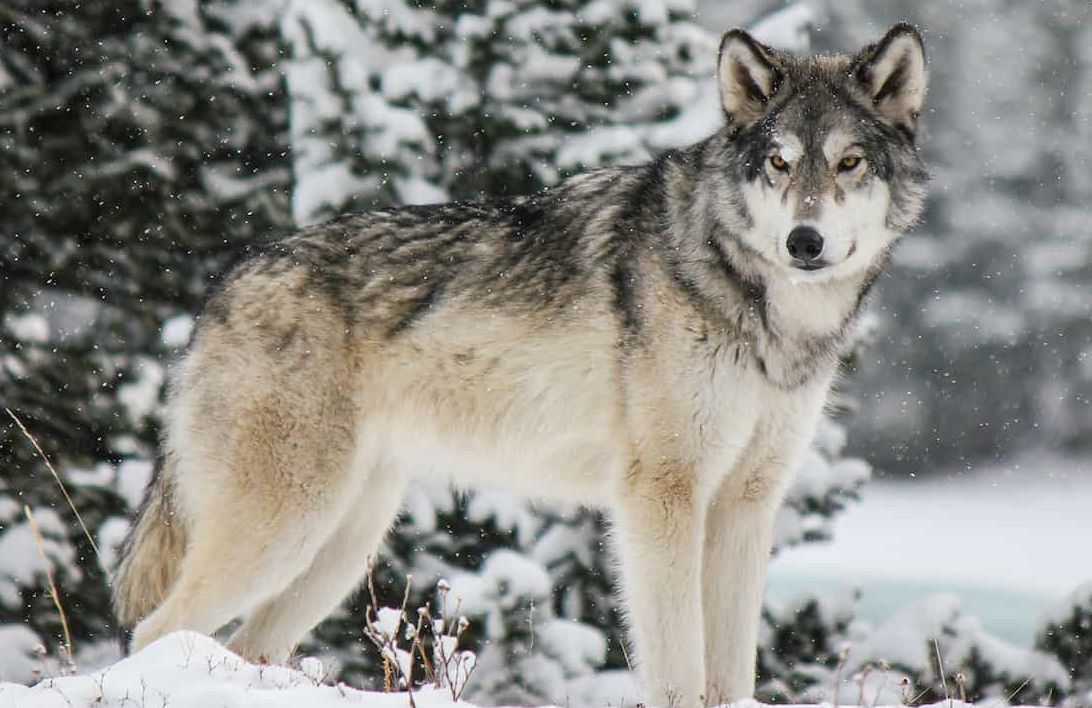 Nearly 8 million visitor per year come here to shop!
In 2016 Bayshore has undergone a major interior and exterior redevelopment. This project included 30 brand new stores, a relocated food court and 340,000 square feet of an extra retail space. What you should also know, and what many greeted with thrill, is the fact that since 2017 this mall has been green! It went smoke-free in 2017 prohibiting smoking all around the area, including parking areas, entrances and sidewalks.
This premier shopping destination has a strong tenant mix, including some of the hottest stores on the market: Zara, Birks, Apple, Sephora, H&M, MAC, Aritzia, Lululemon Athletica, White House Black Market, Brown's Shoes, Steve Madden, Victoria's Secret and more.
Upper Canada Mall
A shopping destination with tradition!
Upper Canada mall in Ontario was opened in 1974 with 55 stores, two of which were the anchors Zellers, later to become Target and Sears.
Throughout the years, this shopping centre has been renovated several times, which contributed a lot to an image it has today. In the 90s, an Eaton's department store was added, which later became a Hudson's Bay location and original anchor Sears became an Urban Planet.
A $60 million renovation was completed in 2008 adding 148,000 square feet (13 750 m²) to include a new 950-seat food court and 25 new fashion retailers. A decade later, in September 2018, the mall opened Market & Co, an area with restaurants and food stores. The list of world known brands waiting for you here is long. Some of them include: Zara, HMV, H&M, Forever 21, Michael Kors, Microsoft, Disney Store, Victoria's Secret, Hollister Co, Apple Store etc.
Fairview Mall
Another giant we are putting on the list is one of the largest shopping centres in Canada – Fairview Mall in Toronto. Spanning over 80,000 m2, Fairview has over 180 stores, offices and a cinema complex.
In late 2008, Fairview Mall completed a three-phase full renovation and redevelopment project which had been started in July 2006. The whole renovation total cost was CAD $90 million. A lot of crucial things have been changed in order to enhance the overall user experience. The food court was moved to the lower level under a 60-foot (18 m) high skylight near The Bay. All entrances to the mall were updated with hands-free technology and the common areas inside the centre became wonderful and more spacious open spaces with fancy wood finishes. Elevators serving the third-floor offices were added for the first time, located near entrance #4.
The redevelopment also included an expansion of Shoppers Drug Mart and a large format LCBO store.
Today, this shopping destination is one of the most visited ones in the area, not just among the locals but among the tourists as well. The list of Fairview mall stores is long and it can satisfy even the most demanding shoppers. Charming specialty shops and kiosks, a stunning multiplex cinema, a food court are just some of the reasons people keep coming back to Fairview. The shopping centre also provides a personal style program that offers clients individual image consultations, personal shopping sessions, and other customized services free of charge.
There are more changes to come and in three years Fairview will have a brand-new face. Last year Cadillac Fairview announced the expansion of the mall that will include adding a row of restaurants, a Sears box redevelopment, a renovation of the existing mall and a new pedestrian access to the TTC. It is expected to be completed in 2023. Destination that keeps being upgraded should definitely be on your list for a premium indoor shopping experience!
Predictions for 2020?
The shopping landscape keeps transforming like a living being. All of us affect this process as buyers. So where will the next stage of indoor shopping experience lead us and what will the focus be, when it comes to the future of buying needs and habits?
According to a retail trends report for 2019/2020 from BDO, an international accounting firm from Canada, one of the biggest challenges for retailers will be defining which niche they want to fit into: convenience or experience? The way forward for brick-and-mortar stores could be to offer something beyond a physical item. The BDO report states the brick-and-mortar locations must tell the brand's story and create a sense of community and belonging for the customers.
According to the experts' opinion, one of the main trends that will affect the way we shop moving forward in 2020 will be "raising the experience bar".
The phenomenon of "social shopping"
The thorough BDO research defines social shopping as the behavior where the goal is not to purchase a specific item, but also to be out in the world, to see and be seen, and spend time not only with friends, but as part of a larger group as a whole.
The great example of this is what Nike brand did - a new Nike store planned for Toronto's Yorkdale mall, includes a restaurant and an area where people can play with a basketball.
It all shows the shopping centers are moving to become what we might call community centers. It sounds fun, let's see what the future will bring!
Until then, stay updated with the latest shopping news at Shopping Canada and don't forget – life is too short not to shop well.