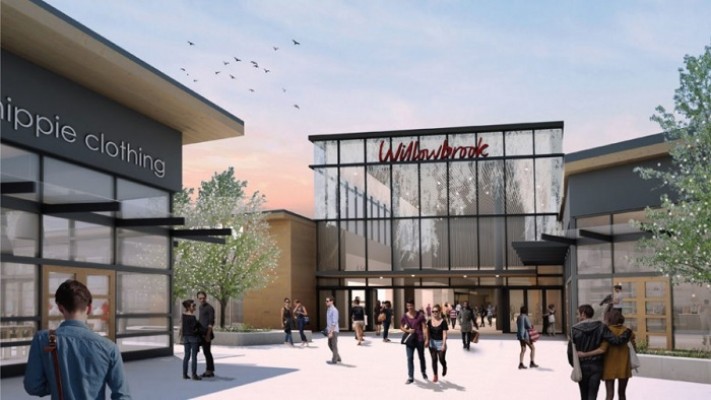 Source: shopwillowbrook.com
Langley B.C. will soon become the new shopping epicentre after huge redevelopment of Willowbrook Shopping Centre is done. This mall is about to get around 190,000 square feet of new open-air space. The expansion should be completed by 2020.
Willowbrook is one of the most popular shopping centres in the area with around six million annual visitors. It is easily accessible from a number of major traffic points and is loved by people due to one of the largest and best retail offers in the province.
We have our development permit in hand for the expansion, and the interior mall renovation worth $25 million will be completed by the fall 2018. QuadReal plans to be in the ground for the expansion in August/September 2018. We anticipate a handover for fixturing in early 2020, says Larissa Jacobson, Senior Director, Leasing for QuadReal, the owner and manager of the property.
Part of the renovation will include brand new 20,030 square foot H&M store which will open in September this year. Two stores, Sport Chek and Toys R Us, will be expanded and relocated to the former Target space and a number of various entertainment, fashion and fitness facilities will complement the tenancies that once were part of the former Sears space. One of the anchors will be a grocery store in about 38,000 square feet – the grocery operator will be announced very soon.
The renovation and expansion of Willowbrook will bring about 200 new stores to an existing 150, which is the current number. Also, Willowbrook will be adding a cluster of local and national quick service food offerings, large scale restaurants and the mix of national brands. There was a huge need for adding some local brands to the shopping mall, but it was impossible to this point due to lack of space.
Langley, where the mall is located, has been the fastest growing community in British Columbia for the last six years and it's only anticipated to continue on that path. Regarding that matter more families are expected to move to this area and become a regular visitors of Willowbrook as their place for shopping and socializing.
We have a lot of younger families that used to reside in Vancouver, that want to live where they can buy a home or want more space, so they have chosen Langley. People that still commute to Vancouver and they want something cool. We're trying to build something that gives our community what they're looking for – a place to shop, eat, socialize and connect, said Larissa Jacobson.
Willowbrook Shopping Centre is ideally located in the heart of the Fraser Valley, one of the fastest growing regions in the Lower Mainland and it first started it's retail story back in 1979. It is located just 45 minutes southeast of Vancouver and is easily accessible from numerous traffic directions. Willowbrook will welcome you with it's 2.5 million square feet retail space and one of the most dynamic, retail offers in the Vancouver area.