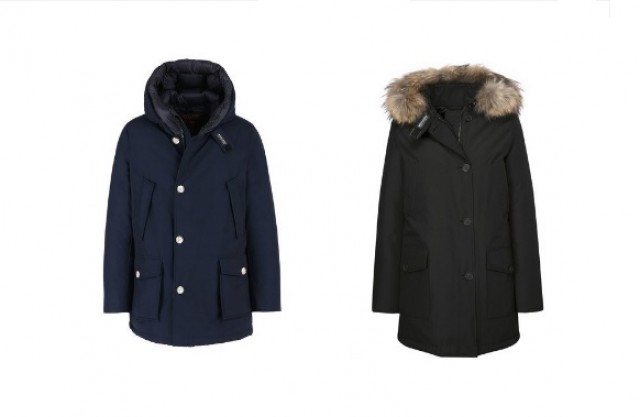 source: woolrich.com
The oldest American outdoor clothing company Woolrich, has entered Canadian market with the bang! The brand, founded back in 1830, now has it's own impressive store in the retail heart of the city of Toronto – Yorkdale Shopping Centre. Located in the mall's Nordstrom Wing, a 2,875 square foot retail space will welcome you with it's famous trademark and big video screen just above the store entrance.
According to the Woolrich President Nicholas Brayton the brand plans further expansion at the Canadian market with a Montreal store likely to open in 2018 and the second one in Vancouver in 2019. Woolrich International, company created in 2016 after the merger of Woolrich Inc. and Woolrich Europe plans to open more than 60 Woolrich stores all around the globe by the year 2020. Apart from two stores in the United States, currently there are also 26 Woolrich stores in the world.
The Toronto store's design is based on the interesting interior, presented as a mix of contemporary elements and distressed wood features, all composed in a bright space. Collections waiting for the keen visitors include men's and women's fashion, outerwear, accessories and footwear.
#Interesting facts
• Store in Yorkdale is the company's first mall store.
• The company was founded in Pennsylvania in 1830 for the purpose of manufacturing fabric for the wives of hunters, loggers and trappers.
• Woolrich was the first brand to introduce Buffalo Check Shirt. There is a legend saying that the owner of the brand owned a herd of buffalos, so he decided to name the red black fabric after the herd.
• Brand made wool blankets for the soldiers in the Civil War.
• Around 1890. company produced it's first four pocket vest, today best-seller. Originally, it was made for all the railroad men so they can house all the tiny items in the vest pockets.
• In 1939. Woolrich supplied garments to Admiral Byrd's team to Antarctica.
• This brand supported soldiers of both World War I and II by making great number of blankets, coats and stockings for them.
• In 2004, using logs and stone from the company's forest preserve, Brayton Lodge was constructed with the aim of showcasing the products and serving as a conference centre, as well.
• Since 2013, the Woolrich has been hosting free weekend tours of the woolen mill for the visitors. The activity continues today.