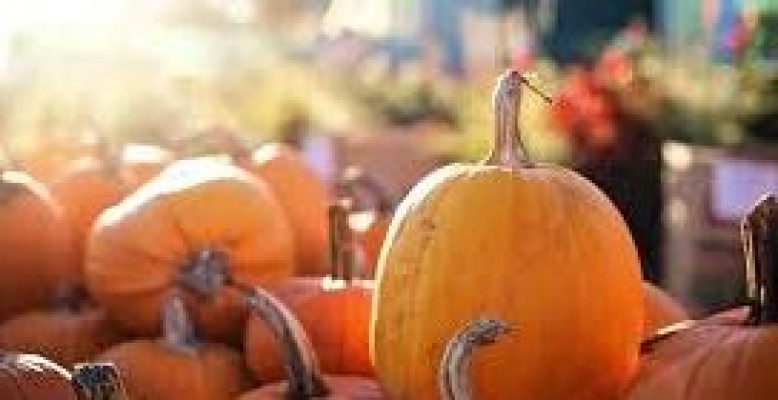 The air is crisp, leaves turn bright red, the weather is rainy, and you start shopping for essential clothing items for autumn. The season of fall festivals is here! Ontario offers plenty of occasions to enjoy autumn, from apple picking, cranberry harvesting, and pumpkin carving to equestrian shows.
We hand-picked four best fall festivals in Ontario for you:
The Royal Agricultural Winter Fair
Bala Cranberry Festival
Norfolk County Fair and Horse Show
Blue Mountain Apple Harvest Weekend
So put on your new waterproof shoes for the fall and head to your next autumn adventure!
The Royal Agricultural Winter Fair: a 100-year-old Tradition in the Heart of Toronto
The Royal Agricultural Winter Fair (sometimes just called "the Royal") has been organized in Toronto since 1922. Yes, you count right: this year marks the 100th anniversary of this show full of horses, farm animals, and fine food. The festival takes place during the first two weeks in November in the Coliseum. It claims to be the largest combined indoor equestrian and agricultural show.
The highlights of the fair are horse shows and competitions: National Championship Show Jumping, RCMP musical ride, Pony Jumper National Championship, and more. Animal lovers can admire more than 6.000 animals, from sheep and goats to fancy birds, ponies, and horses, including some animal showcasing. Kids enjoy the Pizza Pizza Petting Farm, where they can pet the animals. During the aMAZEing Food Journey, they can discover the journey of food from farm to table. The fair offers 13 educational stations where you can ask about anything from how to breed bees in Canada to why Alpaca wool is so soft. If you love food, head to the Burnbrae Food & Lifestyle Stage with international chef competitions and food sampling.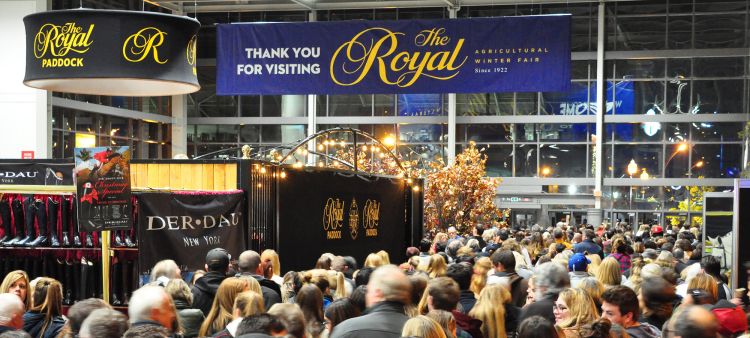 Bala Cranberry Festival: Discover the Best Canadian Berry
October is the season of harvesting cranberries! Those healthy red delights with a hint of sourness are home to Canada. If you want to find a great place to celebrate them in Ontario, head to Bala, a small city of 700 people on the shores of Lake Muskoka. This little village has been celebrating cranberries for over 35 years and the total number of visitors through the years exceeded half a million. That is some putting on a map!
The festival takes place in October, during peak cranberry harvest season, on the weekend after Thanksgiving. Maple avenue, Bala arena and Bala Community Centre change into a place full of vendors, great food, entertainment, and everything cranberry. Go cranberry picking, discover local treats on the farmers market, indulge in fresh cranberries dipped in candy while watching entertainers and listening to music. Want more cranberries? Take a cranberry route with 30 stops full of goodies and treats, where you can discover everything about this Canadian No 1 berry and take the iconic photo in the cranberry marsh. Even if you can't make it this year, you can still shop online from festival vendors.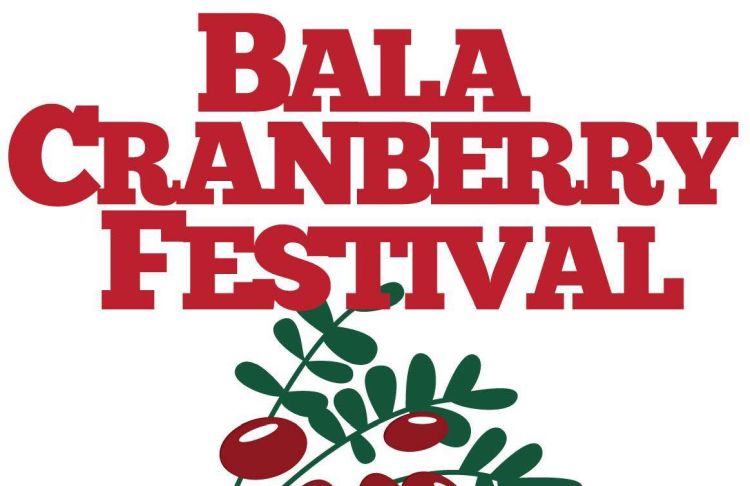 Norfolk County Fair and Horse Show: Week of Fun for the Whole Family
You cannot miss Ontario's oldest agricultural fair – and one of the four biggest! Enjoy seven days of entertainment with farm animals, live bands, crafts, local products and many fall activities. The festival is one of the largest fairs in Ontario and attracts about 115,000 visitors annually.
To see the horse show and have a lot of fun with your family, Head to Simcoe (just one hour from Hamilton and 2,5 h from Toronto). You can buy one-day entrance tickets or spend a whole week packed with harvest activities. In 2022, the fair starts on October 4 and ends on Thanksgiving Monday, October 10.
The program is packed. About 140.000 CAD of prize money will win the heaviest pumpkin, oddest-shaped vegetable, tastiest pie, most sophisticated wines, and other participants in the harvest-themed competitions. But the true highlights are horse shows and monster trucks.
City kids can learn how food gets on their table – from farm to fork. They can admire livestock - from lambs, goats, and chickens to truly exotic llamas. Local students get a day off from school on the Young Canada Day. Music plays all day long, and some of the best Canadian bands are the headliners. Midway promises amusement for the whole family. When you get tired of all the produce, crafts, shows and livestock, fill your belly with some local delights – food offers vary from burgers and dixie dogs to pierogi. To get in the right county fair mood, treat yourself to candy apples or caramel corn. Yummy!
Blue Mountain Apple Harvest Weekend
Your fall experience wouldn't be complete without an apple-picking weekend. In Ontario, the best apples are grown in South Georgian Bay. Head to Blue Mountain on the shore of Lake Huron to get in the right mood for an apple pie! This year, the Blue Mountain Apple Harvest Weekend takes place on October 7-October 10.
Great food, games and entertainment, buskers and jugglers, live music, evening fireworks and wonderful countryside. The Blue Mountain Apple Harvest Weekend promises fun for the whole family. If you want to stay for the weekend, explore the Apple Pie Trail with 26 stops that taste like apples, food and nature: you can visit restaurants, bakeries, wineries, farms, taste cider and wine, and much more! Download the app to get the best out of your experience. If you are not in the mood for a trail, sit back on the shore of Lake Huron, bite on a juicy, crispy apple and admire the beautiful nature with autumn red and yellow colours. Real paradise!
Gear up Before Visiting: Pick Some Essential Clothing Items and Good Shoes for the Fall
Most fall festivals take place outdoors. Warm fall clothing is essential: from a woolen hat to proper shoes for the fall, you need to keep yourself cozy and comfortable throughout the event. Don't forget about layering: fall weather can be unpredictable, with sunshine, rain, and some frosty mornings.
Essential clothing for autumn in Ontario includes a cozy sweater, jeans or leggings, a waterproof jacket, waterproof boots, and a warm scarf. You will find many comfortable pieces in any of the popular stores in Canada. Browse Canadian store locations to find the one closest to you. If you are looking for a good deal, check the latest online flyers with great offers.
Gear up, pick your favourite fall festival and enjoy the fall! Don't forget to follow our blog to get great tips on Canadian events, shopping and much more.