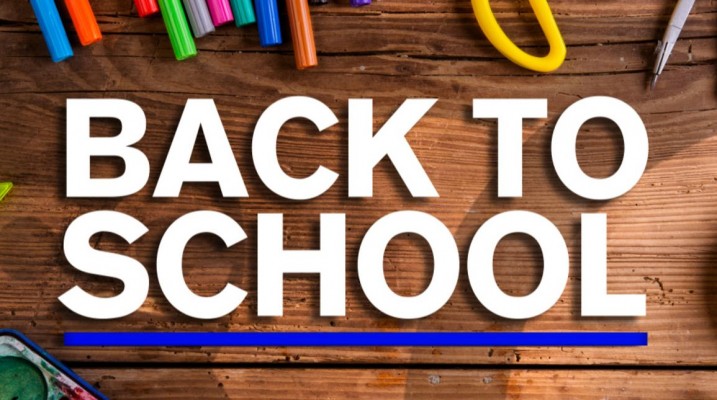 Did you know that Morning Consult survey showed that almost 30% of back-to-school shoppers expect to spend more than $500 on apparel and supplies this year, up from just 7% in 2021! Only 36% said they could afford back-to-school shopping without a problem.
These numbers just confirm how careful we should be with back-to-school budget and it serves as a good reminder not everything needs to be purchased right away.
Things like notebooks and writing utensils are something you can buy first but there is a long list of items that can wait – for example, new cold-weather clothes and electronics, such as laptops are on huge discounts after September.
Here are some of the tactics to use for spending your dollars smartly…
Don't overspend on items your kid doesn't need
Let's be honest – things like pens, pencils and notebooks are a must. But some of the priciest items on your list you don't actually need. To keep the cost of miscellaneous items from piling up just think about how your kid will use them. If you can't see it, and it's not on the list, just skip it. For example, if your kid is doing most of their virtual learning in a browser, they're probably ok with a Chromebook, they won't need a posh expensive laptop.
Let your kids use their pocket money for special items
Make your kids involved and teach them about the value of money by allowing them to use their own pocket money for their back-to-school shopping. If they are going crazy for the newest trendiest trainers for that are slightly outside the budget, let them contribute with their savings. With their own independence, they'll likely take extra care of them.
Buy backpacks smartly
Rarely anybody thinks about stuff like back pain or joint problems when purchasing a backpack. Although your kids may want superhero backpacks, you should be more concerned about getting the right fit to help prevent injuries. Pediatricians advise looking for backpacks with wide, padded shoulder straps and a padded back, or buying a rolling backpack if your child will normally be carrying a heavy load.
Let your child try on some of the last year's clothing
Clothes for high school students can be a BIG cost on your shopping list. But it's not a rule of thumb. Make a list of what needs to be replaced. Ask other parents if they'd consider participating in a clothes swap.
Compare prices
Before heading out to shop, compare prices and check out all the online flyers. There are so many good brands offering seasonal sales and you can also check which stores have a price match policy.
Get paid for spending
Be wise and use cashback apps and credit card rewards for your back-to-school shopping where you can, but make sure you pay the balance at the end of each month – the interest can exceed the benefits unless you are extra careful.
Share ideas and thoughts with other parents
It's always easier when challenges are shared. Connect with fellow parents and find out how they're managing the back-to-school shopping list. If your little one is starting their first year at school, it can be very hard. However, use the power of social media and connect with other parents. There are plenty of Facebook groups and parent communities where you can share tips and experiences and even links to the best deals and discounts.
Spread out purchases
Instead of shopping for all your kids' supplies at once, save money at the same time by spreading out purchases over a few weeks. A few extra trips to the store may actually save you big money.
Get the basics – clothing for girls
To help parents and teenage girls get ready for school days, we summed up some of the basic clothing items to buy or restock. Here is the list of items every teenage lady should have in her closet, especially as part of back-to-school fashion.
At least three shirts and tank tops. You can use them to make layers or for a hot day, provided they're school appropriate.
One pair of leggings. Leggings are extremely versatile; you can use them under dresses, as pants, with almost anything.
Hoodies are useful for layering on chilly days, or can be used instead of a jacket, girls should have at least three of these.
Consider several pairs of jeans-different styles, all the same, low riders, boot cuts, etc.
Plain t-shirts are very practical. Get one or two white and black ones, to go with almost anything. Few colored ones, too.
Buy at least one pair of sweatpants for days when your girl doesn't feel like dressing up or when she can afford a casual day style.
Look for several pairs of shorts, but make them school-appropriate.
At least one dressy shirt and skirt/dress, for nicer occasions-an honors assembly, a sports banquet or a semi-formal school dance.
Clothing tips for boys
Boys style matters too. Here's what to consider for cool and practical back to school fashion.
Street style
This style is probably the most popular among the teenage boys.
With the pop-up colors, one can throw a primary-hued hoodie under the coat or make the top layer the main attraction. On the other hand, heritage style can also enlighten up the cool style. Street style with a black jacket, tiger t-shirt, black jeans and finished with a pair of Doc. Martens is absolutely on the go outfit while leaving for school.
Style with beanie
This is the perfect option for autumn months. This look incorporates a pair of simple jeans, a printed t-shirt, and an open shirt. Accessories boys can use are jewelry, sunglasses and a black beanie.
Logo jumpers
Perfectly appropriate for high school boys, logo jumpers with contrasting jeans matched with blue sneakers can make any boy look absolutely stunning. This is indeed the most comfortable and coolest outfit for any season.
Swag look
This look mirrors the style of your favorite celebrity. For instance, Justin Bieber is an ultimate swag guide and most high school boys seek to adopt his statement style. Swag style can be a great look for summers like a sleeveless hoodie with a baggy pant or a sweatshirt paired with skinny jeans or ripped jeans. To add the spice on the look, boys can accessorize themselves with super cool sunglasses, a cap or a beanie and black boots for a touch of attitude.
Preppy outfit
This is a pure classical style. Preppy outfit involves lots of polo shirts, khakis, and button-down shirts. Brown or beige combat trousers are great and can be matched with any colored shirts. Jacket can be used to seal the look. Fabric shoes are perfect choices for summer days.
Fall style
School start is a season when it's not cold neither too hot, so it's always a good idea to go for something comfortable. A bundle of layers is not a good idea, rather, boys should choose a thick coat to beat the unpredictable weather. Warm earthy colors would be suitable for the fall season that includes brown, burgundy, olive green or navy blue. Knitwear is another good option for high school guys to style themselves.
Casual style
You can never miss with this one! Buy your teenager some distressed jeans and sneakers with an eye-catching red stripe V-neck. Another look where baseball caps are suitable. For brighter and bolder option, they can wear any bright colored t-shirt or tank top and pair it up with their favorite pair of shoes. Both sneakers or loafers are a good choice.
Alternative look
For this outfit, boys can pick dark colored jeans and along with that wear a sleeveless black colored tank top. If the weather is a little on the cooler side then they can go for an opposite-colored hood on top to bring everything in the outfit together. Ripped jeans with low neck top and denim hoody is another option. Look with be complete with black sneakers and a very stylish mohawk style hairdo. This outfit idea is perfect for teenagers who want to look casual to high school and also who don't want to spend much time in the morning trying to get ready for the day.
Brands to consider
The best idea is to do your shopping from in-demand brands. Some of them are…
Marks and Spencer
Shop a massive range of high-quality wardrobe essentials for the whole family here. Marks and Spencer is a UK-born department store that stocks on-trend pieces, accessories and more.
PrettyLittleThing
This brand is popular with teenage girls, fabulous and consistently affordable. Shop by figure or style to find the perfect addition to your back-to-school styling.
ASOS is a go-to for any and every fashion dilemma. This UK-based global retailer stocks more than 800 top ethical brands, most suitable for teens around the globe.
Shopping for school doesn't have to be painful. We are here to help as always with the best tips and tricks for outlet shopping in Canada. For more info, search for directory for Canadian malls and happy shopping!