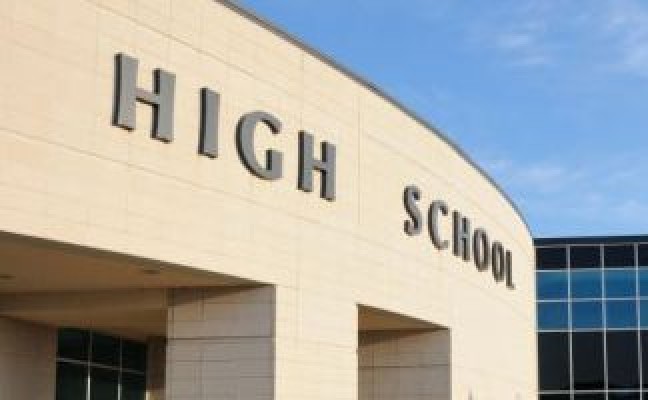 Within a research done by Strategist, teenagers from all over the globe said they tend to focus more on micro-influencers when it comes to trends and shopping ideas. They were not interested in big celebrities and influencers with millions of followers.
This time, we talk about the latest trends when it comes to High School fashion, ideas on what to shop and combos that works the best in the season 2021/22.
Teens' Favorites
More than 49 percent of teens reported a sweatshirt as their most-worn item for Zoom school. This turned out to be one of the season's winning styles.
The most worn an most comfortable piece of clothes are sweatpants. It was the most common response for bottoms (no surprise in light of quarantine, of course).
Sixteen percent of teens said they purchased blue-light glasses to make video calls and online classes more convenient. Having this in mind and the fact distance learning became everyday reality, this item must be on the shopping list for High School kids.
Oval sunglasses are another cool trend – kids love them and say some of the best models can be found at Mango, Shein or Urban Outfitters. Find Urban Outfitters near you to help your teens level up their game with accessories.
What We Suggest
# This styling trick comes to you straight from plus size model Iskra Lawrence and it can be used with literally any outfit. It's all about a denim and a light long dresses. Throw on your cropped denim and fasten a single button to make any summer staple dress a look.
# If you haven't yet invested in a pair of loose-fit plaid pants, you need to get on that. They look just as good with a band tee as they do with pretty blouses.
# A skirt paired with an interesting t-shirt is always a win. Any combination of a graphic tee and leather (like, anything leather) is a forever outfit win. You can complete a look with fluffed-out slides to nail the finish. Find H&M stores in Canada to get inspired to play more and dig into their Basic and Divided collections that offer many cool items of this type.
# What you can also do is simply pair a vintage-inspired cardi with long-line jeans and skeans – it's really that easy.
# Dressing for school days has certain limitations but going for bermuda shorts is a stylish option that won't get you detention. Bermudas look good with any top and will also keep you covered.
# Split look is another hot trend for this fall – pick a statement-making top and you can go very laid-back with the rest of your look – like jeans and sneakers.
# The athleisure apparel is also very trendy for back to school in 2021, especially when dressed up with the right bag or shoes. For those unwilling to give up their Zoom style it's also the easiest and most comfortable option.
# Doesn't matter what you're wearing, a solid denim topper is going to add that perfectly chill vibe. An oversized polo is another immediate bingo! It can easily become the perfect dress, thanks to some trendy accessories.
# Go fully '90s with a buttoned-up cardigan and a silky slip skirt. High top sneakers will make the whole look a little more modern.
# Another way to feel pretty and classy but in a fun natural way is to combine a simple long floral dress with a tank top. It's a chic look that won't get you detention.
# Animal print and leather is always a combination that rocks – even as a school styling. Pair your go-to mini with buckled boots and a timeless leather jacket and you are ready to go!
# Realistically, if you are too bothered to even thing of what to wear for the first day of school – just go for the flannel/tank/mask look as the ultimate chill feel. With no guilt!
# A sweatsuit is 100% class appropriate for fall 2021–for obvious reasons. If you're shopping for a new design, this neon iteration should be at the top of the shopping list.
# Puff sleeves will literally never go out of style. They've been trending for like 6 seasons straight. Pair the super-girly trend with punkier details, like platform combat boots and black sunnies. Look for some flyers for Old Navy and get your inspiration for this look and many others we already mentioned.
Fashion For Boys
We didn't forget our teen boys. There are many interesting hot looks for the school year to come.
First, let's check out these top 4 tips:
# Denim moment - The go-to casual legwear for any teen boy is a pair of good denim jeans. Jeans can look astounding, as long as you are wearing the right pair with the perfect fit for your body type.
# Baggy shorts – Shorter boys should avoid wearing baggy shorts. Baggy shorts will make you look even shorter in height. A better option would be straight knee-length shorts with a pair of sneakers.
# What about accessorize? - Teen boys can accessorize themselves by wearing a cool wristwatch. But they shouldn't go too far with details. Boys have to make sure that every single detail fits completely with the outfit they picked.
# Footwear matters, too - Girls notice shoes! And they often stare delicately so you don't even have an idea you are being observed. Teen boys can go for a couple of tan or brown leather shoes instead of regular sneakers. This will make them stand out from the crowd and maybe (just maybe) look a bit sharper and smarter than the rest.
Where to get inspired for these looks?
Try with Joe Fresh.
Joe Fresh is a fashion brand and retail chain created by designer Joe Mimran. The label includes adult and children's wear, shoes, handbags, jewelry, beauty products, and bath items. Joe Fresh is available at over 300 Canadian supermarkets and superstores, in addition to standalone locations. Get the latest Joe Fresh sales and coupons and try to experiment with these trends and fashion ideas for teens in the fall season of 2021.
Seven Ways to Get Noticed
# A plain old black t-shirt paired with skinny black jeans is the best casual outfit of all time. Not to mention how comfortable t-shirts are, especially on a hot sunny day. Also - a black t-shirt never goes out of style.
# Two words every boy should have in mind for a rocking school style – leather jacket! It doesn't matter what outfit you're wearing, once you add a leather jacket on top, it takes your style to another level. You can wear a t-shirt underneath and pair it up with your favorite pair of jeans. Doesn't matter what time of the day it is or where you're heading, you'll look like a rockstar.
# Another one of our favorite suggestions for teenage boys is a striped shirt. There are different types of stripes for you to try on, like bold and blunt stripes or subtle stripes too. The most appreciated is the black and white striped shirt, see if you can get one of those. Horizontally striped shirts are great option for slim teenage guys because they give off the illusion of a broader chest.
# Did you know that polo shirts were worn by polo players back in the late 19th century? Still, today they're usually recommended for semi-formal wear. We recommend keeping the buttons opened and wearing these shirts with loafers and chinos. Also, don't ever pair them up with a blazer for the simple reason that blazers only look good with tees.
# Hoodies are in style and trend all year round. A light hoodie made from a light fabric is perfect for summers and a heavier one for fall - you got to dress for the occasion (read the season).
# Rock the boho all the way long! We simply can't skip it, the boho prints are so carefree and relaxing that we suggest you at least own one piece of clothing with boho print on it.
# Flannel shirts are all-time favorite types of shirts for both teen boys and girls. They're so easy to dress up and no extra attention is needed once you just put on a flannel shirt. And besides, there are so many kinds of flannel shirts the possibilities to play around with styles are endless.
"When hands are busy – the brain rests", a famous saying claims. In the times of stress when every single day of our life and lives of kids at school are uncertain and prone to changes and stressful moments, sometimes the best thing to do is to let go a bit and explore creativity. This includes taking your teens to shopping and experiment with clothing and styles that will make them feel comfortable, pretty and confident.
Looking good means feeling good.
We hope we gave you some useful tips for hot teen looks for the fall season 2021. For more information visit the most comprehensive shopping directory in Canada.