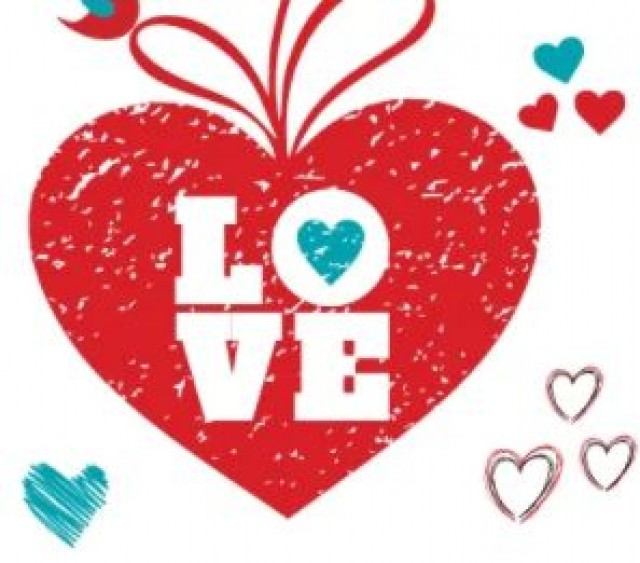 Ohh…that sweet Valentine…
Giving us troubles when we want to be original in expressing love yet not spend a fortune on gifts to our loved one. Still, there's always a place (read www…) on the web to help us pull this out and pick the best gift for reasonable price.
Read on to find out a bunch of cool facts about this famous holiday and places to save on unique Valentines gifts.
Back in time…
Who was Saint Valentine, and how did he become associated with the holiday we know today?
According to the Catholic Church, there are at least three different saints named Valentine or Valentinus, all of whom were martyred. One legend claims that Valentine was a priest who served during the third century in Rome. He was famous for helping young lovers get married and fighting against the strict rule of Emperor Claudius II – and that was the law that said single men made better soldiers than those with wives and families, banning the young men from getting married. Valentine, realizing the injustice of the decree, defied Claudius and continued to perform marriages. When Valentine's actions were discovered, Claudius ordered his death. Others insist that it was Saint Valentine of Terni, a bishop, who was the true namesake of the holiday.
Other historical stories suggest that Valentine may have been killed for attempting to help Christians escape harsh Roman prisons, where they were often beaten and tortured. According to one legend, an imprisoned Valentine actually sent the first "valentine" greeting himself after he fell in love with a young girl. Before his death, it is alleged that he wrote her a letter signed "From your Valentine," an expression many people still use today.
Also, how come we celebrate love in the middle of February?
While some believe that Valentine's Day is celebrated in the middle of February to commemorate the anniversary of Valentine's death, others claim that the Christian church decided to place St. Valentine's feast day in the middle of February in an effort to "Christianize" the pagan celebration of Lupercalia, a fertility festival dedicated to Faunus, the Roman god of agriculture.
Presents, presents…
If you are wise enough to follow the right webs in the right time, and one of the tactics is to stay in tune with our directory for shopping in Canada, you won't be having any troubles making your loved one happy and still save a bit.
Personalized jewelry is one of the best presents for the days of love. It can be a simple bracelet with a tiny pendant or one of the bracelets from the collection with personal message. From monogram marble coasters to romantic earrings in the shape of star or heart to necklaces for every taste, you can pick following offers of Nordstrom. Just make sure to check out nearest Nordstrom locations.
If you are into buying a premium bag for less than $100 it IS possible even with premium brands like Michael Kors. Ever lasting brown as his trademark will never be out of fashion and you can check out several models online, currently on sales. You will also find crossbody models in interesting spring colors like green, all under $100. Sta in love and use the sales at Michael Kors in Canada.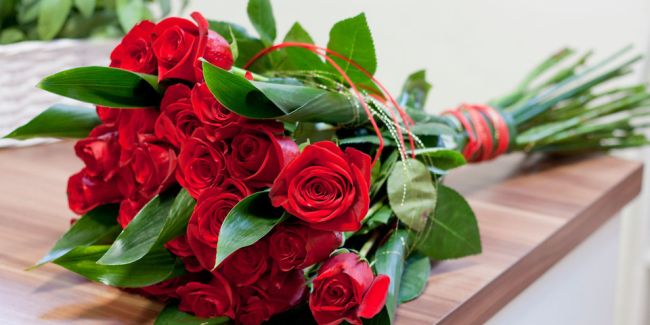 #DID YOU KNOW?
# Michael wanted to be an actor since he loved theater, movies and music. He starred in a Lucky Charms cereal commercial when he was four years old. He even took some acting lessons in Manhattan but immediately went back to his love of fashion as soon as he got out of acting school.
# He redesigned his mother's wedding dress when he was five years old. Kors said that her original dress, which she planned to wear for her wedding to her second husband, had too many ornaments. His mother, Joan Kors, said he actually designed the whole wedding.
# One of the biggest secrets to success of the brand is the fact Michael genuinely loves women. His mother said that Kors loves seeing them "wearing clothes that make them happy." Kors does what he does every day, she said, because he wants to "make a women feel wonderful."
# He started a plus-size line of clothes. His various collections have clothes to fit every shape and size, from a size two to fuller-figured women. If a designer's good at what they do, you should be able to get everybody dressed…..and you should still be able to look fantastic, Kors said.
# The 1990's was a tough time for the brand although he thought the '90's would be a promising time for his business. Instead, he encountered a combination of his business facing financial problems as well as a failing economy. He said that the most important thing he learned during this period was to be true to himself.
# He makes mistakes all the time when he designs his clothes and has zero problems with it. If you don't make the mistakes, you'll never go forward….you will just be stuck. No crying, Kors said. When he gets bad reviews for collections, he simply moves on with brand new ideas.
Famous Spanish brand is one of the names to turn to if you really know the taste of your other half. At the moment, they promote bye-bye winter collection sales for women, offering charming and stylish items raging from $30 to $100. You can find lovely ruffled skirts with different patterns for less than $70, embossed sweatshirts for $35 or romantic silky print dresses for $40 only. Oh, did we mention long satin skirts for $50 only?
MANGO clothing is surely the right choice if you wish to cheer up your ladies!
And with the good clothing there must be some good makeup touch, too. MAC cosmetics in Canada is there to help you out with it. What if you could buy the perfect Valentine gift from one of the world's best makeup brands for $15 only? Now, it is possible with the MAC Good Buys collection. It's all there – from the lipsticks with decadent scents and mousse-like textures and bronzers with sizzling shades to the "Love me lipstick" with powerful color that will make any lady stand out in the crowd.
Now you see, it is not mission impossible making someone happy for the day of love and still not spend the fortune. All you have to do is search in the right places.
Let's get back to the holiday! We are sure you didn't know this.
#FUN FACTS
# You can celebrate Valentines more than once!
Because of the abundance of St. Valentines on the Roman Catholic roster, you can choose to celebrate the saint multiple times each year. Besides February 14, you might decide to celebrate St. Valentine of Viterbo on November 3. The Eastern Orthodox Church officially celebrates St. Valentine twice, once as an elder of the church on July 6 and once as a martyr on July 30.
# Some stories claim that the holiday was invented by an English poet Goeffrey Chaucer. No record exists of romantic celebrations on Valentine's Day prior to a poem Chaucer wrote around 1375. In his work "Parliament of Foules," he links a tradition of courtly love with the celebration of St. Valentine's feast day–an association that didn't exist until after his poem received worldwide attention. The poem refers to February 14 as the day birds (and humans) come together to find the partner.
# You can find the skull of Valentine's at Rome.
The skull of St. Valentine is on display in the Basilica of Santa Maria in Cosmedin, Rome. In the early 1800s, the excavation of a catacomb near Rome revealed skeletal remains and other relics now associated with St. Valentine. These bits and pieces of the late saint's body have been distributed to reliquaries around the world. You'll find other bits of St. Valentine's skeleton on display in the Czech Republic, Ireland, Scotland, England and France.
# The person behind the holiday may have been two people.
Saint Valentine is known to be a real person who died around A.D. 270. However, his true identity was questioned as early as A.D. 496 by Pope Gelasius I, who referred to the martyr and his acts as "being known only to God." One account from the 1400s describes Valentine as a temple priest who was beheaded near Rome by the emperor Claudius II for helping Christian couples wed. A different account claims Valentine was the Bishop of Terni, also martyred by Claudius II on the outskirts of Rome. Because of the similarities of these stories, it's thought they may refer to the same person.
Now that you know all about the holiday of heart and how to shop smartly during the festive time, we hope some of these information will make it all a bit more interesting and cheerful. The original gift never has to be an expensive one.
Stay well and safe and be filled with love!