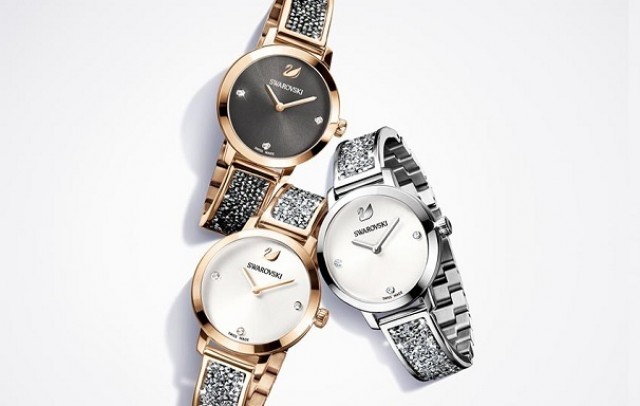 swarovski.com
The world's most popular crystal jewellery and gift brand from Austria, Swarovski will expand to a great extent all over Canadian market, in 2018. This will be a great news for all the jewellery lovers, having in mind that the brand will offer it's best collections in numerous malls and stores all over the country.
Recognized as sophisticated market with a European influence, Canada is a perfect spot for testing the brand's value in this part of the world. Robert Buchbauer, Swarovski's CEO, said the brand is doing exceptionally well in Canada compared to other markets — Swarovski already has 47 corporately-owned stores in the country as well as five franchised locations. In late 2017, the company opened it's first-ever Sparkle Pop Up store at Square One in Mississauga, one of Canada's largest and busiest malls. Modern and hi-tech store is something the customers loved, because for the first time they were able to be part of virtual reality concept of the store, looking at the latest collections at digital screens showing the best from the brand. The cutting edge pop-up was a way for Swarovski to test out new ideas, products and concepts.
This year, the company will continue to explore the market for opening new stores, with a focus on British Columbia and Quebec, but the Greater Toronto Area should expect numerous new retail places of this brand, as well.
Vancouver market is getting better and better regarding sales too with the Lower Mainland registering strong sales numbers from it's existing stores. It is expected the sales to keep growing in 2018. CF Pacific Centre in Vancouver will see a new Swarovski store in 2019, while the Quebec market is a next target for Swarovski. Stores planned to enter Canadian market this year are the one at CF Promenades St-Bruno, and two more, in Oshawa and Oakville.
#Did you know?
The company was founded by Daniel Swarovski and partners in 1895. This family business sprouted in Wattens, Austria, and now sells to a clientele over 170 countries. The reason these crystals are so unique is because they aren't made solely of pure crystal. For making each Swarovski piece the artisans use pure crystal glass, minerals, metals, and a touch of quartz. The art of making this jewellery has run by five generations of the elite family. To date, their successful enterprise is run by as many as 30,000 employees and makes about $2.33 billion in revenue. One of many interesting facts about the brand is the fact that for 13 years now, Swarovski has designed the star that glitters on top of the famous Rockefeller Christmas Tree in New York. It has become an iconic part of New York's holiday traditions. Last year the star weighed 550 pounds, contained 25,000 crystals and measured over 9.5 feet in diameter.