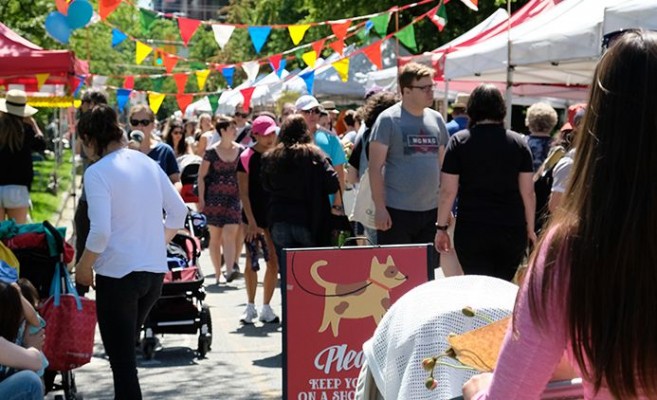 Canada has so many wonderful Farmers Markets and they are the perfect mix of culture, good food and stunning scenery.
Whichever region you visit or happen to live in, there's a time in year and a place where the hosts and farmers from around the country welcome curious and hungry visitors offering freshly grown products, straight from their gardens!
Today, we'll cover some of the best Farmers Markets in Canada. Let's go!
Port Coquitlam Farmers Market
Every week, the Port Coquitlam Farmers Market sets up shop in downtown's beautiful Leigh Square Community Arts Village. This lively market is a great place for a family morning – you'll be greeted with kind local farmers and food producers and fresh local goodies will thrill you at this open-air venue. This market also has artisan hand-made goods, story-time in Kids Korner and live music in the bandshell.
Ottawa Farmers Market
Over 150 vendors within an area of 100 kilometres from the city Ottawa can be your next stop! It will be a great chance to buy the freshest local products the season has to offer directly from the people who produce them. This market is also a great place to have lunch and enjoy the market musicians, buskers and special events!
The motto of this market is: from the heart of the land, to the heart of the city!
Ottawa Farmers Market is a member-based association which means the farmers themselves are in charge!
Lansdowne Market
Every Sunday from November through April, you can find this lovely market in the Aberdeen Pavilion. The market is outside on Sundays from May to October.
It's the only year-round, producer-only farmers' market in Ottawa.
The 2022 Summer Market is currently on, at Lansdowne Park featuring 70+ artisans and farmers, who produce their goods and intricate crafts for you. The market showcases the best of this region with many agricultural, baked goods and home-made natural cosmetics.
Old Strathcona Farmers Market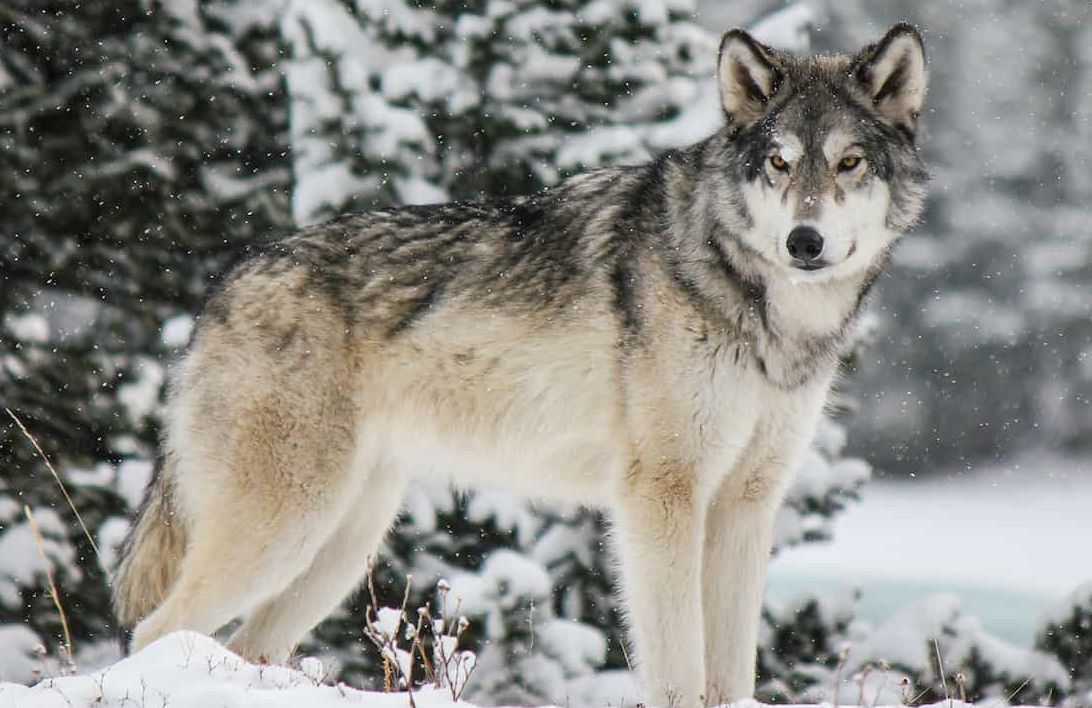 Old Strathcona Farmers Market in Edmonton, Alberta is Edmonton's original, indoor farmers' market. Located just off historic Whyte Ave, the market has been "live" every Saturday since 1983.
The market began its story in the parking lot on the corner of 83rd Ave and 103rd Street, outdoors with less than 20 vendors selling a small variety of garden products, baking and crafts. In 1986 the market moved inside to the "Old Bus Barns" on Saturdays. The underlying philosophy of the market which is still used today was introduced, "We Make it! We Bake it! We Grow it! We Sell it!" The market rotates a roster of nearly 300 vendors through 185 stalls. On Saturdays there are over 130 vendors selling only locally produced products!
St. Jacobs Farmers Market in Woolwich, Ontario
This market has a very interesting story…
The Stockyard Farmers Market, today known as the St. Jacobs Farmers Market dates back to 1952. Formerly located on Victoria Street North in Kitchener, the 'Stockyard Farmers' Market' was operated alongside the Kitchener Stock Yards. Abner Martin – one of the owners of the Kitchener Stock Yards – recalls having approximately 25 – 30 vendors at the market. With each addition, more vendors were admitted to the market to sell their products. From horse barn to flea market, the Peddlers Village has seen thousands of visitors during its history.
In July 1991, the name of the market was changed to the St. Jacobs Farmers Market & Flea Market. The Tuesday market was also added at this time, running from June to Thanksgiving.
In June 2015, the new two-story Market Building was completed with a grand opening in September 2015, on the 2-year anniversary of the fire. More than 100 people attended the grand opening and with a brand-new sprinkler system, the Market Building was upgraded and ready to kick off a new business era.
In May 2016, a fire struck the market for the second time, this time in Peddlers Village. The fire did not cause as much damage; however, the building was closed for approximately three months. During this time, upgrades to structure, safety and lighting were completed. In April of 2021, the Schlegel family announced their partnership with another local family, the Hubers, owners of Ignite Group of Brands, to revitalize the St. Jacobs Market district by introducing a coffee house, brew pub and restaurant at the site of the St. Jacobs Outlet Mall. In addition to the brewery and coffee roaster, the building now houses 70,000 square feet of event space.
Best of Canadians Farmers Markets
As this all was not enough already, we want to make an extra addition – we present our choice of the rest of the best!
These are some of other must-visit Farmer Markets if you live or plan to visit Canada!
At the Penticton Farmers Market, you can find farm fresh veggies and fruits, eggs, honey, baking and handmade crafts - all grown or produced in the South Okanagan. PFM vendors proudly make, bake or grow everything they sell. The market also hosts a selection of local liquor vendors each week
On a Saturday morning, this market is a "must" when visiting Penticton or the surrounding area. It gets very crowded so we would recommend going as early as you can. You can find free parking closely. The market is made up of a "farm and artisan" side and a sort of "retail" side with a few artisan foods mixed in. It is an amazing showcase of what the farms and businesses in the area have to offer.
Duncan Farmers Market
Every Saturday morning, all year round, rain or shine, come for the freshest local fruits and vegetables, baking, jams & jellies, honey, clothing, pet treats, and more! Join the farmers in the Market Square in downtown Duncan (look for the clock tower) every Saturday and help make your year-round farmers' market the best in BC! Live music will warm up all the visitors every Saturday from April to October.
We could also say that this is arguably the best farmer's market on Vancouver Island.
A lovely place to visit, especially during the spring and summer when the weather is warm and sunny and fresh vegetables and fruits can be found in addition to local crafts, wines and other artistic home-made products. Live music, hot food and a pleasant, friendly atmosphere for all ages is there to cheer you up and warm the bellies right in the heart of downtown Duncan.
The New Glasgow Farmers Market
This market is located in downtown New Glasgow along the beautiful riverfront. Everything at the market is made, baked or grown by the people that sell them. From locally grown produce, fresh baked goods to high quality arts and crafts. Come for breakfast, stay for lunch and listen to live, local music. Open every Saturday, 9am until 1pm. Don't miss it if you happen to pass by!
Davison Orchards Country Village, British Columbia
These people grow food & family memories since 1933! At Davison Orchards, you get fresh, local produce grown in Vernon, BC. And it's not all – they use the ingredients from their bakery and cafe to make the most delicious farm food you've ever tasted. Everything they grow is available to the guests right there on the farm. You will be able to see the crops growing, the fruit being picked, even the apples being peeled for their epic apple pie. Because they are family-own business, running the farm for over 80 years, they'll go above and beyond to make your whole family enjoy your time here. Davison Orchards is open daily, from May 1 - October 31.
The Sorauren Farmers Market
Operated by the West End Food Co-op, this local market has been held every Monday afternoon since 2008. This year-round market takes place in Sorauren Park from May to October, moving into Wabash Field House over the winter months. The market offers a mix of fresh fish, artisan cheeses, as well as sustainably raised meats and eggs. Many vendors offer prepared foods, such as grain bowls, salads and wraps. The market also hosts a range of community events, including outdoor film screenings, talks, music performances and children's activities. Don't miss is if you are visiting the area!
TOP 5 reasons to buy at Farmers Markets
You probably know most of the food you find at a grocery store is highly processed and grown using pesticides, hormones, antibiotics and genetically modification. And in transit some of it has been irradiated, waxed or gassed – which has negative effects on our health.
Most food found at farmers markets is minimally processed and picked right before the market.
Much of the food we eat travels from across the different parts of the world to get to our plates. The result? An excessive use of natural resources, pollution and trash from extra packaging. Food you find at the farmers market is transported shorter distances, grown using methods that minimize the impact on our earth, no extra wasteful packaging.
3 Supporting small and family farms
Small farms protect and enhance natural resources and the environment. Maintain rural populations. With large agribusiness' dominating food production in Canada, small family farms have a hard time competing. Let's help by buying what they produce.
4 You know where your food comes from
By visiting the farmers market, you get to connect with your local farmers/artisans and see where your food comes from. It's a great opportunity to learn more about how and where their food is produced. And if you go to your local farmers market website, they usually have more information on each farm and artisan.
5 You can learn from the farmers and artisans
Be curious, ask, write down! Learn cooking tips, meal ideas, and recipes from your local farmers, ranchers and artisans – they are often passionate about cooking and will often give you advice on the foods they are selling. Ask them if they have food blogs, books, or if they host cooking lessons.
Enjoy the good food, take care and find local Canadian Farmers Markets in the right place as always.