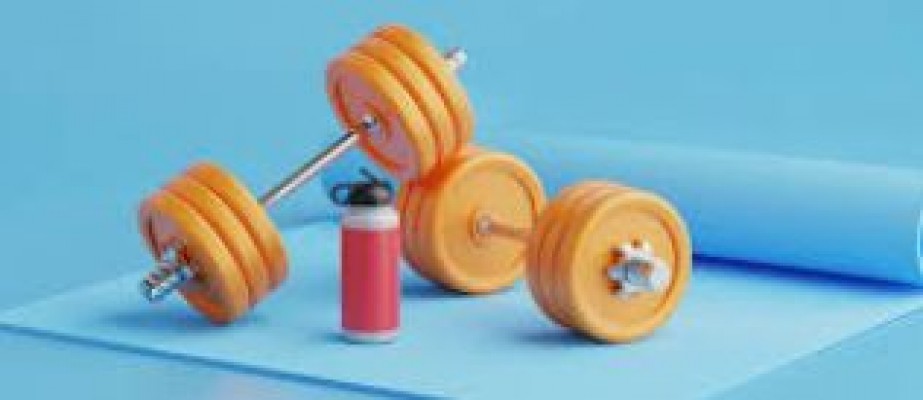 Did you know that exercising in cold weather can transform white fat, specifically belly and thigh fat, into calorie-burning brown fat?
Harvard study shows just how much cold weather may improve stamina. The thing is – during the cold winter days, we can exercise more efficiently because in low temperatures our heart doesn't have to work as hard, we sweat less and use less energy.
There are many reasons not to become a couch potato in the winter season and enjoy the benefits of getting fit. And – all of this does not have to cost an arm and a leg. So read on.
It is natural to lose motivation to exercise and it can be explained in many different ways. Not enough sunlight and short days reduce our exposure to vitamin D which causes us to feel lazy and fatigued. Many people also have sleep issues during winter months which causes low energy levels. Some even develop serious mood swings and mental health disorders such as seasonal affective disorder (SAD).
However, making a decision to dedicate a bit of your time to walk or do light exercise might be the best thing you can do for yourself in 2021.
BENEFITS OF EXERCISE
# Regular physical activity can help with weight reduction, coronary heart disease, type 2 diabetes, strokes and certain types of cancer. It's also going to boost your immune system.
# Even during the winter weather, exercising outdoors is great at improving wellbeing and good mood and reducing stress and mental fatigue.
# Getting fit also boosts our self-esteem, optimism and helps us managing stress management.
# If you want to set some goals and motivate yourself not to give up the idea of getting fit on temperatures below zero, you can carry an activity monitor (wearable accelerometer) or use phone app that records activity (such as step count). If you decide to do exercise with a best friend or simply not doing it alone, committing to it will be easier.
Thankfully, there are plenty of ways to be active during the winter and the key idea is to break up time sitting with movement and activities in the snow.
REASONS NOT TO BE LAZY IN THE WINTERTIME
Avoid getting chubby just because it's cold
Did you know that the average person puts on up to 4 kg during the freezing days? The only way to prevent this is to increase the amount of exercise you're doing and go back to healthy eating habits.
We all turn to sweets and comfort food because it feels too good not to do so. Still, we risk of becoming mini bears with extra kilos we don't want. Regular physical activity is the way to go.
Beat the bad mood
Whether it's the usual winter blues or the more serious SAD (seasonal affective disorder), a daily workout will help. It releases feel-good, de-stress brain chemicals, helping us to ease depression. After exercise, the brain releases hormones serotonin and dopamine, which can help to reduce anxiety while boosting wellbeing. Only 45 minutes a day is what it takes to change your winter mood and health benefits!
Flu? What flu?
Research shows over and over again that regular exercise strengthens our immune system and helps us fighting off the flu. During the exercise session our blood is pumping and immune cells circulate through our body more quickly helping them destroy infections. Still, as this effect lasts only for a few hours, we need to work out regularly for long-term effects.
Keep that blood flow working
Layer up, get moving and you will be hot within minutes! It is not the same if you just have a warm bath or spread yourself in front of a fireplace and heat your body in a natural way with some exercising. The second option is much better and healthier as it rising your body temperature during a workout has a soothing, calming effect on our bodies.
WHERE TO GET DRESS AND SAVE
Once you decide to get up and get moving, it will be a good idea to shop for some nice sports clothing and the equipment you'll need. There are many places around Canada to do this and save. You can browse Canada shopping mall directory or try out some of our recommendations.
Altitude Sports is an outdoor e-commerce clothing company that sells and manufactures a wide range of sports outerwear, outdoor equipment and urban wear, focusing on travel, hiking, and camping – so no better place than this to get ready for your winter workout session.
The retailer's first store opened on Montreal's St. Denis Street in 1984. The company was known as Altitude Sports Plein Air, selling and renting outdoor equipment and clothing for outdoor activities. The Altitude-sports.com website was created in 1999 and was one of the first online outdoor retail sites in Canada. In 2016 Altitude Sports partnered with Quartz Co. and Monark. The result? The world's first parkas insulated with milkweed.
In early 2018, BDC Capital became a minority shareholder of Altitude Sports. In the fall of 2019, with items from 430 brands available, the company expanded, creating an online marketplace. In September 2019, Altitude Sports launched its first ready-to-wear collection, Vallier, which included coats, t-shirts, socks, sweaters. This brand is on our recommendation list for the variety of products they offer but most of all for the quality you can get for your investment. Wait no more and browse Altitude Sports in Canada to get your perfect winter workout outfit!
We also think you can be inspired by these folks as their philosophy reflects something each and every one of us needs to have in mind when it comes to working out - sport is whatever moves you. It shouldn't be bound by rulebooks. Because it's not just about what you're doing, but how you're feeling. They claim the sport has the power to shape your style, your relationships, your mind and ultimately to be part of who you are. And we couldn't agree more. Find out more at Sport Chek activewear pages.
TIPS BEFORE YOU GO
# Check weather conditions and wind chill before you go out to do your workout. Temperature, wind and moisture, along with the length of time that you'll be outside are key factors in planning a safe cold-weather exercise.
# Protect your head, hands, feet and ears. When it's cold, blood flow is concentrated in your body's core, leaving your head, hands and feet vulnerable to frostbite. Wind chill extremes can make exercising outdoors unsafe even with warm clothing. The wind can penetrate your clothes and remove the insulating layer of warm air that surrounds your body. Any exposed skin can easily freeze.
# Wear a thin pair of glove liners made of a wicking material (such as polypropylene) under a pair of heavier gloves or mittens lined with wool or fleece. Put on the mittens or gloves before your hands become cold and then remove the outer pair when your hands get sweaty.
# Consider buying exercise shoes a half size or one size larger than usual to allow for thick thermal socks or an extra pair of regular socks.
# Don't forget about hydration, as it's just as important during cold weather as it is in the heat. Drink water or sports drinks before, during and after your workout, even if you're not really thirsty.
# Dressing too warmly is a big mistake when exercising in cold weather. Exercise generates a considerable amount of heat — enough to make you feel like it's much warmer than it really is. The evaporation of sweat, however, pulls heat from your body and you feel chilled. So, what to do? Dress in layers that you can remove as soon as you start to sweat and then put back on as needed. Avoid cotton, which stays wet next to your skin. You can always add a layer of wool for insulation. Top this with a waterproof, breathable layer.
Did we convince to you to get out and move?
We really hope so. In the challenging times that hit us like a tornado, one of the most important things to do is to stay sane (apart from staying safe). One of the best ways to do so is to protect your health in an easy way, beneficial for both body and soul – to exercise and get fit.
Enjoy the winter by being active, locate a store near you and save with online flyers.
Go!