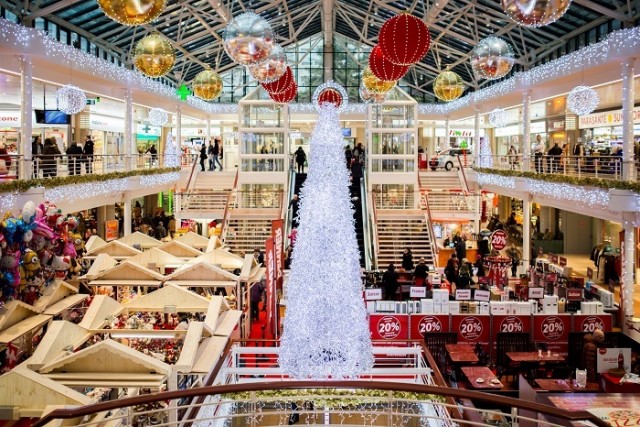 All those sparkling lights and jingle bells, stardust and huge Santas, high lovely Christmas trees with decorations that excite even the grown ups, festive patios and bustling markets – it is all there so the customers can feel just like home when they step into one of many malls held by Cadillac Fairview company. The magic never stops and it's there every holiday season, but it takes a lot of time, good planning and effort to make it all happen.
Although we can say the holidays start at the beginning of November, regional teams start planning the activities in spring and each plan needs to be in accordance with the region where the mall is located. Also, different regions have different shoppers, so their needs, desires and ways of buying are different. Those are all the factors to be considered as the malls are being prepared for the specific holiday season.
In the past two years, elements such as interactive games and open-concept environment are being introduced by the company. One of the malls to have this is Don Mills in Toronto.
It's one of the biggest cultural moments of the year, so it's key for us to provide services and experiences that connect communities and bring them together to celebrate the season, says Craig Flannagan, vice-president of consumer marketing, Cadillac Fairview.
In Vancouver, CF Pacific Centre welcomed a new CF Gift Wrap Valet service. All the customers will be able to have their gifts wrapped in a pop-up lounge at 12 different properties. At the same time they will be able to enjoy complimentary drinks and snacks.
According to a new Angus Reid Institute poll, about 65 per cent of Canadians said they would do more online shopping in the next two years. Precisely for this reason, it is important to have something more and unique to offer to the visitors as a part of in-door experience of shopping. However, 74 per cent of people from Canada said they still prefer to shop in stores for every product except entertainment media.
Although there are more innovations to be expected in the future as a part of a bit different holiday shopping experience the details that will never change are good old traditional holiday moments – many live performances for the visitors of malls, Christmas tree unveilings, Santa and Sensitive Santa, special treat for the little ones with autism, launched in partnership with Autism Speaks.
The retail landscape in Canada is undergoing dramatic shifts, today's shopper is looking for a superior shopping experience and that's why CF is constantly looking for ways to innovate, claims Mr.Flannagan.