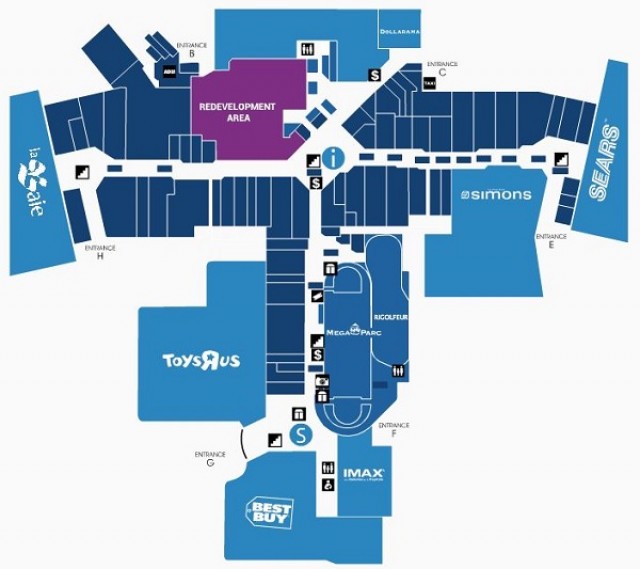 Source: galeriesdelacapitale.com
Les Galeries de la Capitale is the largest shopping centre in Eastern Canada and it will continue it's successful growth this year. This shopping centre was the idea of businessman Marcel Adams. The mall was inaugurated in 1981 in a deserted part of the city on a field of 102 hectares and since it's beginnings has been known for the numerous top-notch indoor amusement activities and rich retail offer.
In the past couple of years, this shopping centre has been investing in renovations big time and there will be many interesting updates for the visitors in 2018 as well. Some of them include renovations to the mall's common areas, it's Mega Parc will be opened again, La Maison Simons will welcome visitors in it's first net-zero department store etc. More than $200 million has been invested in the modernization strategy that will affect the mall's retail and entertainment areas.
Growth that started three years ago continues it's path successfully and here are some of the updates about impressive renovation details that will enhance the shopping experience of future customers.
Over the next several months 14 new stores are confirmed to be opening in the mall. Some of them are Coffee retailer Nespresso, welcoming the first visitors in February of this year and footwear brand Skechers that will open it's first store in the Quebec City region in March. In May Michael Kors store is expected to start working while beauty brand MAC Cosmetics is confirmed to be opening a store there in September.
Towards the end of this year, one of the mall's most unique features, it's Mega Parc amusement park will get a brand new face. It will be transformed into a Steampunk themed entertainment zone inspired by the Industrial Era. The costs of construction are estimated to be around $52 million.
In March this year, the amount of incredible $50 million will be used to relocate La Maison Simons 45.000 sqaure foot store to a new 80.000 square foot space. The replacement store will be the first in the company to be zero-carbon. Only last year this shopping centre opened 13 new stores including MEC, Bijouterie Monaco, Clarks, Sephora, Urban Planet, BonLook and Rinascimento among others.
With more than 10 million annual visitors, Les Galeries de la Capitale is an absolute regional leader counting it's 280 stores. After this development is done, it is expected to welcome more visitors than ever showing the sales figures that will justify the money invested in it's growth.