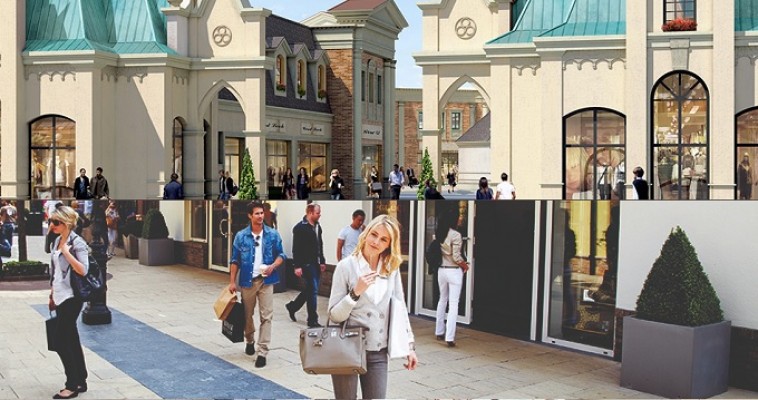 Source: mcarthurglen.com
A major renovation of the award-winning outlet centre McArthurGlen Designer Outlets at Vancouver International Airport is about to start and it will be completed in the spring of 2019. The second-phase expansion will add 84,000 square feet and 35 new retailers to the centre.
Every year, more than 10 million people visit this shopping mall and Robert Thurlow, General Manager of McArthurGlen Designer Outlet Vancouver Airport, thinks the success of the centre lies in a mix of locals and tourists: We have seen tremendous support from local communities and tourists from all over the world and we're proud of our growing list of awards and various in-centre events and activities. As one of Canada's best performing malls, we are excited to expand our existing offer, elevating the retail experience for our guests and brand partners, he said.
What attracts buyers to this location as well is an excellent mixture of affordable and luxurious merchandise. You will find latest collections from Polo Ralph Lauren, Armani and Tumi, as much as names like Gap, Nike, Sketchers etc.
Surroundings and architecture of the mall are plus for itself, as they create a pleasant place to spend a day at, after the shopping is done. Piazzas with an open-air village style and numerous wonderful historical-looking facades reflect architectural styles of Western Canada and make McArthurGlen Designer Outlet unique in it's design. Some of the design features are related to the city's first post-office building, the Vancouver Rowing Club and the distinctive brick facades associated with the city's historic Gastown district.
McArthurGlen says that over the past 32 months, the centre has seen consistent growth so the Vancouver International Airport benefits financially as well. The Designer Outlet Centre not only creates jobs and encourages tourism for our local community, it is one of the ways we look at generating revenue outside of airport operations with the goal of keeping costs for our passengers and airlines low, said Scott Norris, Vice President, Commercial Development, Vancouver Airport Authority.
McArthurGlen Designer Outlets in Vancouver is located near Templeton Station on the Canada Line Skytrain route and it's easy accessible by car. All the visitors should have in mind the centre will work full time during the renovation period.
McArthurGlen has 24 centres in total all over the world and the plan of the company is to add another 1.6 million square feet of retail space over the next three years.