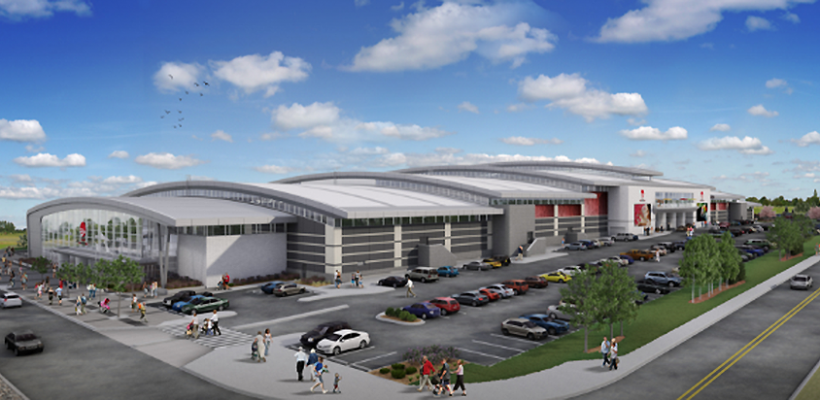 Canada's second largest shopping centre will soon get a brand new face and will feature about 500 new stores and restaurants in 320,000 square feet of retail space. Construction of two stores of the New Horizon Mall in Calgary is coming to an end and the full redevelopment will cost $200M. This mall is located south of CrossIron Mills just 10 minutes north of Calgary International Airport. It is estimated once the New Horizon Mall opens, it will positively influence Calgary's job market with the addition of more than 1,400 jobs that range from sales personnel to maintenance workers.
Units of the mall are being sold rapidly and prices range from $165,000 to $950,000 per unit, depending on size. The Torgan Group, corporation that manages New Horizon Mall, says that over 98 percent of the units have, already, been taken and that they expect even higher demand in leasing after people get to know the inside of the centre.
We expect that there will be much interest to lease the stores once the mall is open and the public gets a chance to review the magnificent interior, said Eli Swirsky, president of the Torgan Group.
One of the greatest attractions of the new mall will be it's food court that features 26 different restaurants serving a variety of international cuisines and local specialties.
In addition to that and numerous new stores, New Horizon Mall will also serve as a venue for various forms of entertainment as it has a main stage for multicultural events.
#About New Horizon Mall
New Horizon Mall will house at least 500 unique boutiques – more than twice as many stores as Calgary's largest conventional mall. Each boutique will showcase it's unique displays behind glass storefronts.
Second level will host an impressive banquet hall and Calgary's most exciting Food Court which will draw diners from around the city. More than 300 patrons will do their best to attract the visitors with Asian and local specialties from dozens of national and independent, owner-operated restaurants. The same level will be the hot spot for interesting cultural events held on the traditional Chinese stage. The mall managers will organize multicultural events year-round. A children's play place will also be featured on the second level, so the families with kids can enjoy fully all day long.
More than 500 stores will offer unique fashion, health & beauty, giftware, electronics, food, entertainment and much more from around the world. For the adventurous and sophisticated Calgary shopper, the combination will be irresistible. For the investor, it is a rare opportunity.