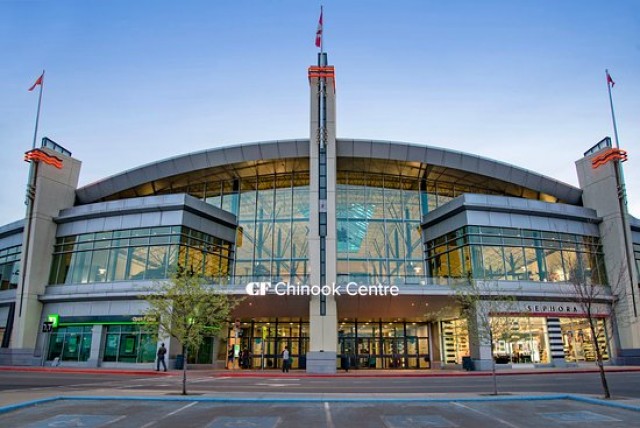 tripadvisor.com
The future of good shopping will be absolutely impossible without good meal afterwards. Or better – the future of malls without rich food areas is hard to imagine today. Food court is something that became an essential part of shopping centre experience worldwide and huge commercial real estate owners see it as an important detail of retail world, therefore more and more investments are directed exactly here.
To elevate the shopping experience for Calgary visitors, Cadillac Fairview has decided to start a $17-million redevelopment of the food court at CF Chinook Centre. This area will soon become a brand new modern CF Dining Hall, offering far more communal spaces to it's visitors.
The food court is almost 18 years old and it's definitely time for a refresh and a reno of that space to make sure we continue that great experience for our guests that come to Chinook, said Paige O'Neill, general manager of the shopping mall.
The 30,000 square feet of redeveloped space will gain the fully new face including new design and capacity featuring more than 800 seats. The renovation will include expanding and modernizing units, enhancing décor elements like tiling, as well as upgrading furniture with communal tables and banquets.
In order to keep one part of the food court operating, the project will have two phases during the construction period. The first phase will start January 14th with the closure of the south half of the food court, with completion scheduled for June. The second phase will start in June with the closure of the north side of the food court, with completion and opening scheduled for October this year.
Another great detail of this redevelopmnt is the fact the new dining space will be directly connected to the newly-opened 61st Avenue S.W. pedestrian bridge over Macleod Trail that connects to Chinook Centre.
With the food court being 18 years old, it's just a great opportunity to re-invest and continue the re-investment in the Centre knowing that the Calgary economy and the Alberta economy will come back. We don't have a problem with the food court because it's still one of the highest-producing food courts in Canada but it's definitely dated and we think this will be a great investment for not only the clients that remain in the food court and for the guests to come and experience a brand new area, concluded Paige O'Neill, general manager of the Chinook Centre.
As this all is not good enough, another retail update will enhance the shopping delight in Chinook, and that is official opening of the first Saks Fifth Avenue store in Calgary. It will take place on February 22nd and will be the third store of this brand in Canada.