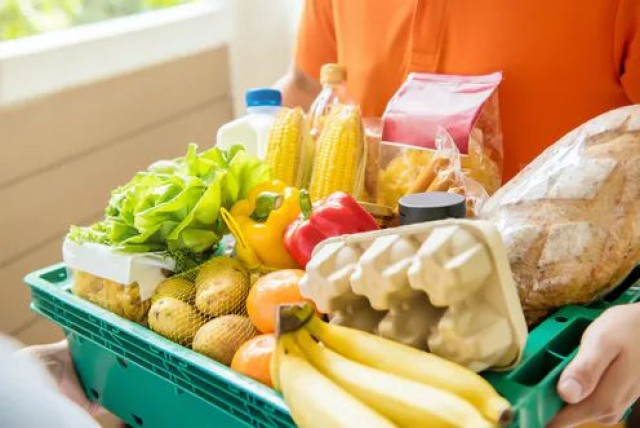 Corona pandemic is taking its toll on everyday life of all of us and this especially refers to the way we shop. Usual activity such as grocery shopping has become a tiring mess with hours spent waiting in lines with other nervous and scared shoppers.
For this and various other reasons many people are turning to delivery services for their essentials. There are numerous benefits of this way of shopping but the two key ones are – time saving and security. So many of us juggle private life chores and work responsibilities so online shopping can help save time for more demanding and important tasks. This is also a safe way to get supplies to seniors and people with serious medical conditions, who are at risk if they shop in stores being exposed to contact with others.
How does it all work?
Most major chains in Canada use an online ordering system, and offer one-time deliveries or a regular service through subscriptions.
Depending on the company you pick and the items you've ordered, you can schedule when you want the delivery, and it will take anywhere between around two hours and a week. However, have in mind the emergency situation has drastically affected the timing of deliveries.
Many delivery services are overwhelmed during the pandemic, so make sure you don't wait until you're left with the last loaf of bread or essential groceries before placing your order.
It is crucial you check the health and safety protocols of the service or a brand you will use – it is clearly outlined on the website.
Delivery is done by courier, driver or mail service. There's often a minimum order and many companies will lower shipping fees for larger orders.
Leading chains like Real Canadian Superstore and Walmart offer delivery services in many parts of Canada, while local, independent stores have drop-off services for shoppers.
Walmart
It's not that hard to believe yet it sounds incredible that as of April 5, 2020, the Walmart Grocery app saw a 460% growth in average daily downloads! It goes to show that brand-new customers who may have never placed an online grocery order before, are now regular ones using the app. Demand for online grocery orders through Walmart.ca continues to be high as there are thousands of orders each day. More pickup and delivery timeslots are opening store-by-store as Walmart is in the process of hiring around 10,000 new associates.
Important: Hospital staff can order groceries to a safe location at the hospital. For now, the service is available to hospitals in the Greater Toronto Area and hope to expand soon.
You can order groceries from all departments and over-the-counter pharmaceutical products, as well as body, hair and skin care products for a flat delivery fee of 9.97$.
For all the detailed information on how to place an order using Walmart app check out this page.
Current Walmart flyer offer more option for online purchase.
Giant Tiger
This discount store chain also offers online delivery services. They ship to most locations all over Canada and you can see the list of excluded delivery addresses here.
Note that additional charges for rural shipping and oversize and overweight items may apply. A 5$ minimum order handling fee will be applied on orders 25$ or less (before applicable taxes and shipping fees).
Things to have in mind:
A rural shipping charge will be added for designated remote locations in Canada. This is a calculated value and will be displayed in checkout once you select your shipping destination.
Additional shipping charges will be applied to select oversize and overweight items. Please see individual product pages for details to determine if the item will have a shipping surcharge applied.
Your actual shipping cost will be listed during checkout and charged to you when your items are shipped.
#StayHomeSaveLives - for essentials, check the latest Giant Tiger Flyer and order online.
Save On Foods
Another key chain of supermarkets located across Western Canada can help out in these harsh times.
Stores offer both standard brand names and private label brands, such as Western Family. Save-On-Foods operates 110 stores in British Columbia, 39 in Alberta, 6 in Saskatchewan, 3 in Manitoba and one in the Yukon Territory and has undertaken serious measures in response to COVID-19.
As stated online, in 178 stores in four provinces and one territory, Save-On-Foods is taking extraordinary measures to do its part to contain the spread of COVID-19 and meet the unprecedented demand of all consumers on its stores and online shopping business. Before you pick them to do your online shopping, this is what you should have in mind:
They have added delivery vans to their fleet to keep up with the surge in online shopping.
They have also changed to contactless pickup and delivery processes to ensure team member and customer safety.
They are politely asking all the customers who can shop in-store to do so and leave the delivery option available for those who aren't able to get to the store, including seniors, people with disabilities, and those with the novel Coronavirus.
#Save-On-Foods current online flyer
#Save-On-Foods online purchase & delivery "how it works" page
Costco
National chain Costco is another local name you can rely on.
They offer delivery in cities across the country. Have in mind that some regions qualify for two-day turnaround. Costco services provinces include Nova Scotia, P.E.I., Manitoba, Saskatchewan, Alberta, B.C., Ontario, New Brunswick and Quebec. Costco's two-day delivery for groceries is now officially available across Canada and you can get so much done online.
If your location is within the qualified delivery areas, that means that people in nine provinces can get their groceries delivered right to their door from this brand in just two days.
Non-perishable food, household supplies and other specifically marked items are also something you can add to your online shopping list. If some of the products you want aren't included in the two-day service, you can still buy them at the same time you do your delivery order. The items are listed separately in the checkout section of the website so you can see what's in each cart. Note that there is no minimum for orders and they can only be delivered to one address.
Seems that Canada is doing a very good job in regards to pandemic crisis and online food shopping. In order to help you out even more, we have put a short list of online delivery suppliers sorted out by provinces. Check it out and follow the safety instructions we listed as well.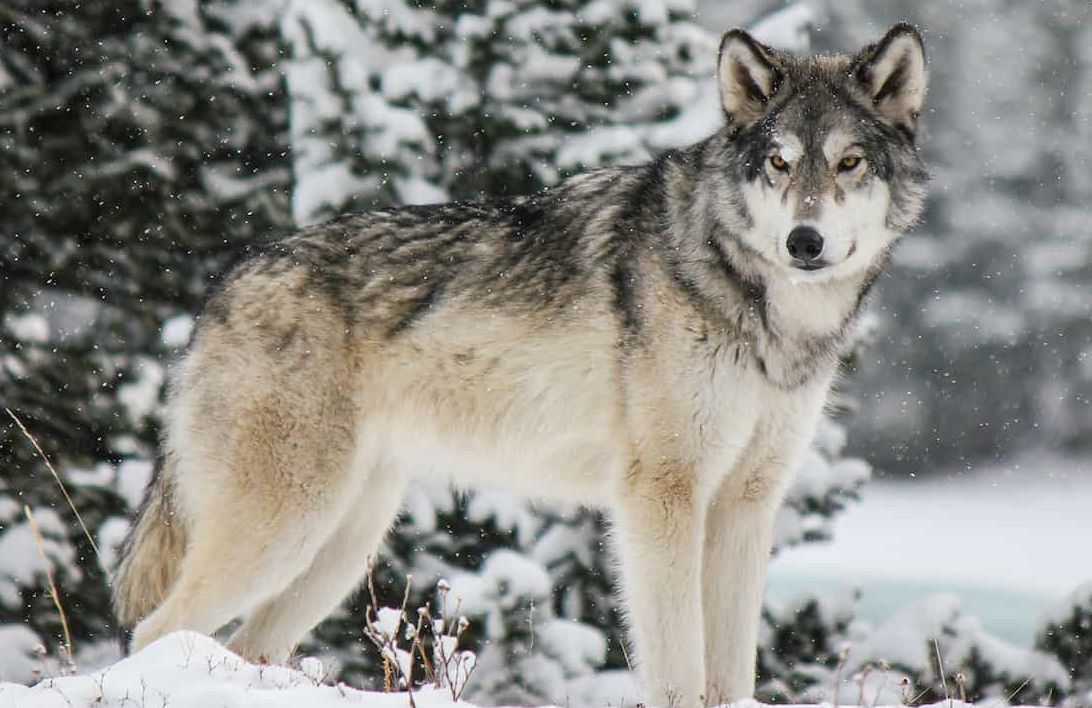 Northwest Territories
People living here can order food online via Instacart that does grocery pickup and delivery.
Newfoundland and Labrador
Residents of Deer Lake, St. John's, Stephenville, Mount Pearl and Corner Brook can do their online purchases with Colemans with note that delivery times may vary due to increased demand. People from St. John's can do their shopping by using services of independently owned Belbin's Grocery.
Saskatchewan
Use Save On Foods to order groceries online if you live in this area.
New Brunswick
Instacart will help residents from Moncton, Fredericton and Saint John.
Nova Scotia
Check out the grocery and restaurant delivery service called Couryah. They drop off items in Halifax, Herring Cove, Bedford, Lower Sackville and Timberlea.
Ontario
Shoppers in the Greater Toronto Area (GTA) can order groceries online through Grocery Getaway which also delivers to areas including Oshawa, Stouffville, Milton, Cambridge, Waterloo, Guelph and Hamilton.
Alberta
Save On Foods has pickup options and delivers to shoppers in different parts of Alberta, including Edmonton, Airdrie West and Red Deer. Customers in the greater Edmonton area, Calgary, Bow Valley and cities in Alberta can also use The Organic Box, which delivers locally produced products.
B.C.
Save On Foods offers delivery and pickup options in B.C. cities including Coquitlam, Abbotsford, Nanaimo, Surrey and Vancouver. Manitoba is on the list too. Residents of Brandon and Winnipeg can rely on Walmart and Real Canadian Superstore.
Quebec
Provigo allows customers to shop online at home and pick up their orders at a nearby store, or schedule delivery via Instacart.
EXTRA SAFETY TIPS
While the chances of transmission via food courier are quite low, experts say taking a number of precautionary steps can help minimize risk and make you feel a bit less anxious. With home delivery for example, proper distancing with the driver is highly recommended. University of Guelph food science professor Keith Warriner claims the best idea is to ask a person who delivers the groceries just to leave it at the door.
You've got more chance of being infected by a person rather than a parcel – experts say.
Research published in the New England Journal of Medicine suggests the virus can live for up to 24 hours on cardboard and on other surfaces, including plastic, for up to 72 hours. Therefore, frequent hand-washing, particularly before or after handling food and containers, can significantly lower the risk.
We hope we helped with useful tips on how to full your stocks and be safe in the same time. Do not forget – stay at home so you can stay healthy and shop responsibly. For more updates and useful infos check out Shopping Canada.com.