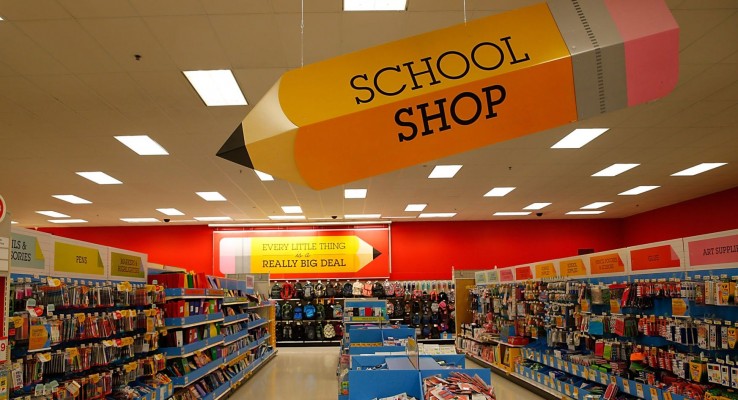 Current circumstances made back-to-school shopping all but ordinary.
Situation specifically affected consumer behavior and the spending patterns of stressed out parents.
This year has been pretty much unexpected so far, taking us on an emotional roller-coaster and this (not so fun) ride includes uncertainty regarding remote and in-class learning.
According to the recent back-to-school shopping survey, Canadians will be doing less shopping for school supplies than they did a year ago during the traditional preparations for new school season.
The survey found 41 percent of Canadians shopped for back-to-school in 2019 versus 37 percent anticipating to shop this year.
It, also, showed, the average anticipated spend of a family for the school supplies this year is $727 versus $919 in 2019. In Quebec, for example, consumers are purchasing more school supplies and sporting goods than in other regions of the country, where such items are not in demand so much.
However, the predictions for the overall back-to-school shopping season are optimistic. How come? As remote learning was introduced in most parts of the country throughout the pandemic, which was an early April, many of the purchases that would have been made during July and August were made earlier in the year. Parents and their kids decided to equip and redesign their home learning spaces so an increase in sales has been noted in categories such as furniture, electronics, school supplies, books and related items.
This way, many students of all ages have been setting up their home classrooms so that they can continue their schooling in-house and to better accommodate a new way of living.
The trend continues to grow with more buyers trying to adapt to remote learning and studying from home – retail experts predict the numbers will be greater than those from last year when it comes to overall sales of gadgets and furniture, especially desks and accessories.
Back to school basics
Back-to-school shopping is stressful enough the first time and now, with these unusual circumstances, it becomes a task only supermoms can handle smoothly. Parents of 1st graders are eagerly making their lists and checking them twice, because there's a lot to have in mind – backpacks, bags, pens, pencils, notebooks and binders, new clothes etc.
However, let's bring out two new ideas and an item that is a must, in these days of new peculiar reality.
Hand sanitizer
With or without a virus, the fact is – kids will try to touch anything, anywhere, at any time, for no specific reason. It's in their nature to be curious and it's also in their nature not to have a habit to wash their hands. So a good hand sanitizer is a number one item to put on a shopping list.
At school they're around dozens of others little equally curious creatures. Choose the ones with high percentage of alcohol (and no, they don't have to smell nasty), they come in many different forms and scents. Just make sure you have a hand sanitizer ready at all the key points - their locker, the car, the home and their backpacks.
Lunch box with sections
There's a joke that metal lunch boxes are made for construction workers and typical plastic ones are out of fashion. Put another cool and useful item on your back-to-school list – a bento-style lunch box. These items are very handy as they allow for a healthy amount of food sectioning. Just make sure they have a leak-proof lid. Online shopping kingdom is a fun space to be in, when there are tons of options with your kid's favorite cartoon heroes – pick practical and pretty lunch box.
Markers and highlighters (put in a good use)
These are very important! And not for coloring or fun reasons only. Kids like to make sure they show the things are "theirs".
Applying some kind of labeling system might be a good idea to avoid bickering among children. Having a selection of Sharpies around will ensure that your little one's name is on or inside of the items they use. There's no better way to prevent things from disappear or being replaced – so do not forget to buy some good flashy markers!
Statistics from last year indicate Canadians have a significant school budget and love to spend online.
The Ebates Canada survey conducted online in June 2019 showed some interesting numbers:
Almost 70 percent of parents plan to shop online for supplies, more than double from 31 percent in 2014.
Survey has also found 77 percent of Canadians shop for back-to-school supplies early, with 67 percent of those shoppers spending more than $100 per purchase.
An average cost per child for back-to-school shopping is $168.
The older the kid – the higher the cost. Parents will spend $198 for secondary aged children, while preschoolers are expected to cost parents not less than $147 per child.
Having all this figures in mind, it may be a good idea making a detailed shopping (read saving) plan – shop smartly for your little one - get the latest flyers before filling up that cart.
Under the slogan However you go back, we've got your back, Walmart has done a pretty awesome job in preparing school supplies for the all-age students, from preschoolers to college people. Browse their hot deals to find the best items for creating comfortable home learning space or to prepare your child for their in-class semester.
We got you covered with the freshest Walmart coupons and flyers. Check them out and get the outfits, basics, new shoes, sneakers, uniforms, backpacks and even face masks from your favorite brands at marvelous discounts.
Mastermind Toys are not falling behind either – their staggering book section covers tons of topics and interests aimed at all ages – from toddlers to teenagers. Reading interesting books can be a good way for your little ones to prepare themselves for a school mode.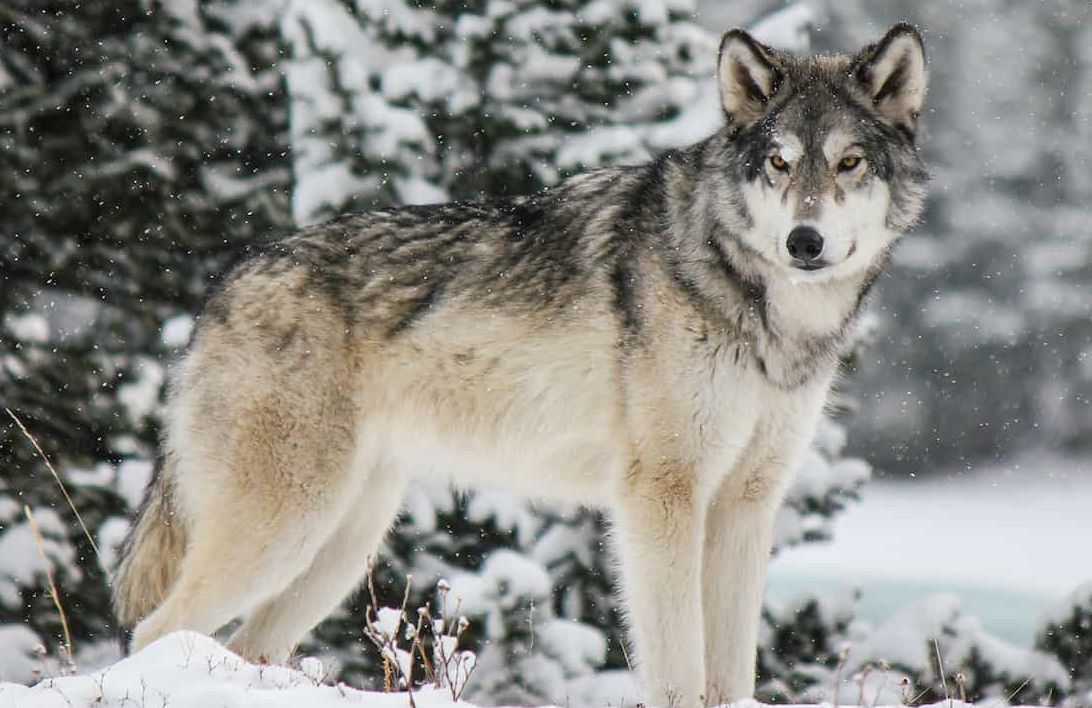 Use the best of deals at Mastermind Toys in Canada and dig into the world of dragons and Harry Potter, fun school tricks, science, baking, robots or drawing. There's everything for everyone!
#DID YOU KNOW?
Mastermind Toys will serve you at 68 locations all around Canada.
Every year toy experts from a company go a long long way crossing three continents and more than 250,000 km to discover the best and the most unique toys in the world. They do this to ensure only the premium fun and learning items will wait for the visitors in each store location.
Mastermind Toys was once an Educational Computer Store. Brothers Andy and Jon Levy opened it in Toronto in 1984 selling educational software to families excited about their new home computers. A second shop, Mastermind Educational is opened in 1985 with an expanded assortment of the very best toys, games and books.
In the 90s this store grew to a total of 10 locations across the greater Toronto area. Since the bothers kept building brand based on the two key things – eager curiosity and attention to customers' feedback, the store got a reputation of a "smart little toy store" Even today, number one factor for the unique selection is based on customer suggestions, requests and survey.
In 1997 Mastermind Educational launches their first website - mastermindtoys.com - and welcomes customers from across Canada and the United States.
In 2005 Mastermind Educational reinvents their name – Mastermind Toys – and store locations with a fresh logo and color scheme. The eleventh store in the Greater Toronto Area is opened in 2007.
Today, Sarah Jordan, CEO of the company, makes sure to maintain the brand's image as the leader in customer and employee experience, embracing the benefits of a digital reinvention. A new way of online shopping is launched – Pick Up In-Store, allowing customers to place their purchase on the website and then either pick up in-store, or have their package delivered to their car. The new Inspiring Educators program is also launched to recognize all the teachers, early childhood educators and daycare providers in Canada.
Mask as a new fashion detail
Unfortunately, masks and hand sanitizers became new normal in the classrooms and kids will have to get use to it. Still, while for some children it won't be any problem to wear a mask, many will not be thrilled with the idea. So we have to normalize mask-wearing.
Here are few ideas on how to do so:
If you are making a mask, let your child participate in the process, let them choose the material or decorate their own mask.
Are you buying one? Have fun while doing so and pick out child-friendly designs.
Talk to your kid about scary details they relate to wearing a mask – seeing or touching a mask or seeing others wearing it, putting on a mask for short periods of time and putting it for longer periods of time etc.
Try pairing the act of wearing a mask with something they enjoy, like allowing video game time (within your limits) while wearing their mask.
Back-to-school shopping will never be the same, but with or without pandemic, one thing never changes – school supplies are expensive and you should shop smartly. Save with Shopping Canada by browsing the best and largest shopping malls in Canada and make sure you start new school season prepared but not overstressed.
Good luck&stay safe!