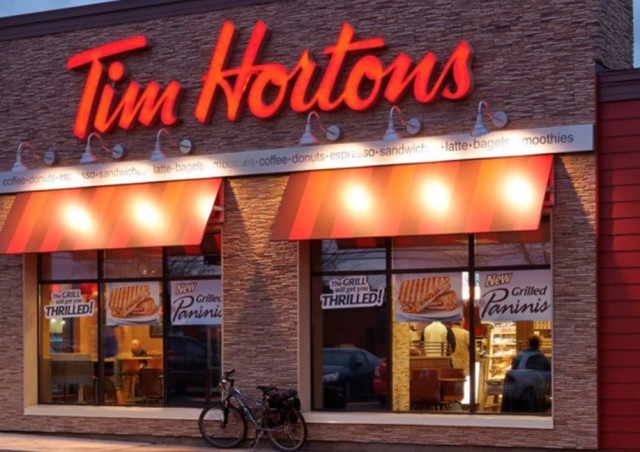 Tim Hortons brand represents a Canadian icon with stores in almost every city, town and village in Canada. It is Canada's largest quick-service restaurant chain, with 4,949 restaurants in 15 countries as of March 2, 2022.
You can find the brand all the way from Tim Hortons Stores in Alberta to Tim Hortons store locations in Saskatchewan.
How did the company gain such iconic status…
The first "Tim Horton's Donuts" opened on Ottawa Street in Hamilton, ON, in 1964. Charging only 10 cents per donut, their coffee and sweets quickly became a sensation and more stores started opening its doors.
By 1974, 40 Tim Hortons stores were serving happy Canadians. Unfortunately, in 1974 Tim Horton passed away in a car accident and his partner, Ron Joyce, took over operations. Joyce managed to turn a small local business into a national sensation. He began opening stores in other provinces, expanding the menu. Soon Tim Hortons became Canada's largest food service provider.
The Story of the Brand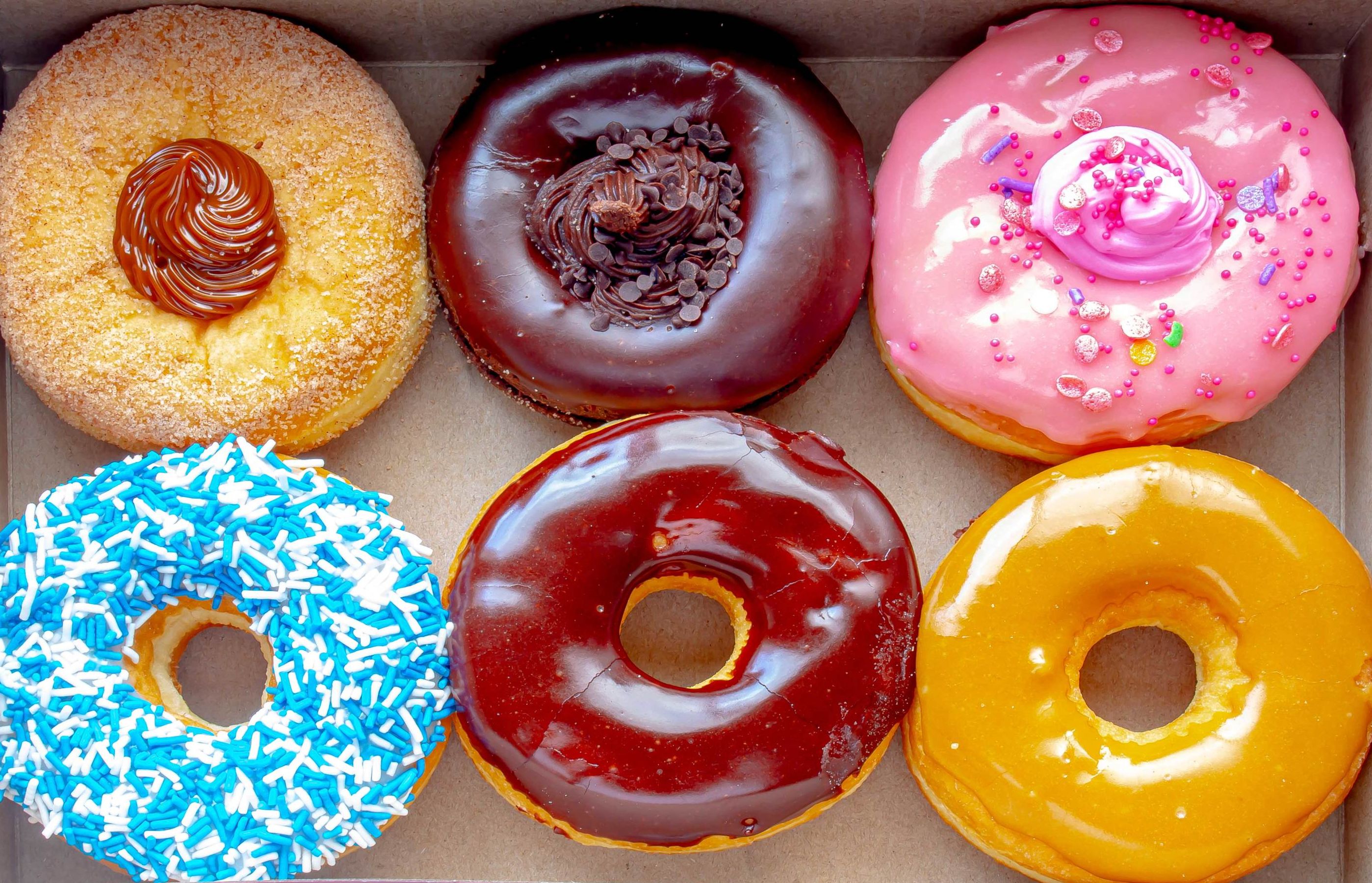 "Tim Horton's Donuts" was founded by Canadian NHL star Miles G. "Tim" Horton. Born in Cochrane, ON in 1930, Horton spent his childhood playing hockey in Cochrane and Timmins. In 1948 he moved to Toronto to play junior hockey – he signed the contract with Toronto Maple Leafs. Two years later, he started playing with the Leaf's farm team and his career went pro. Horton spent his professional career playing for the Toronto Maple Leafs, the New York Rangers, the Pittsburgh Penguins, and the Buffalo Sabres. Year 1967 was the last time the Leafs won the Stanley Cup with Horton in the team.
The Franchise of the First Tim Hortons
It was Spencer Brown, a 21-year-old bank clerk from Toronto who started being part of the business story. The restaurant he set up as part of franchise was an immediate hit - shift workers from nearby steel plants would come every day to enjoy coffee and doughnuts. It lasted for a while, then business started to slow down. Brown left and went on to be a successful hotel operator. Charade, his partner, was moving money from Timanjim Ltd, to his struggling doughnut company without Horton's knowledge. To resolve the problem, on 27 January 1965 Horton became an equal partner in Charade's doughnut business, which was incorporated as Tim Donut Ltd.
The third franchise at the troubled Hamilton franchise was led by a police officer named Ron Joyce, who lived nearby. Joyce had been running a Dairy Queen on the side and was looking to expand his restaurant business. When Dairy Queen wouldn't approve his plan to open another outlet in nearby Bronte, he decided to give it a try as the next franchisee for the doughnut shop, in February 1965.
More turbulence followed as Joyce was in and out of the story. Horton wanted him back, but Joyce would only agree to return if he was made an equal partner of Horton in the franchising company. Charade was no longer in the game, and his former half of Tim Donut was now owned by Horton's wife, Lori. Horton agreed to Joyce's condition, and Joyce bought Lori's half for $12,000 to become Tim's new partner in Tim Donut in December 1966. Charade (who died in 2009) moved on to work with other franchising operations, but he and Horton remained friends, despite the business troubles.
Balancing Hockey and Business
Horton and Joyce slowly expanded the store chain, and by 1967 had four new restaurants - three in Hamilton and one in Waterloo. Joyce had left police to devote himself to their restaurant business. Although Horton was still playing professional hockey, he was far more than a name on the restaurant logo. He was particularly involved in scouting and choosing locations, but took part in all aspects of the restaurant business, too. He even helped to build at least one of the early outlets in Hamilton.
As Horton aged, he could still play at a high level as a "stay at home" rather than a rushing defenseman. He also worked as mentor to younger players. His experience was especially valued as the NHL began expanding and a rival league appeared, the World Hockey Association. Player salaries rapidly grew as a result. Horton, who had been paid a $12,000 salary as a Maple Leaf in the 60s, was soon making over 12 times that amount as his career took him to the Pittsburgh Penguins, the New York Rangers, and finally the Buffalo Sabres.
Every summer, Horton would routinely announce that he was not returning to play. However, his restaurant business always needed the extra cash, so he would go back to the court. He arranged for his NHL salary to be paid to the company, with half the money going to Joyce as salary so that his partner would run the business while he continued to play.
Tim Hortons Charity
After Tim's death in 1974, to honor Horton, Joyce founded the Tim Horton Children's Foundation. The first camp opened that same year in Parry Sound, ON. The camp aims to "foster the strengths within youth to achieve their full potential and empower them to pursue a life without limits." The main goal is to support kids 12 to 16 years old from disadvantaged circumstances and teach them skills like leadership, resilience and responsibility.
Have in mind - Camp Day is always the first Wednesday in June and this is when you can go there and buy coffee and your favorite sweets because 100% of sales from all coffee purchases will be put towards sending selected kids to camp.
Today, there are 7 camps in North America, and the original Parry Sound camp still operates. Campers still attend at no cost to themselves or their families, and all the camps are accessible for people with disabilities.
Tim Hortons is also noted for its contributions to community sports leagues, especially the Timbits Minor Sports Program. The program provides opportunities for children ages 4 to 9 to play house league hockey, soccer, ringette, lacrosse, softball, and baseball. NHL stars Sidney Crosby and Nathan McKinnon act as respectable alumni of Timbits hockey.
As for the stores expansion today, while initially stores were concentrated in Ontario and Atlantic Canada, the company has been putting more effort into expanding to other provinces and territories. You can find any Tim Hortons in Ontario or Tim Hortons in Alberta as we mentioned. There's even a Tim Hortons in Iqaluit, Nunavut! Today, Tim Hortons also has an international presence, with stores in the Asia, Middle East and the UK.
Key Milestones
1976 - The Tim Bit is created and becomes and instant sensation. Since 1976, Canadians have eaten enough of the bit-sized treats to stretch to the moon and back almost 5 times!
1984 - The first US store was opened
1986 - The first Roll Up The Rim contest got Canadians everywhere rolling their coffee cups. The biggest prize in 1986 was a pack of Tim Bits.
1991 - The 500th store is opened in Aylmer, QC
1995 -The 1000th store is opened in Ancaster, ON
1999 - Everyone's favorite, the Ice Capp was born!
2000 - The 2000th store is opened in Toronto, ON
2004 - The word "double-double" is added to the Canadian Oxford Dictionary and Tim Hortons celebrates its 40th anniversary
Fun Facts
When Tim Hortons first opened its doors in 1964 in Hamilton, Ontario, a donut would cost you a dime. The first Tim Hortons donuts ever made were classic Canadian favorites, including the Dutchie and the Apple Fritter.
The rarest varieties at Tim Hortons are Maple Cruller, Maple Swirl, Chocolate Snow, Chocolate Éclair and Long Johns. If your local serves up those hard-to-find delicacies, count yourself lucky!
If there was an award for the donut capital of Canada, it would likely go to Lloydminster, Alberta, where you'll find the most donuts consumed per capita.
In 2017, Canadians ate so many Tim Hortons donuts that if you were to stack them horizontally on top of one another, it would reach the height of the CN Tower!
Incredible 43-million donuts are served per month in Canada. Or let's put it this way - that's 10 million per week, and 1.4 million per day.
There's a sweet in the menu called a "Priestley" donut—and yes, it's named in honor of Canadian actor Jason Priestley. After the Beverly Hills 90210-student stuffed a chocolate Timbit into a strawberry filled donut on an episode of How I Met Your Mother and named it "The Priestley," Tim Hortons decided to make a smart marketing move and voilà – this is how a donut got the actor's name!
We hope we inspired you with the story about one of the greatest Canadian brands. You may remember some of the details while enjoying your next Apple Fritter donut or Honey Cruller, Chocolate Dip, Sour Cream Glazed…So, find your local Tim Hortons and head to the store to grab your perfect morning coffee cup with a yummy delight! Bon Appetit and get sticky!