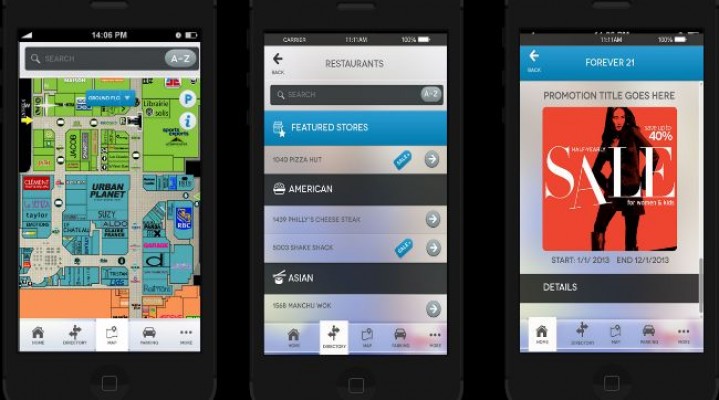 Apps are everywhere!
And they make our lives easier in many different ways. This includes the retail world and its most exciting part – shopping!
Top-notch technology is, surely and steadily, finding its way to bridge the gap between the online and physical shopping experience.
Some of the more innovative malls have started to integrate indoor mapping into their mobile devices, making it easier for shoppers to find the fastest, most convenient routes throughout the mall. And not only that – indoor maps keep increasing sales for retail tenants by creating a more pleasant, personalized shopping experience.
It is believed by both tech and retail experts that these kinds of maps have to be an integral part of the next generation shopping mall apps in order to truly revolutionize the shopping experience of the future.
For example, Cadillac Fairview is kicking off the new decade with a pioneering entity called Ravel. It utilizes digital platforms with connected technologies and artificial intelligence to improve the overall consumer experience, while at the same time removing 'friction points' in busy shopping malls all around the country.
Ravel by CF will create an engagement platform to enhance the businesses of brands and retailers while providing a more seamless, enjoyable experience for our consumers. Our integrated model gives us a strategic advantage in the market, allowing us to anticipate the needs of our consumers, our retailers and the office employees in our properties, said Cadillac Fairview Executive Vice President Jose Ribau.
The critical role of shopping mall indoor maps is to reduce a considerable amount of stress involved with the shopping, making this activity a pleasure, not a hustle.
Enhancing shopping mall apps with location-aware technology will give mall owners a distinct advantage over their competition by delivering extra value to tenant retailers and creating exceptional experiences for customers.
Apple Maps has been updated with indoor maps of at least 18 shopping malls all around Canada. This includes Toronto, Mississauga, Hamilton, Montréal, Calgary, Ottawa, Winnipeg, Vancouver, and Dieppe, New Brunswick. Malls like Fairview Mall in Toronto or Square One in Mississauga are no exception, so now visitors will be able to browse stores and find their favorite tenants with ease, just by using the indoor mall mapping technology.
Markville Mall located in Markham is on this list too, so shoppers who live in this part of Canada can test their skills as well, by using the maps for more convenient and faster shopping.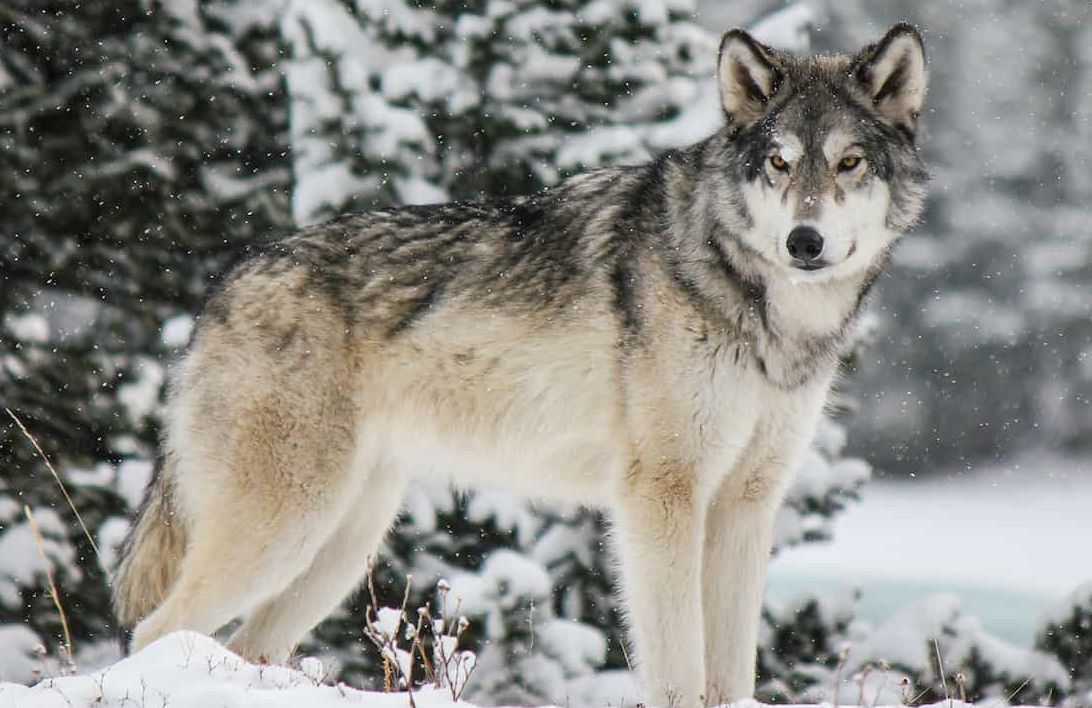 Also, we rarely mention one of the most visited malls in London, Ontario, now ready to embrace its high-tech moments. Masonville Place in London, ON, locally known as Masonville is a two-story regional shopping centre with over 130 stores, several restaurants, and a food court. It opened on January 2, 1985, and it was the second multi-level shopping centre in London. On March 29, 2016, Cadillac Fairview announced that Masonville Place would receive significant renovations. The $77 million improvements included a two-level mall expansion into the former Sears store, which had occupied an area of approximately 127,000 square feet. This redevelopment brought some new brands int Masonville's halls and some of them include London's first Disney Store, Hot Topic, Zara, H&M, etc. Today, this mall is one of the premium ones to embrace the technology that makes shopping easier.
Here is the list of shopping centres in Canada using location-aware technology:
Galeries D'Anjou in Montréal
Carrefour Laval in Laval
Promenades St-Bruno in Saint-Bruno
Fairview Pointe Claire in Pointe-Claire
Rideau Centre in Ottawa
Markville in Markham
Shops at Don Mills in Toronto
Fairview Mall in Toronto
Sherway Gardens in Toronto
Square One in Mississauga
Lime Ridge in Hamilton
Fairview Park in Kitchener
Masonville Place in London
Polo Park in Winnipeg
Chinook Centre in Calgary
Market Mall in Calgary
Richmond Centre in Richmond
Champlain Place in Dieppe, New Brunswick
Some big malls are not on the list yet but it's the process in progress and there is an evolving rise of indoor mall maps.
How it all works
Once a shopper has researched and determined the product online, they plan to make their way to the mall to buy the physical item. The next step in the shopping adventure involves consumers using their smartphones to navigate to the mall and plan the fastest route to the store they wish to visit (to avoid crowds and save time).
Indoor maps at shopping malls make it easier to find the exact location of stores, restaurants, and restrooms on each floor. It also helps in locating the parking, escalators, stairs, and so forth. App offers place cards where you can browse by categories, such as clothes, shoes, accessories, beauty, food, and drinks.
Browsing gets so functional it even allows the users to get all the information needed about the specific product or service they are particularly interested in. So, for example, if you are in a mall and you are looking to buy home appliances, by selecting "browse" at the bottom of the screen, it allows you to search through all the options available in the shopping centre, or narrow the search depending on your criteria. Details regarding information include user ratings, the type of product sold and handy information regarding opening times and store contact details.
Indoor Mall Maps - Key Features
Apple Maps allows customers to locate points within the mall at any time conveniently.
# Apple Maps makes it possible and easy for users to shop in malls around the world without having to download another application with only generic maps – not many shoppers are aware of this fact, so now you know. The app has expanded coverage and a familiar interface.
# Precise location - Using the iPhone's GPS, customers can pinpoint their exact location so that they can guide themselves to another spot inside the mall. Even if the shopping centre has multiple levels, it's no problem at all - this feature is functional even then, by syncing between floors.
# It is possible to browse shops by category - Apple Maps improves searches by letting customers digitally locate shops by category similar to how a physical directory would function.
# Siri integration - Customers can activate the phone's virtual assistant search by asking where the closest store, café, shop, or restroom is. The AI will smoothly help out and save the visitor's time.
# Imbedded third party application support - Retailers with an application in the App Store can embed it into Apple Maps. That way, the customers can access them in one click only.
Benefits of indoor mall maps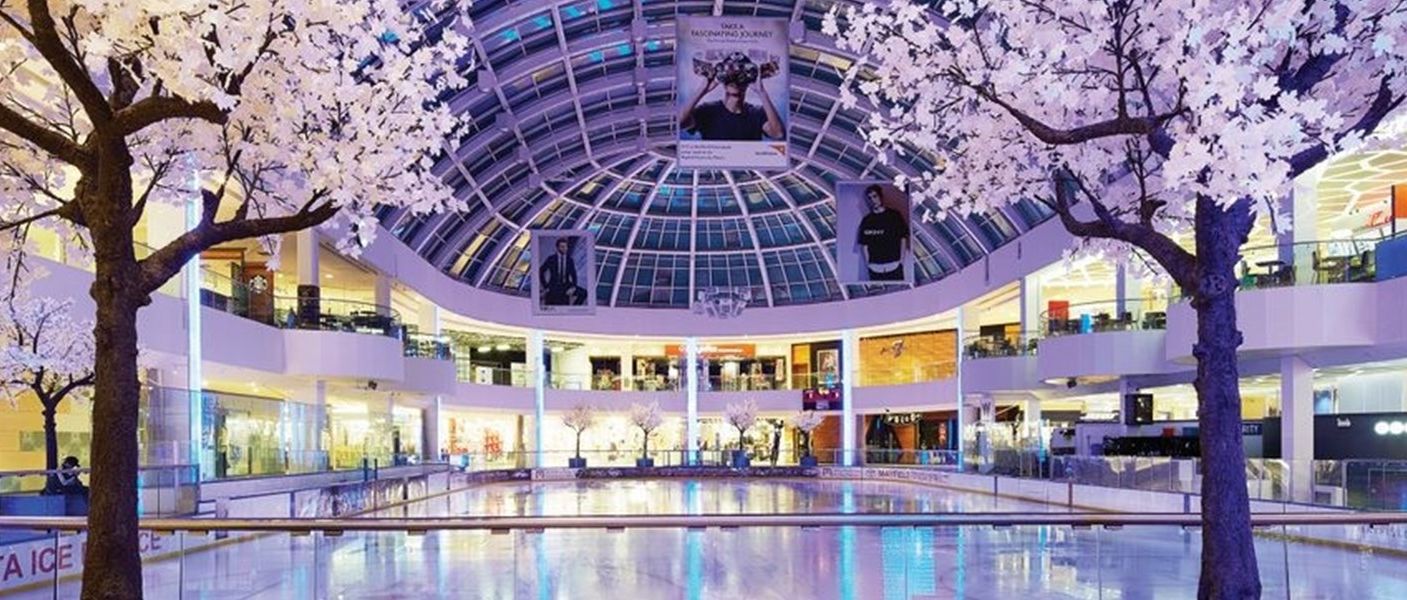 So why should mall operators invest in getting indoor mapping conducted when the physical directory continues to achieve its goal of managing customers' demanding wishes? There are many reasons for this, but here are some of the important ones to have in mind:
# Digital transformation
Both retailers and mall operators are doing their best to find new ways to engage customers and improve satisfaction and sales. Indoor mapping paired with cutting – edge technology can assist in analyzing traffic patterns over some time and develop the ways space in the shopping centres is used in a more useful way. Furthermore, indoor mapping can open the doors to creative ideas such as incorporating augmented reality into storefronts.
# User base worth of gold
Did you know that Canadians own more than 25 million mobile devices currently? Well, Apple's share is approximately 15 million. Can you, then, imagine how powerful that user base is and what can be done with it? Research of a company Device Atlas has shown that Apple's iOS is the dominant mobile platform with nearly 60% market share in Canada for 2018 and that is a user base that mall operators should definitely have in mind.
# Planning & time-saving
A plethora of information offered through indoor mall maps will save every user's time and make planning more efficient. We all head to the grocery store with the list, right? This is something similar, just packed in a different, more fancy and appealing way. Many customers and tourists plan before they visit a mall, so the information in the app would assist visitors to search and plan their retail experience earlier, instead of wasting time wandering around the mall looking for a store. Besides, there is an amazingly useful feature called - third-party application integration. It allows services like purchase ahead and pick up at the physical store.
All in all, the future of shopping keeps evolving and technology is becoming a vital part of this dynamic. Apps are taking over our lives, so we might as well use them to improve our retail experiences, save time and money and make the most out of our next purchase. The indoor mall mapping is one of the best inventions we can utilize for that purpose.
To find out more about the best malls in Canada, all the news, deals and hot updates, local shopping malls near you, visit the Shopping-Canada.com and never forget – the trick is to shop smarter, not harder!