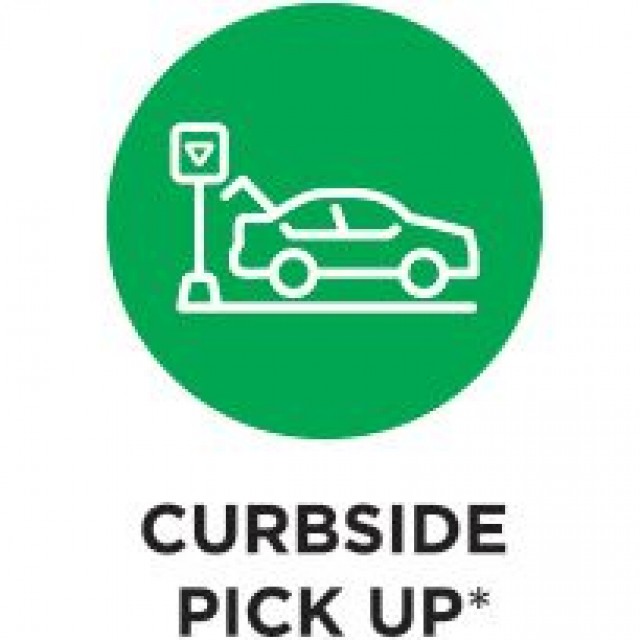 In order to stay in the game and save their businesses in the middle of pandemic, brands and companies are embracing innovation more than ever before. Investing in new technologies helps them in sales and not only that – it makes it easier to develop business models to prioritize public health. One of the most important aspects when it comes to customer service in the times of COVID-19 is the shopping option known as curbside pickup.
Curbside pickup is a great way to retain public safety while making sure businesses will keep serving their customers in a quick and safe way. Curbside pickup isn't a new strategy. Grocery stores and retail stores have been doing it for years. However, thanks to the current public health situation, restaurants of all sizes have started using this option.
So, what is the curbside pickup and how does it work?
In general - you'll place an order online, then drive to the store and park in a designated spot, where staff will verify and load your order into your car. Store-front pickups are similar, but do not require a car – instead, you pickup your order at the store entrance.
Both services are usually free with same-day turnaround times, but your mileage may vary based on demand.
Curbside and store-front pickup options are the best examples of contact-free shopping as they limit the shopper's direct exposure to others and allows for stores to better manage their flow of customers. You will also get orders much faster than having it delivered to your home, as many retailers are facing increased demand in online shopping.
There are statistics out there where if you are waiting under two minutes, you're four times more likely to come back to do curbside pickup, says Jeff Baskin, EVP of global sales and marketing for Radius Networks.
Toronto-based Mercatus recently launched its Mercatus Enhanced Fulfillment solution, which speaks to how the ecosystem can work together to improve the grocery pickup experience. The solution combines Shopper Kit's fulfillment technology with Radius Networks' location-based communications.
From a customer standpoint, location-based technologies like this require little to no effort on their part. Customers temporarily share their location only when they're using the app.
These are just some of the ways technology is involved with helping us cope better with our shopping during the challenging COVID-19 times.
Malls don't fall behind when it comes to shopping curbside. You can use our website to dig into the world of shopping network in Canada and you will find out more about the locations closest to you that offer safe shopping. This will help you with whatever you are searching for, whether it's the nearest MAC Cosmetics locations or your favorite shoes dealer.
For example, Fairview mall stores and storefronts apply this system in order to protect their visitors.
Here's how to use curbside pickup at CF Fairview Mall:
Curbside pickup is located in various parts of the parking lot for the convenience of shoppers. You can check out the location of the curbside pickup zones at the mall's website.
Start shopping via retailers' websites, apps, or browse with the LiVE by CF app! Once you've found your desired products, you should check with the retailer to confirm the ordering process.
Once parked, contact the retailer(s) you ordered from and let them know which curbside pickup Zone and Parking Spot you're in. You may park for up to 15 minutes in the reserved curbside pickup spots.
Have your ID and order confirmation ready for the retail clerk to verify. Once confirmed, they'll drop the items in your trunk and close it up so you can be on your way!
At all times, it is advised and recommended keeping the physical distancing.
To make the most out of your curbside pickup and home delivery experience you can utilize many apps that are streamlining orders & pickups. These are some to have in mind:
My H-E-B
This app will save you from the anxiety of a stressful in-store grocery shopping.
You can place an order and schedule curbside pickup, making sure to do so a few days in advance so you know it'll be ready and available on the day you need it. You can also set up home delivery for an extra fee.
Instacart
Another great way to schedule grocery store delivery as quickly as within an hour from a variety of stores. Some of them are Kroger, Phoenicia Specialty Foods, Whole Foods Market, Sprouts Farmers Market etc.
Amazon/Prime Now
If you regularly shop on Amazon and especially if you're a Prime member, having this app on your smartphone or tablet is a must. You can quickly check if a gift on your shopping list is available or on sale and arrange for a quickly arriving purchase within a matter of minutes. You can track all deliveries, too.
Cartwheel by Target
This app is useful both before and during your shopping trip, as you can pull up sales and coupons tailored to your shopping needs.
Arrive – tracker by Shopify
How many times have you ran out of air trying to get home from work in time to collect a package delivery, only for it to be sent to a storage facility, or worse, returned? This app syncs with your Gmail account to track your online orders from retailers like Walmart, Amazon, Urban Outfitters while in the same time providing updates from carriers including DHL, FedEx, UPS etc. It allows you to track exactly when your package is set to arrive, and make other delivery arrangements, if needed.
There is more…
PC Express is also one of your best friends when we talk about picking up your groceries.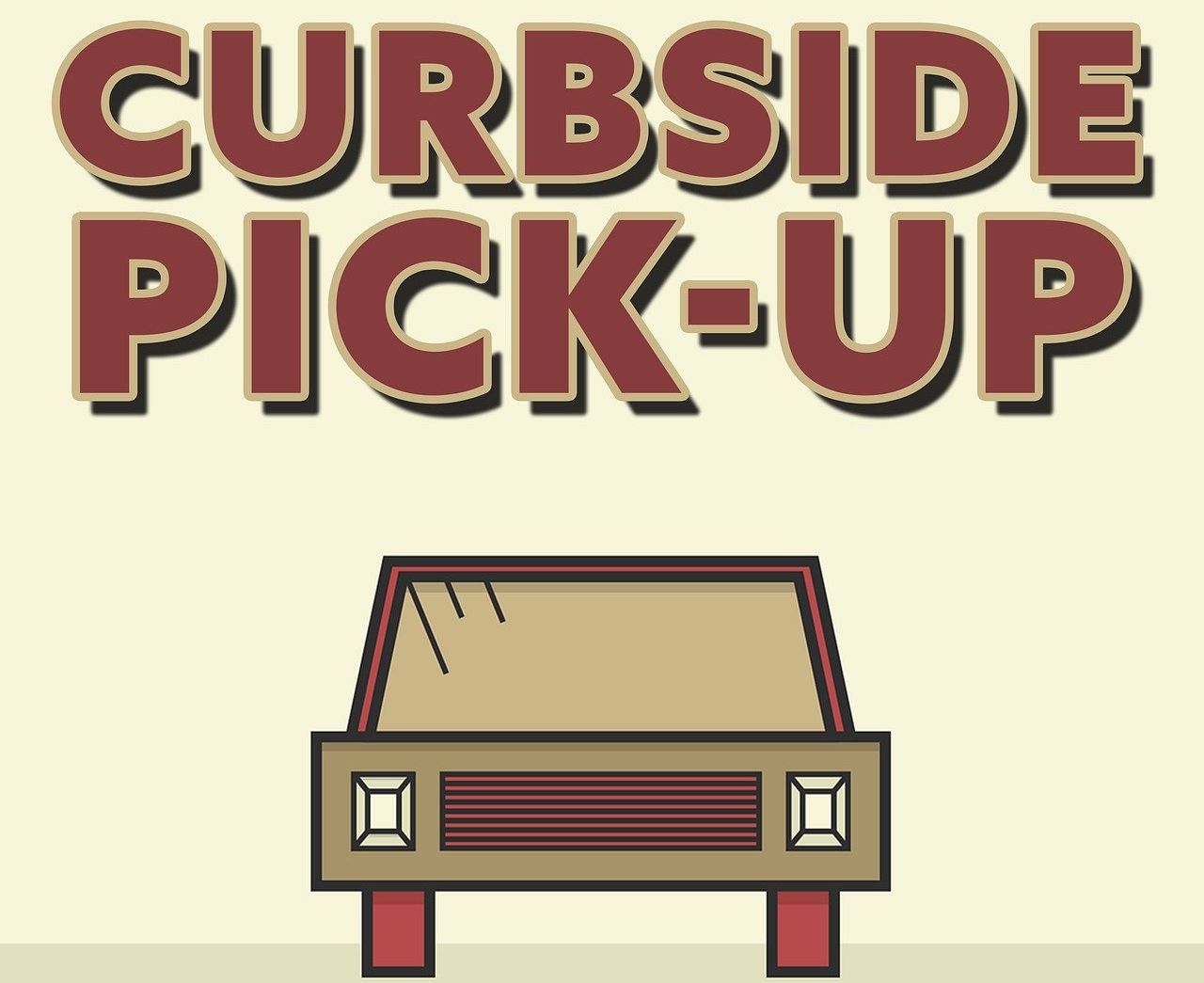 You can use a web browser or the app to find the pickup locations closest to you and place an order. Pickup costs $3 on weekdays and $5 on weekends. If you want to get your groceries delivered, the experience is a bit more restricted. The area of downtown Toronto is the only one where you can order delivery using PC Express. Timing in delivery varies widely from app to app. A delivery order to downtown Toronto via PC Express sometimes takes 3 days, while an order placed in the suburbs via Instacart, however, can be delivered within 2 hours.
Walmart - the international mega-chain is a leading player in the grocery industry. Online ordering for pickup is available nationwide. Grocery delivery is available nationwide through Instacart, and through Walmart itself in some locations. Walmart doesn't charge for pickup orders, except if the pickup location is somewhere other than a Walmart store.
Cornershop – some say, fastest grocery delivery service known as "Uber of groceries".
The system is very simple - you use their app to order groceries online, pay a service fee, and they dispatch someone to pick them up and bring them to your home. You can also request items not found in the online catalogue. Cornershop offers delivery from Walmart, Metro, Costco and Longo's, as well as some other non-grocery retailers.
Cornershop can deliver from any one of these retailers within the 90 minutes. But if you want the speed you need to pay extra. The delivery fee is $9.90 for orders under $40 and $6.90 for orders over $40.
Voila by Sobey's - currently, Voila is piloting curbside pickup at a handful of Sobey's store locations in Nova Scotia, with orders assembled by hand in-store. Pickup windows are available with about 24 hours' notice and cost $3.99. For delivery, Voila is available only in the Greater Toronto Area with delivery windows available with 48 hours' notice.
Why curbside matters
# Curbside pickup offers several benefits, mainly because it protects the customers who are unable to come inside the stores and the employees who are still working. But also, it gives the ability to so many businesses to stay open and serve the community struggling to live normal lives.
# Even before pandemic customers used to choose this option because it was more convenient for them and businesses liked it because it meant reduced shipping costs and packaging usage. With today's public-health concerns, one of the best ways to shop is precisely by using curbside pickup.
# Buy-online-pickup-in-store orders, including curbside pickup, grew 87% this year. Curbside pickup is a win-win situation: stores can stay in business and provide work for employees, and customers can continue to get the items they need. By keeping customers out of the store, both sides decrease their exposure to others and limit the spread of the coronavirus.
Customer experience will not stop because of a global crisis. Today, more than ever, brands have to be smart in order to maintain the strong bond with their consumers even after the virus has gone. So those companies that can offer safety and convenience with curbside pickup will be able to build relationships that will last long after we beat the COVID-19.
Meanwhile, don't waste time and use the right online place to shop safely. Browse online flyers to save and use our directory to locate any store you need.
Stay well!