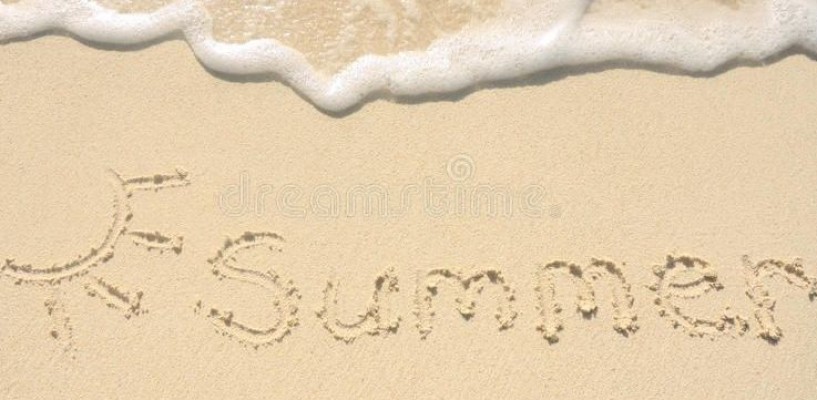 The moment summer knocks on the door we all rush out to enjoy the beauties of it! And there's so much fun things to do. Even though, the peak of the fun gets to hit June and mid-July, that doesn't mean adventure stops in late summer.
Read on and find out more on how you could spend the last days of summer and make the most out of it.
These kinds of events are one of the best ways to have fun while enjoying some great vibes outside.
One of the most famous festivals to visit is Festival International de Jazz de Montréal. Each summer, a whopping 2 million people come out to enjoy shows on 20 indoor stages and two major outdoor stages.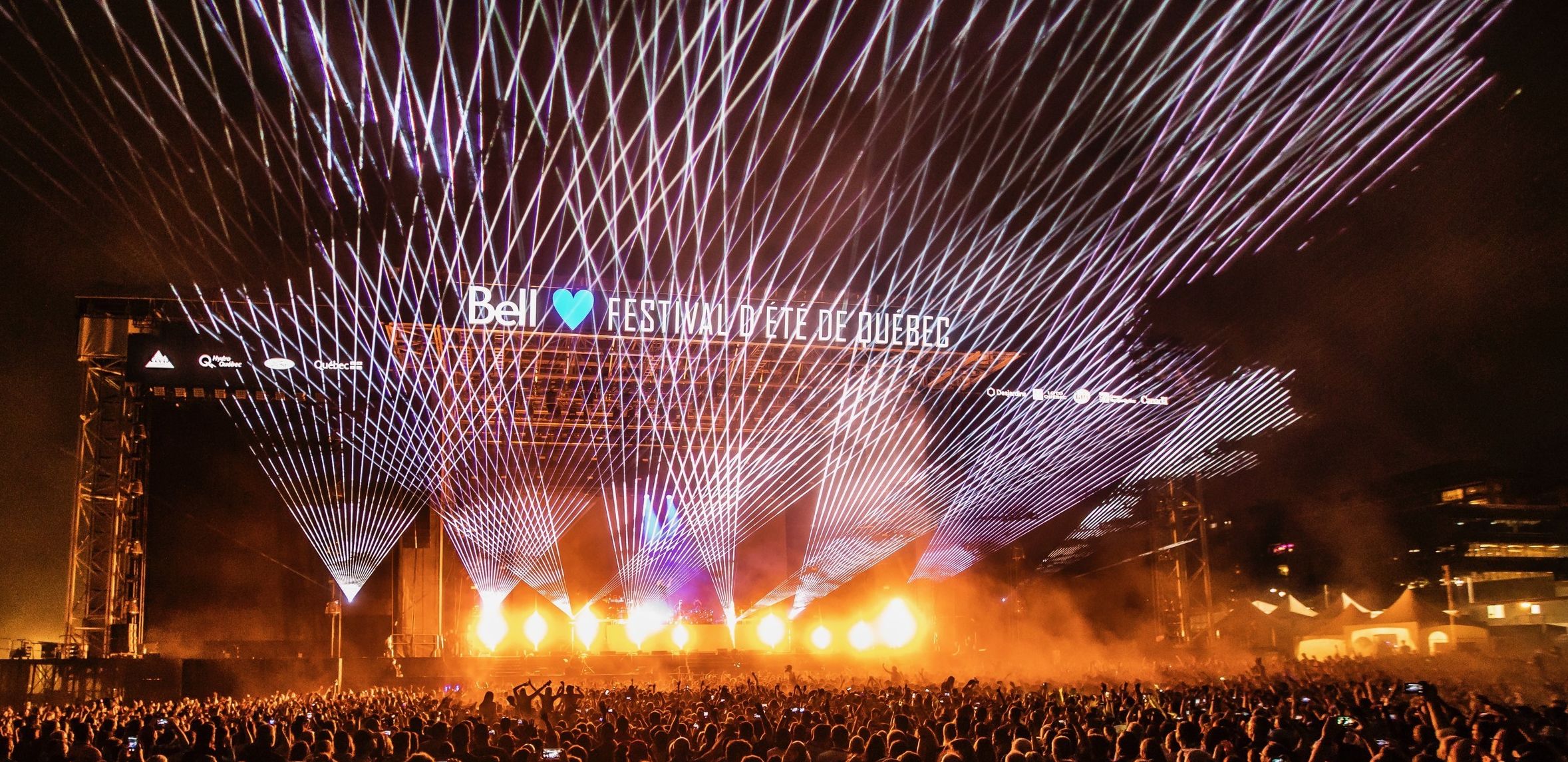 While its mostly a jazz festival, music lovers can also enjoy an array of other influences, ranging from rock to pop and electronica to hip-hop, during the 10 or so days of this mood-boosting, grandiose festival. Around 3,000 performers and musicians from over 30 countries are there to give you the unforgettable night out!
Also, the city of Quebec hosts an enormous music festival and one of the most visited in the country - Quebec City Summer Festival. During the festival historic Quebec City becomes flooded with astounding 1.5 million fans. During the Festival, the whole city is celebrating! Don't forget to check out the street performers and night festivities too! All this at 10 stages and more than 300 shows!
When it comes to fun outdoor activities there's so much we can recommend!
How about going whale-watching!
You can choose one of many catamarans to embark this adventure and enjoying the wonders of marine life. Each of these tours has a special team of people on board who will help you learning about the local history and geology. All this – while you soak up views of the Gulf Islands, San Juan Islands and Howe Sound. Tours usually take up a half-day timeslot and there are several departure times to suit your schedule.
Kettle Valley cycling
You'll have so much fun exploring the terrain with plenty of ups and downs. The trail crosses amazing wilderness, giant trestles and engineering feats through narrow canyons. Many sections are easy to access for day cycles, and if you are a wine lover, include some wine tasting as you pedal through the Okanagan. If you are aiming for an overnight trip, there are lodges and B&Bs along the trail, excluding the sections at either end. For those willing to sleep on a stranger's floor they can find free accommodations through Warm Showers or Couchsurfing for at least some of the nights.
The Kettle Valley Railway Trail (KVR) follows the rail grade of the historic Kettle Valley Railway for 650 km from Hope to Castlegar. The sections from Hope to Tulameen, and from Christina Lake to Castlegar pass through some pretty big mountain ranges, so prepare to get tired and sweaty. The trail is mostly gravel and not always in the best of conditions, so a hybrid bike would be ideal.
Hiking the West Coast Trail
Use the end of summer to get ready and hike the most famous hike in Canada!
It follows the coastline for 75 km between Port Renfrew and Bamfield through the dense temperate rainforest, along beaches and rocky shorelines.
The West Coast Trail is the most famous of Vancouver Island's coastal hikes and many experienced hikers and locals will tell you it's one of the best outdoor adventures in BC.
It was developed as a trail for shipwreck survivors and for telegraph line maintenance but has now been transformed by Parks Canada into a world-class hike. Though, take care and know this – the trail itself is pretty rough - long ladders, giant mud pits, and slippery log bridges will be waiting for you on every step, as part of this adventure. However, regardless of all the challenges, the stunning nature with beach sunsets and beachside waterfalls make it all worth it.
It's never a wrong time to walk through some lovely farmer markets and buy delicious local food. The Brampton Farmers' Market 2022 season lasts until October 8, 2022. The Brampton Farmers' Market is located in Gage Park and on Wellington Street West (between Main Street South and George Street South) again this year. Free parking is available in the underground parking lot at City Hall.
This year instead of closing the streets the city decided to hold it in Gage Park which is actually a nice setting rather than closing the main streets where it used to be held yearly. One of the coolest facts is that you can have a picnic in the grounds of Gage Park after buying food items from the various food stalls in the market.
There's always something to look forward to every Saturday morning. You can stroll through downtown Brampton enjoying the sights and smells of fresh products, live music from buskers and a delicious bite of fruits and sandwiches being offered by local market vendors.
#Protip - park your car at the nearby GO train station and walk down the platform towards the Saturday market. They even give free shopping bags with the logo of the Brampton market.
There's more…
Take a road trip
Venturing out on a road trip is a thrilling way to indulge in a little family getaway — it can also be a great idea for busy couples or millennials.
Whether you're hoping to go camping, plan an RV trip or rent a vacation home, you won't make a mistake if you choose to spend the last days of summer like this. What's not to like in travelling?
Spice it up – do a paragliding jump!
Why not ending a summer with something brave you've never done before!
For a paragliding enthusiast, Canada is a Mecca filled with spectacular locations and brilliant paragliding instructors. Some of the best places for this adventure in Canada are - Dawson Dome, The Pemberton Valley, Dennis Beach, Mount Prevost, Salt Spring Island, Grouse Mountain etc.
How about an outdoor movie night!
There's nothing more fun than getting cozy outdoors and watching your favorite movie on a summer night. Whether you're heading to your local drive-in movie theater or you're setting up your very own movie night in the back yard, you'll have a nice mini adventure in these last summer days.
Plan a picnic
If you've never thought of setting up your very own picnic this summer, now is the time to try it out. And what could be better than a lunch filled with fresh bread, charcuterie and a bottle (or two) of your favorite wine? Some essentials that you'll need for a perfect picnic include a nice bigger blanket, food basket and a mini fridge.
Visit a botanical garden
This could be a good idea for parents with small kids who enjoy being in the nature and learning some new stuff. Also, spending the day surrounded by greenery has proven positive effects on our mood. Explore your local botanical garden for fresh air and gardening inspiration galore. And if your city or town doesn't have one, a stroll through a park will have the same effect.
Book a last-minute summer vacation
A great idea for busy minds and adventurers! Even if it's just for one night, waking up in a new place is the ultimate indulgence. Instead of visiting a B&B or hotel, try something a little more creative, like a renting a treehouse, airstream or go glamping!
Did you know?
Glamping is a style of camping with resort-style services not usually associated with "traditional" camping. Glamping has become particularly popular with 21st century tourists seeking the luxuries of hotel accommodation alongside the concept of camping. Glamping is where nature meets luxury. Some call it luxury camping, some glamorous camping. Either way, this kind of adventure is a perfect way for those who are seeking a different kind of trip, the kind that encourages cultural immersion and a deeper engagement with surroundings while enjoying this upscale approach to sleeping under the stars.
Make a scrapbook
Create a new tradition by making a scrapbook to document your favorite summer moments. Take a picture every time you cross something off of your bucket list and add to an album, along with mementos and funny stories.
Never forget that some of the best summer moments don't involve any prepping at all. Give yourself permission to take on an up-for-anything attitude this August, and try not to turn down the chance to get out there and have fun.
Even if you're tired from work, even if you're broke, stop making excuses and get out there. You'll be glad you did. As always, we'll be there to help you out buy all you need with our detailed list of Canadian shopping hotspots.
Finding Canadian stores has never been easier with us!
Now go and plan your end-summer adventure before sun escapes and fall hits the calendar! Enjoy!