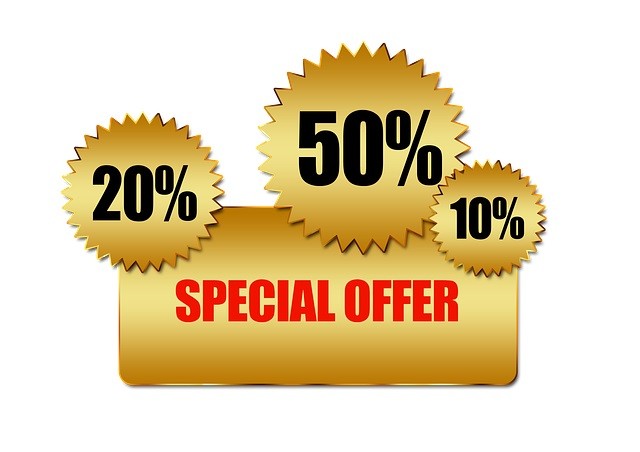 Source: pixabay.com
Grabbing the best deals almost never turns out as we imagine, so it's time to become a bargain nerd writing down the list of the best Outlet malls in your area where you can check out the deals you have been searching for. Why list? Well, every great nerd has a plan B. And a plan C. And more...This time, our hot spot is the Vancouver area.
The Outlet Collection | Seattle
You will have to drive about three hours from Vancouver, on Highway 18 and State Route 167 to reach Auburn, where this mall is located. It is the largest of it's kind in the Pacific Northwest. Unique mix of top outlet stores includes Nike Factory Outlet, Bed Bath & Beyond, Adidas Factory, Coach Factory, Converse Factory Store, H&M, Levi's Outlet Store, Loft Outlet, and Victoria's Secret. This mall has a children's play area, kid-friendly rides and a carousel, so no worries about entertaining the youngest ones while you are filling the bags with some nice pieces.
Location: 1101 Outlet Collection Way, Auburn
This Outlet was the first designer outlet to open in the Vancouver area and people love it not only for it's good offers, but for it's lovely surroundings and the fact it is located only 20 minutes from downtown. It is very easy to access, located near the Templeton Canada Line Station on Sea Island. It's concept of an open-air village with ree-lined streets and pedestrian-friendly walkways is favourite with families. Here you will be able to grab the pieces of the latest brands at up to 70% off. Some of the big names from the list are Tommy Hilfiger, UGG, Club Monaco, Icebreaker Merino, Armani, Coach, Calvin Klein, Gap Factory, Michael Kors and others.
Location: 1000-7899 Templeton Station Road, Richmond
With over 180 stores and 1.2 million square feet of retail space, it's easy to understand why this Outlet attracts great number of buyers every year. Apart from good retail offer one of the reasons we recommend this precise location are it's excellent Shuttle and Guest services. The mall offers exclusive free of charge 48-passenger Downtown Shopping Shuttle round trip service twice a day from two convenient locations to Tsawwassen Mills. They even have a 42-passenger shuttle bus to take passengers from the ferry terminal to the mall.
If you have too much to carry and would like the freedom to shop more, you can drop off your parcels at Guest Services. Once your shopping is complete, you can simply pick up your checked items at Parcel Pick Up located at exterior Service Court 3D. A Guest Services team mem¬ber will deliver the checked items to your vehicle. This service is free as well.
Location: 5000 Canoe Pass Way, Delta
This mall is located in New Westminster and was voted Best Outdoor Shopping Centre in 2016 by the New Westminster Reader's Choice. Apart from great brand offer including names like Bench, Dynamite, La Vie En Rose, Helly Hansen, Guess and others, Outlet has a massive Walmart on site which makes it a good choice for your list.
Location: 805 Boyd Street, New Westminister