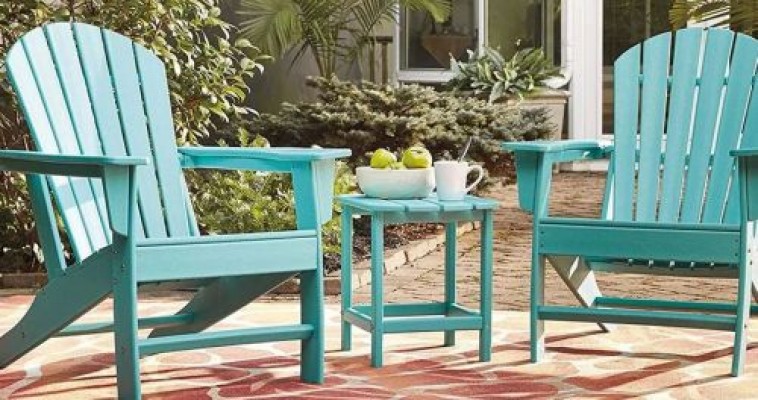 Not all homes have patios, but if you are among the lucky ones who own it, make sure you make the most out of it. Having a patio helps make a better home in various ways. From aesthetics to functionality, patios have a lot to offer in a home. A one-time investment of building a patio has a number of fruitful uses and many benefits. These are just some.
Benefits of a well-built patio
Adds value to your home
Home with a useful and pretty patio is way different story than any stunning house without it. The patio is durable and can be used for a very long period of time if it is built with good quality materials. When a home looks well put together, beautiful and the space properly utilized, the monetary value of the home increases. Patios help do just that. Patios are additional advantage to any home, putting it at a higher price in market.
Entertainment purposes
There are so many ways to enjoy your patio! Inviting your best friends to spend a chill afternoon with drinks having the barbeque, letting kids run around and play sports or decorate the whole outher space for birthday or family celebrations. A patio is also a good and peaceful place to get calm and relaxed after a tiring day out. Whether it is outdoor garden dinner, lunch , breakfast you want to have, a get-together with people you love at any time, have a quiet time outside for yourself, a patio couldn't be more perfect space for all these and more recreational activities.
Outdoor time
If you make sure you design well-covered roof to remain carefree when it comes to weather forecast, you'll be able to use your patio in all the seasons whether it is rain, snow, or sun. You shall not be worried about getting burned, heatstroke or anything while spending time in a patio anytime throughout the year. Rather you would enjoy having your food and relaxing fully in a pleasant atmosphere of your private little outdoor heaven.
Visual effect
Never forget, a patio enhances the decor and architectural view of your house. The furniture and small details in a patio, including the ones in the lawn can look quite interesting! Be creative enough – play with flower pots, rugs and chairs, craft hand-made chair covers and make sure the style of the patio suits the overall style of your home's interior design.
Benefits of outside relaxation
The outdoors can be one of the best places to relax and unwind. With fresh air and natural sunlight, sometimes it's all you need. That is one of the main benefits of owning a patio – your small oasis to fill yourself up with some good stuff.
Being outdoors gives you daily dose of vitamin D
Vitamin D is essential for a well-functioning body. It helps us to absorb calcium, prevent osteoporosis and reduce inflammation. Although we can get vitamin D from certain foods we eat, 90% of it is from casual exposure to sunlight. Whenever possible, try to get at least 10-15 minutes of time in the sun to boost yourself with vitamin D, good mood and energy.
It improves mental health
Spending time outside in the nature has been found to help both mental and physical health problems including anxiety and depression. Research has shown that spending just half an hour outside every day can significantly reduce your stress levels. And while spending time sitting on a rug in your patio and meditating or reading a book, won't change the cause of your stress, it can help lower you're the levels of cortisol, also known as the stress hormone. The best thing is you don't even have to do anything outside, just BE there. Did you know that this same hormone forms belly fat? So, the more you kill it, the less likely your belly will grow! What a win-win!
Spending time out can be free aromatherapy
Did you know that natural scents like flowers and freshly cut grass can make you feel calmer and more relaxed? Being outdoors gives you the opportunity to switch off for a while and enjoy those things around you that we often take for granted. This is also a good reminder to plant as much plants as you can in your patio.
It helps you learn
It is scientifically proven humans learn better and remember faster when they sit outside. So, why don't use the best out of spring and summer and make a mini outdoor classroom where you will sit with your kids helping them learning or doing their homework? It can be such a good fun for both you and them!
It improves sleeping cycle
Breathing fresh air is more important than you might think. If you've ever fallen asleep stretched out on your towel at the beach or draped across the hammock in your patio, you've experienced the powerful impact fresh air can have on sleep. There's more oxygen outside than there is inside your bedroom because you're not in an enclosed space, recycling the oxygen into carbon dioxide. Also, our sleep cycles are regulated by our circadian rhythm, which is dictated by the rise and set of the sun. When we expose ourselves to sunlight our bodies naturally align with the rhythm of the sun leading to better sleep.
It makes us kinder
Pay attention if you are a bit grumpy or nervous lately – cause just a bit of time among the greenery can make a huge difference. A study from UC Berkley suggests that when people are exposed to nature they are actually more inclined to engage in kind acts than those who don't have this habit. Cool, right?
How to create charming and practical patio
Your home patio is the perfect space to rest, relax and unwind. Imagine getting home from a long day at work and just kicking back on your patio sofa or a swing while enjoying the fresh air and cool breeze…What a bliss…Here are few ideas how to elevate your patio décor.
Add plants
Apart from making your patio pretty, plants can make you busy in the best possible way. There's always some work to do about it and it reduces stress. You can always take advantage of the relaxing properties of plants. Adding a few colorful container plants to your patio, for instance, creates a more relaxing environment. Furthermore, plants improve the air quality around your home by filtering impurities and releasing fresh oxygen.
Create a cozy chill area
When designing your patio, you should create a cozy lounge area by placing furniture and furnishings in close proximity to each other. Just because you have a large patio doesn't necessarily mean that you should space out your chairs, tables and sofas. There's something relaxing and comforting in your peaceful corner is just a corner. H&M home has some wonderful options when it comes to furniture design, you may just find your perfect set of cushions there or your next favorite chair.
Hammock is everything!
There's no awesome patio seating options if your space doesn't have a hammock.
You can buy a sling-like design made of fabric or netting that's suspended between two anchor points, it offers the perfect lounging area for a patio. Hammocks are comfortable, easy to set up and look great in all styles of patio decor. Is there a better way to end your day or weekend than finding yourself asleep when lounging on a hammock. Walmart Canada has everything that makes an outstanding furniture setting of a patio, so we don't doubt you'll find your perfect patio accessories here.
Complete it with a fire pit
First of all a super fun fact – one research included more than 220 adults who had to watch a video of a fireplace. They discovered that participants who watched the fireplace experienced lower blood pressure levels than their counterparts who didn't watch it.
So, placing a fire pit in your patio would be far more than just a fancy detail offering a bit of warmth. It is there to provide more relaxing environment. The captivating appearance of a fire combined with its unique crackling sound reduces blood pressure while subsequently lowering stress levels. See and explore their outdoor section. This is one of the best places to buy a fire pit that will add a warm accent to your patio décor.
Use mood lighting
Experiment a bit and make a setting that will enhance the mood of your surroundings. Rather than using traditional overhead lighting on your patio, consider using mood lighting. Mood lighting is a more subtle form of illumination that, as the name suggests, enhances the mood of your patio space. You can install track lighting or wall sconces on your patio and for an added touch consider buying a dimmer so you can control the brightness and adjust the lights depending on the atmosphere you wish to create. Check out HomeSense locations and search for these details in the nearest store.
We just shared with you many facts on why patios matter and ideas how to decorate it. If you are lucky enough to be an owner of the patio – get down to work! In case we missed anything, feel free to visit Canada mall directory for more information.