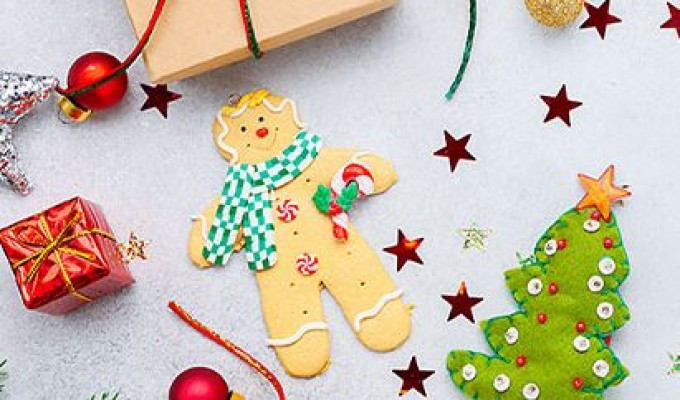 It's the time of year when parents get headache and kids are going crazy from the excitement enchanted by Christmas spirit and eagerly waiting to pick their new favorite toy. Sparkling gift offers pop out wherever we turn but let's be reasonable – we can make them happy without burning credit cards (and ourselves).
We compiled a list of the most popular and in demand gifts for kids for the Season 2021/22, so you can pick wisely.
But before we jump onto the list, let's talk a bit about the "shopping mindset".
Seeing tons of social media posts of parents showering their little ones with posh gifts can seriously affect many other parents to spend more than planned in order to meet the expectations. But, really there's no need for that. Resist the comparison game, because the reality is often different from what you see on the screen.
A good gifting strategy can also be buying your kid "something they want, something they need, something to wear and something to read". This works with all ages.
The concept of smart play
Another very important criterion for shopping should be choosing the gift or toy that will help your kid think and help them expand their capacities and talents. Think of looking for toys that may be outside of their comfort zone but challenging them to reach a new level — more complex puzzles or an engineering kit.
Consider quality over quantity. Go for presents designed to promote learning through play. Building blocks, wooden puzzles or well-designed activity rugs can be a great choice.
Construction toys like blocks, puzzles, and toys such as shape sorters can help encourage kids learning shapes names and relationships between objects. And not only that – playing together will help them to express themselves and boosts language skills.
What will help them learning and engage them even more is exploring digital play with electronic media and other toys. Hybrid toys that pair toys with a touchscreen may help with this kind of fun.
Play lets kids explore, experiment, and take risks. Construction toys like magnetic tiles or connecting bricks that encourage iterative play by testing out and creating endless builds help them develop critical thinking and scientific reasoning. And when adults get involved, it has huge benefits for their wellbeing and social connections.
Have some fun with them! Toss a bean bag, play with a baking set or kit to build a birdhouse.
The best toys of 2021
A quick preview for the impatient ones: this year is the 25th anniversary of Pokémon, so toys that feature Pikachu, Charizard, Mewtwo, or Squirtle will be extremely popular!
However, we got you covered with many other toy suggestions from PAW Patrol The Movie: Liberty's Deluxe Vehicle to Magical Minis Deluxe Hogwarts Castle & Playsets.
Before you dig into the magical world of fancy toys and funky gifts make sure to equip your wallets with Walmart flyers in Canada. Christmas time means spending a lot but spending smartly!
Rainbow High dolls
Rainbow High dolls are THE dolls this festive season. Each collectible fashion doll is inspired by a color of the rainbow and their outfits are modeled after different real-life designers and fashion trends. Perfect gift for little Princesses!
Ada Twist Toys
Netflix recently launched series inspired by the best-selling children's book Ada Twist, Scientist. The show aims to get kids excited about STEM learning while following along on the adventures of Ada, an inquisitive second-grader. Anything from the Ada Twist toy line is going to be a hot holiday gift! Ignite the imagination of your little ones with an interactive Ada Twist play set that comes with lab accessories and six experiment cards, a dry-erase notebook and a special scientist's pen that writes in invisible ink and glows to reveal hidden messages.
Batman Bat-Tech Batcave Playset
Go for this three feet tall toy, packed into a transforming Batman playset. When closed, it looks like a giant Batman action figure. Open it up and you'll find a multi-level interactive Bat Cave with an elevator and jail for super villains. This is a perfect gift for kids that go to school and multiple kids can play with it at the same time.
Pokémon Toys
There's a bunch of new Pokémon products coming out for the 25th anniversary. We suggest trying to get Pokémon battle decks like the ones that include one ready-to-play 60-card deck, one large metallic coin, one deck box, a single-player playmat, reference cards, damage counters, a guide to upgrading your deck and a code card for the Pokémon trading card game online. Wow! What a package! Grab your Mastermind Toys coupon as soon as possible and try saving while purchasing trendy gifts like this.
PAW Patrol, Adventure Bay Rescue Way Plays
There are a ton of Paw Patrol–themed toys, but the most wanted right now is the one from the movie - the Ultimate City Transforming Tower. Before it's all gone, you may want to go to your nearest Target or Walmart to get one. Otherwise go for slightly less hyped-up Paw Patrol activity set. With two tracks, the lookout tower lets you race vehicles to the bottom, launching up to six at once. And it comes with two exclusive die-cast Chase and Marshall metal vehicles to get things started.
Vtech KidiZoom PrintCam
This is the most magical gift if your kids love to take photos!
Cameras that print physical photos are hot this year, and VTech makes a great version especially for kids. The KidiZoom PrintCam includes over 110 photo templates and video games, even the paper roll printing up to 80 images!
Harry Potter Castle with figurines
This new mini-Hogwarts set is just adorable! The castle itself is almost 2-feet tall and includes a Hermione figurine, 12 accessories and one Moaning Myrtle bathroom set. The Amazon exclusive version includes three figures and 22 accessories. Some part of the toy can be lightened up and you can also set off sound effects. Sets and figurines are also sold separately so your kids can pick their own magical world.
Lego Marvel Avengers LEGO Set
This thrilling toy packed into the 527-piece set will wow any kid! It includes Iron Man's lab, a meeting area, a prison cell, a van with a time-travel machine and more. You also get action figures: Thor, Captain America, Black Panther, Iron Man, Scarlet Witch and Chitauri warrior minifigures, plus a Thanos figure and an Ant-Man micro figure.
Make sure you also visit your closest Indigo locations to find some of our toy suggestions.
Don't miss from Toys"R"Us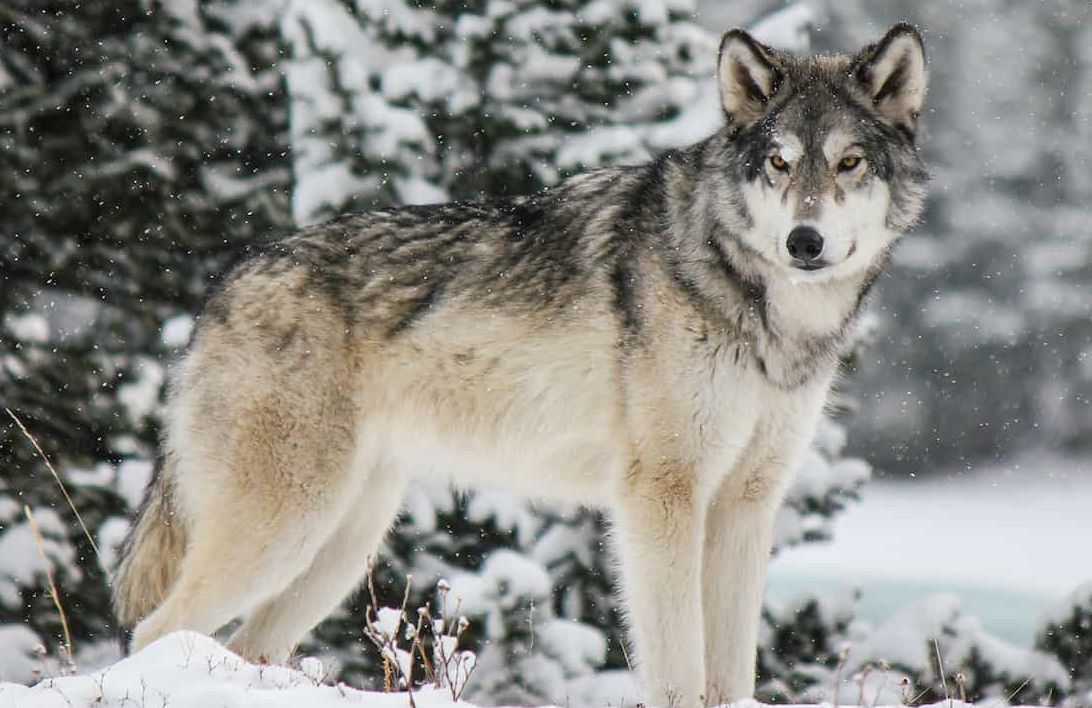 Get your Wish Lists ready and head to the doors of the Canada's favorite toy retailer - Toys "R" Us Canada!
With the largest selection of toys available in-store,Toys"R"Us will give you tons of inspiration to make your little ones happy and make this holiday season unforgettable with toys made to last, amuse and teach.
These two are on our "must see" list.
Peppa Pig Family Motorhome Preschool Toy
This stunning, multi-active, multi piece toy lets kids imagine going on holiday with Peppa Pig and her family! Vehicle converts to a multi-level RV playset for exciting 2-in-1 play!
The toy includes 4 family figures and 13 themed accessories, including a movable kitchen, campfire, and even a toilet!
Kids ages 3 and up will love pretending that they're on holiday with Peppa Pig and her family with Peppa's Family Motorhome toy! This toy ended up on our list because it has a lot of options when it comes to playing and being creative.
Example? When you press the steering wheel, you will hear music from the Peppa Pig show, as well as phrases like "Are we nearly there yet?". When it's time to "camp," kids can convert the vehicle to a multi-level RV playset. There's a movable kitchen, while trailer hitch attaches to Peppa's Family Red Car toy (Sold separately). This wonderful and fun set also includes 2 chairs, 2 bikes, and a toilet! Four figures (the whole Pig family) are packed in the set too, waiting to head to their next adventure!
FurReal Glamalots Mermaid Puppy Interactive Walking Toy
If your kid is a fan of animals and pets then we hit the Jackpot! Mermaid Puppy Toy makes a wonderful gift for kids ages 4 and up who love pets and dress-up play.
The toy is designed like a walkable pet and comes with a comb and sea-themed hair accessories so you can create fancy mermaid hairstyles for her. Little girls will love dressing her in her sparkling skirt and play with her hair to complete the mermaid look. The electronic pet comes with a two-part detachable leash for walking across the floor. When you push her along by the leash, she moves forward with a wobbling head and signature bouncy walk, making pet sounds and funny noises. Almost as if she is real!
The set includes 6 grooming accessories and unassembled leash (2 rods, handle).
Woohoo guys! Now that is one awesome list we just made!
Enjoy exploring it and much more while having fun with your dear ones! In case we missed something you had in mind, explore Canada shopping mall site for more Christmas shopping ideas!