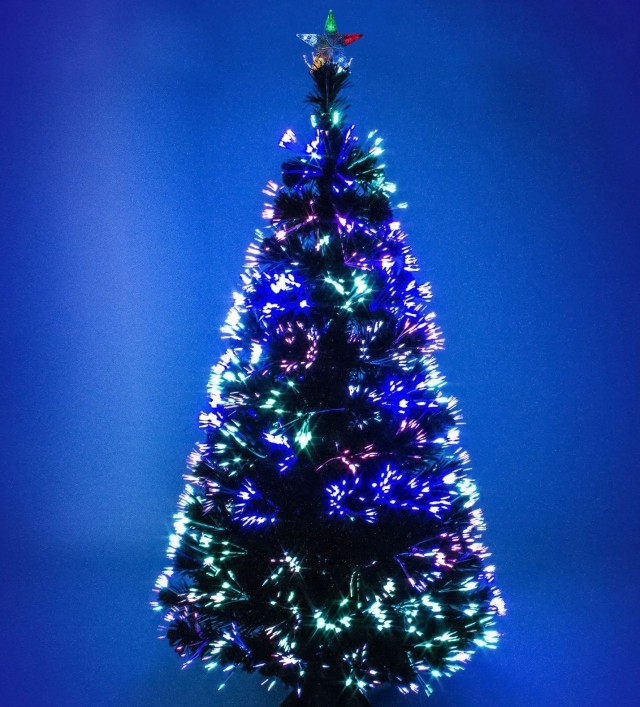 Christmas time is almost here! If you are still looking for the best tech gift of 2022, search no more! From the newest Apple trends to small trendy gadgets, here is our list of the guaranteed best tech presents to give this holiday season.
Shopping Ideas from the Apple Store
Let´s be honest: who wouldn't want a new iPhone? This year, iPhone 14 plus is on everyone´s wish list. With its incredible camera, the phone can capture the tiniest details of nature or a city – and crop as much as you want. Users will also appreciate its brand-new feature – the dynamic island - that allows you to access your alerts and current activity easily. Special emergency features provide additional security. The phone can call 911 in case of a car accident or connect via satellite in a place without service. Perfect gift for those you care about.
Looking for something better than just an iPhone? How about the new Apple MacBook Air M2? The newest laptop from Apple has a great design, provides all-day battery life and is super quiet. M2 chip and incredible display resolution make it a perfect choice for freelancers.
Are you looking for something more personalized? Apple can do that! Add engraving to selected items, such as Airpods pro. You can even add emojis. Or create a watch just for your special someone. With Apple Watch, you can pick wristbands and cases in various styles from posh to sporty.
Shopping at Apple is better in person. The Apple stores are stylish, and their experts will help you pick just the right item. Tell them who you are shopping for, and they will come up with great gift ideas!
Tech-gifts to Impress: Great Ideas for High-end Presents
Give the gift of entertainment! If you prefer premium quality, go for a 4K UHD Google Smart TV. The high-definition display will bring you straight into the middle of your favourite movies and shows you can watch together. Great idea for a family gift!
Active people living in the city will appreciate a hoverboard. They are a fun and fast way to get to different places and beat the traffic. On top of that, they are environmentally friendly and require minimum maintenance.
Fashion lovers with style will admire the new Dyson Supersonic Special Edition Holiday 2022 hairdryer. Elegant design, bright colours, neat travel pouch, technology that brings you salon-quality hairstyle, noise-reduction and heat control. Those are the features that make the perfect Christmas present for fashionistas. Don't forget that this is a limited edition!
The flip is back! For nostalgia lovers and people with style, the once-forgotten and now-returning flip phone is an excellent choice. Samsung Galaxy Z Flip 4 brings those back in style! Pick an elegant case with a silk scarf – your present will never be forgotten!
Not sure where to get those items? Shop at Best Buy to get Boxing Day prices before Christmas. The online shop offers a great selection of the most popular tech gifts. And if you want to pick your present in person, find the nearest Best Buy in our shop directory!
Most Wanted Gifts Under 50 Dollars
Even the smallest present can bring the greatest joy! We bring you a list of small tech-gifts that will bring holiday cheer.
The cable management box is perfect for everyone who loves their desk organized and neat. Pick a box with a lid that can hold a charging phone. Price? About 30 CAD. Happiness? Endless.
When talking about cables and wires, you can put them in a box. But the best idea might be to get rid of them! Give a wireless charger, a wireless mouse, and a wireless keyboard. This makes a clever solution for those who love an organized working desk.
Are you looking for a little something for creative souls? A smart reusable notebook is a perfect present! With Rocketbook, you can draw your sketch, scan, send your work to a selected cloud (or MS Teams), erase and start with a new project! Because the best ideas come when you sketch with your hand – and even better ideas cross your mind when you know you can digitalize them later.
Looking for more originality? Go for a tech musical instrument! Otomatone comes from Japan and is as quirky as you would expect from any Japanese toy. This musical toy looks like a note with a face, makes squeaky sounds, has a mouth that can sing and takes some time to master.
Phone grips are a wonderful, personalized accessory. Most people use them, and what´s best – you can put any picture on them! Be it an action figure, the favourite pet, a drawing of your kids or a photo of grandchildren. This little touch will make the gift very special.
Need more tips on how to save money on tech items? Our blog offers helpful shopping and saving tips.
For all Who Love to Play: Gifts for Kids, Big or Small
Finding popular gifts can be hard, especially if you´re shopping for kids. But don't worry, we know what´s trendy among kids and teenagers. And some adults as well (wink, wink